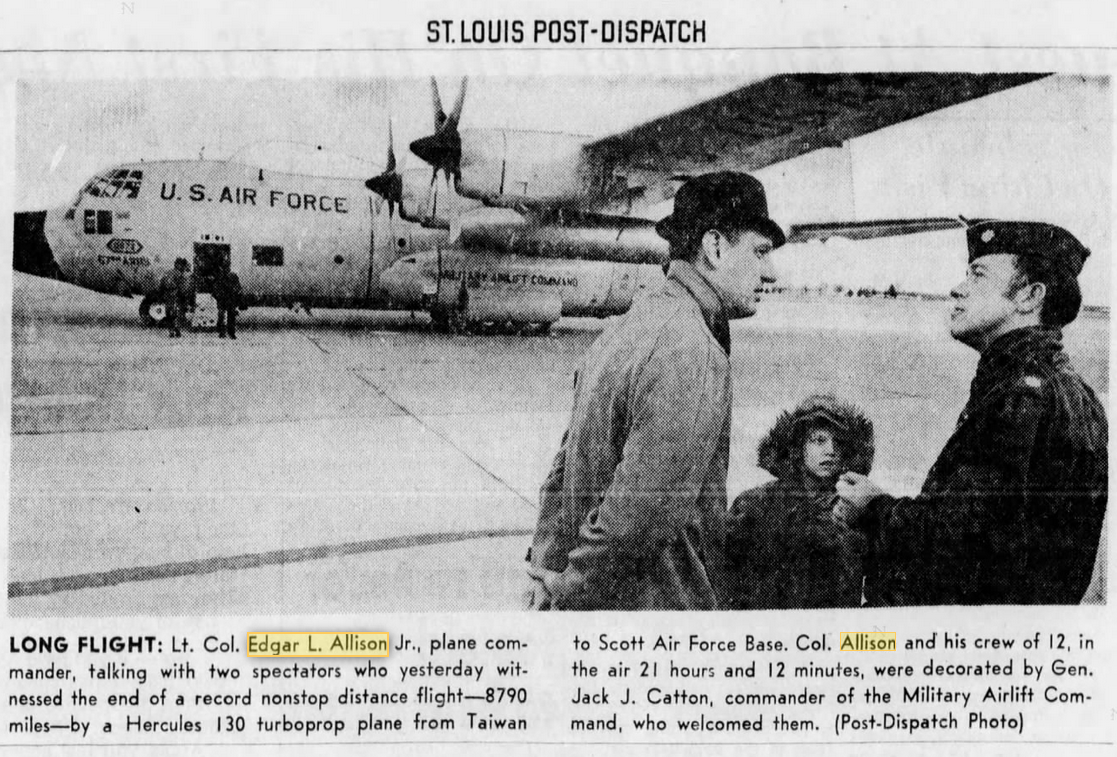 20 February 1972: A United States Air Force Lockheed HC-130H Hercules, 65-0972, flew from Ching Chuan Kang Air Base, Taiwan, Republic of China, to Scott Air Force Base, Illinois, U.S.A., non-stop, in 21 hours, 12 minutes. This set a new Fédération Aéronautique Internationale (FAI) World Record for Distance, 14,052.95 kilometers (8,732.10 statute miles).¹ This broke the record set 21–22 January 1971, by a U.S. Navy Lockheed P-3C Orion.² lSee TDiA 21 January–8 February 1971]
The crew were: LCOL Edgar L. Allison, Jr., Mission Commander, Chatanooga TN; CPT Richard J. Racette, Aircraft Commander, Niles IL; CPT David E. Gardner, Pilot, South Gate CA; MAJ Anthony Liparulo, Navigator, New London, CT; CPT Carl E. Bennett, Navigator, Hamilton TX; TSGT Morelle E. Larouche, Flight Engineer, Holyoke MA; TSGT William F. Litton, Flight Engineer, Pennington Gap PA; TSGT Theodore Trainer, Loadmaster, Wapabo WA; TSGT Robert Landry, Crew Chief, New Orleans, LA; Major Kenneth S. Wayne, Flight Surgeon, Oak Park IL; SSGT William L. Hippert, Radio Operator, Rahway NJ; SSGT Pat E. Carrothers, Radio Operator, Lake Charles LA.
The crew was assigned to the Aerospace Rescue and Recovery Service ARRS).
General Jack J. Catton, Military Airlift Command, presented Lieutenant Colonel Allison the Distinguished Flying Cross, while the other crewmembers received the Air Medal.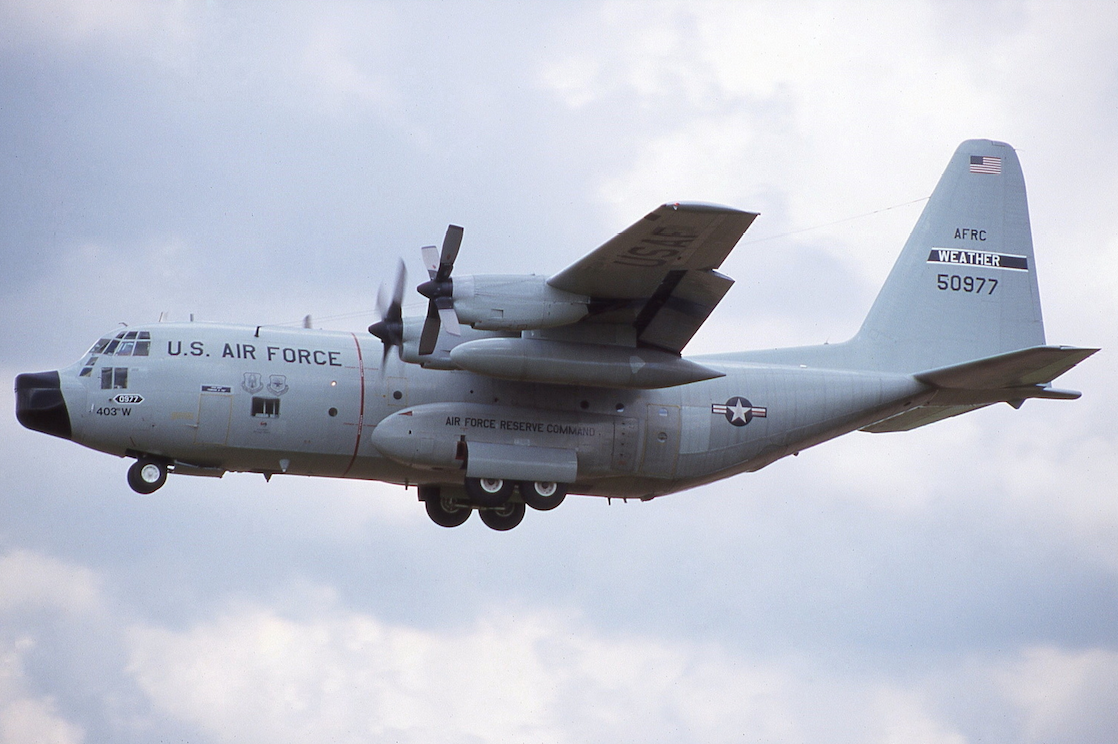 ¹ FAI Record File Number 8062.  Ratified – retired by changes of the sporting code.
² FAI Record File Number 8582.
© 2021, Bryan R. Swopes