20 November 1940: North American Aviation's Chief Test Pilot, Paul Baird Balfour, made his first flight in the NA-73X, NX19998, prototype for a Royal Air Force fighter, the Mustang Mk.I.
Vance Breese was the free-lance test pilot who made the first seven flights in the new airplane. Breese claimed to have made a bet with North American executives that Balfour would crash the prototype on his first flight.
This flight was scheduled to be a high speed test. Edgar Schmued, the designer, offered to show Balfour around the airplane. "Before this flight, I asked Balfour to get into the airplane and go through the routine of a takeoff and flight. He responded that one airplane is like another and he would not need the routine checkout."
The ground crew started the NA-73X's 1,150 horsepower Allison V-1710-39 liquid-cooled V-12 engine at 5:40 a.m. and let it warm up to normal operating temperature. When it was restarted just prior to Paul Balfour's flight, "it was a little hard to start," according to Olaf Anderson, the airplane's mechanic.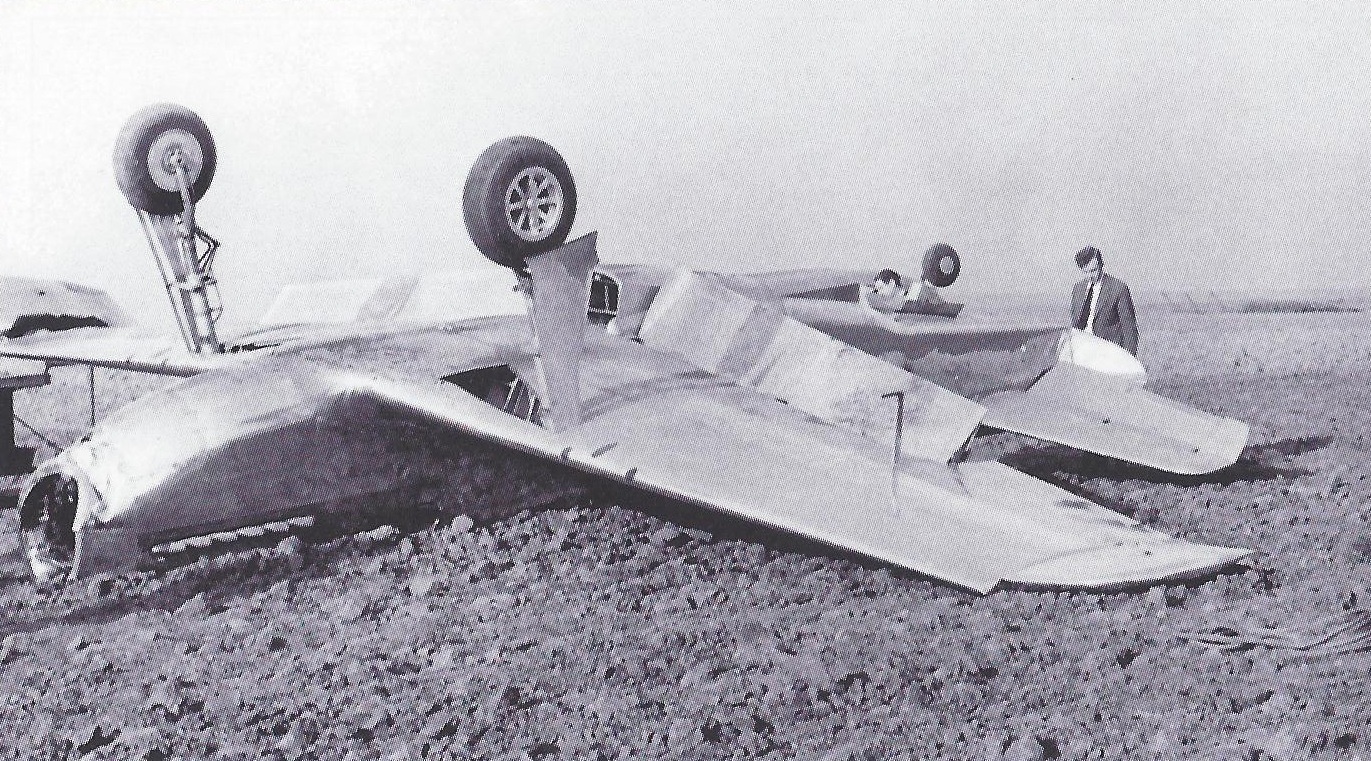 Balfour took off from Mines Field at about 7:10 a.m. After about twelve minutes of flight, the Allison stopped running. Balfour was too far from Mines Field to make it back to the runway. He landed in a plowed field west of Lincoln Boulevard. When the tires hit the soft surface, the prototype flipped over. Balfour was not hurt and was able to crawl out of the upside-down wreck.
The Civil Aeronautics Board report described the damage as "engine housing broken, both wingtips damaged, tail surfaces damaged, top of fuselage damaged, and other miscellaneous damage." The NA-73X had accumulated just 3 hours, 20 minutes of flight.
Vance Breese won his bet.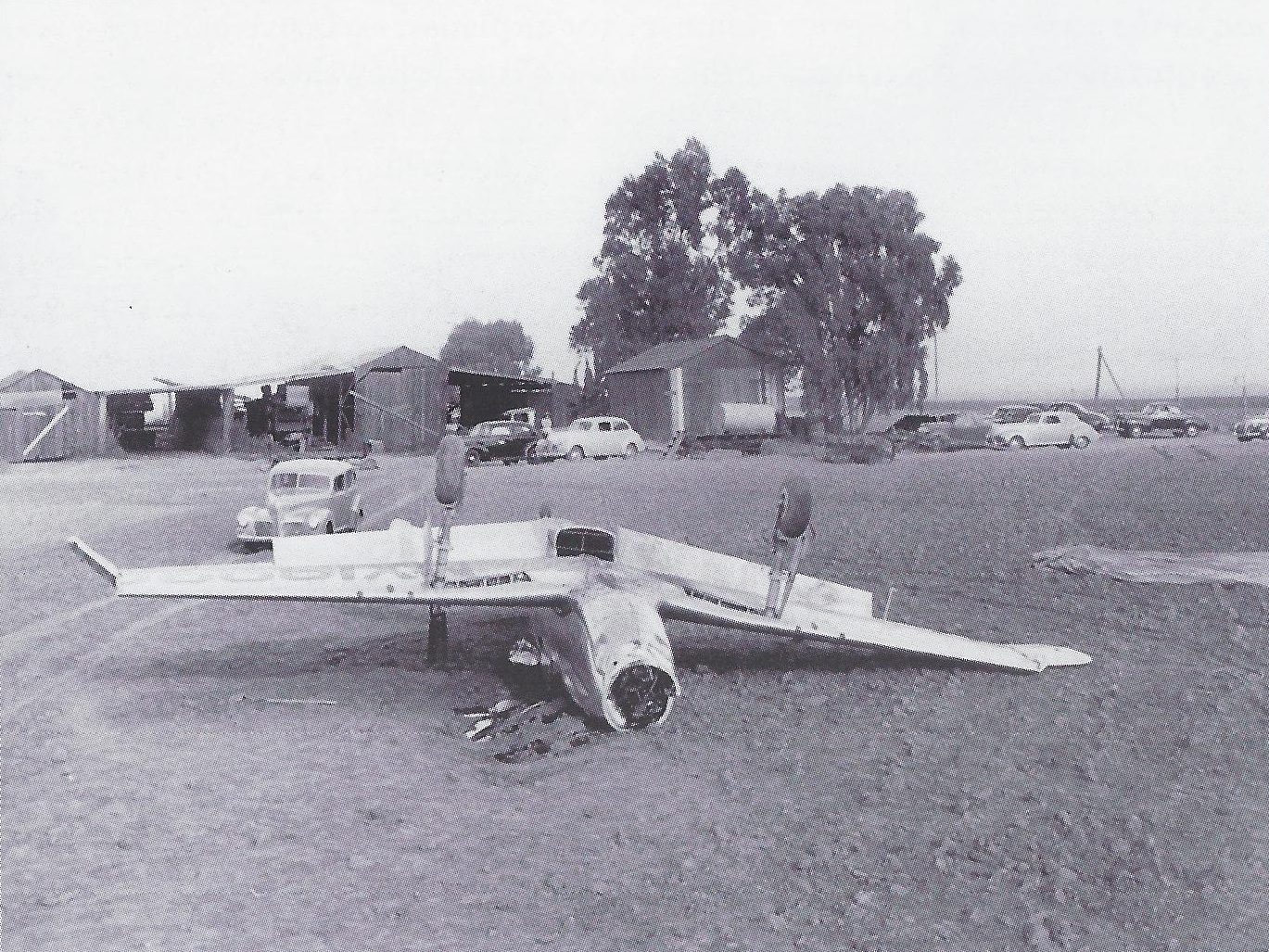 According to the C.A.B. investigation, the engine had stopped due to fuel starvation when Balfour neglected to select another tank.
The prototype was taken back to the factory and rebuilt. It would become the famous Mustang, one of the most significant aircraft of World War II.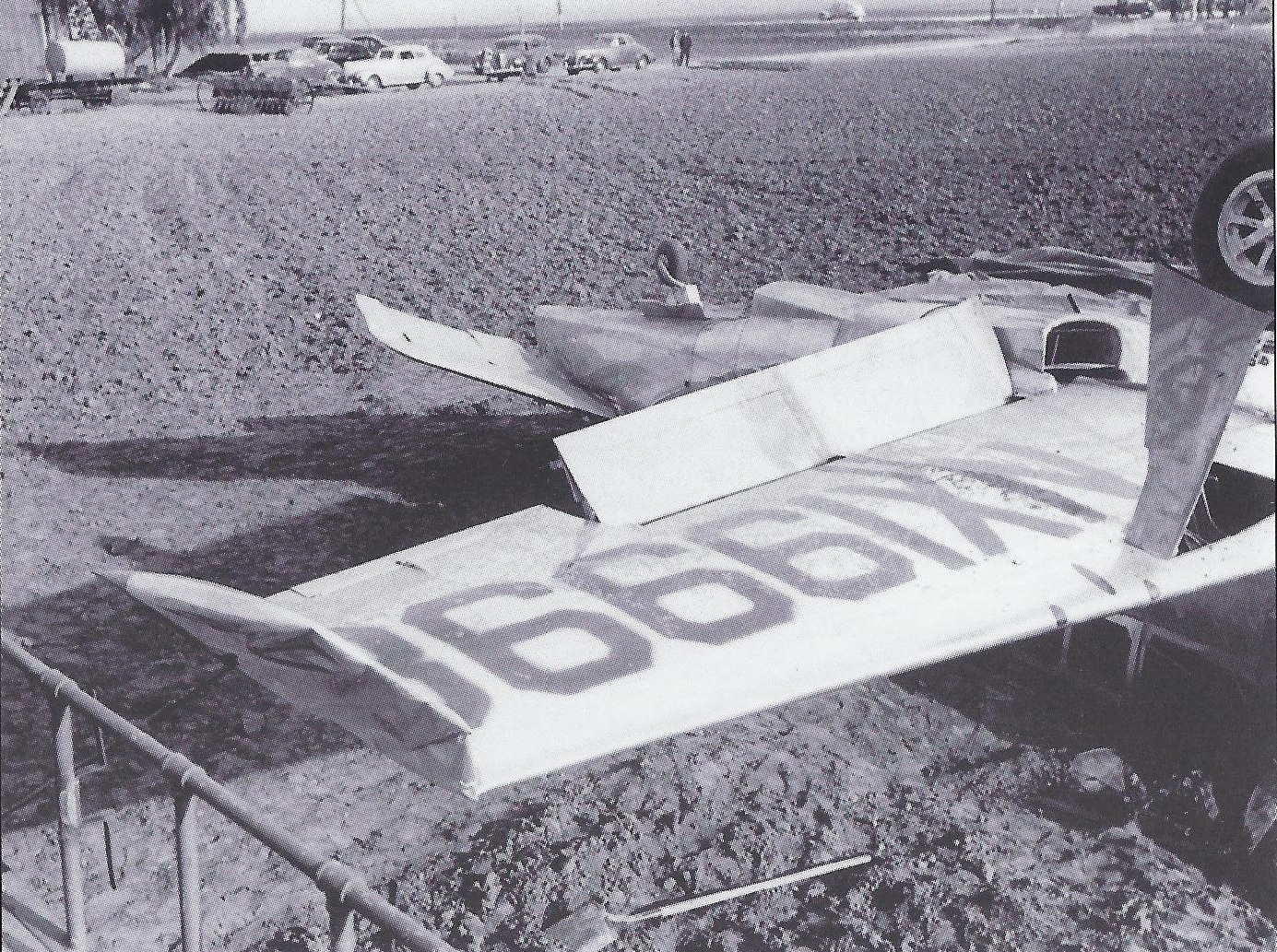 Robert C. Chilton was hired as the new Chief Test Pilot. He would continue testing the Mustang developments throughout the war. Chilton made his first flight in NA-73X on 3 April 1941.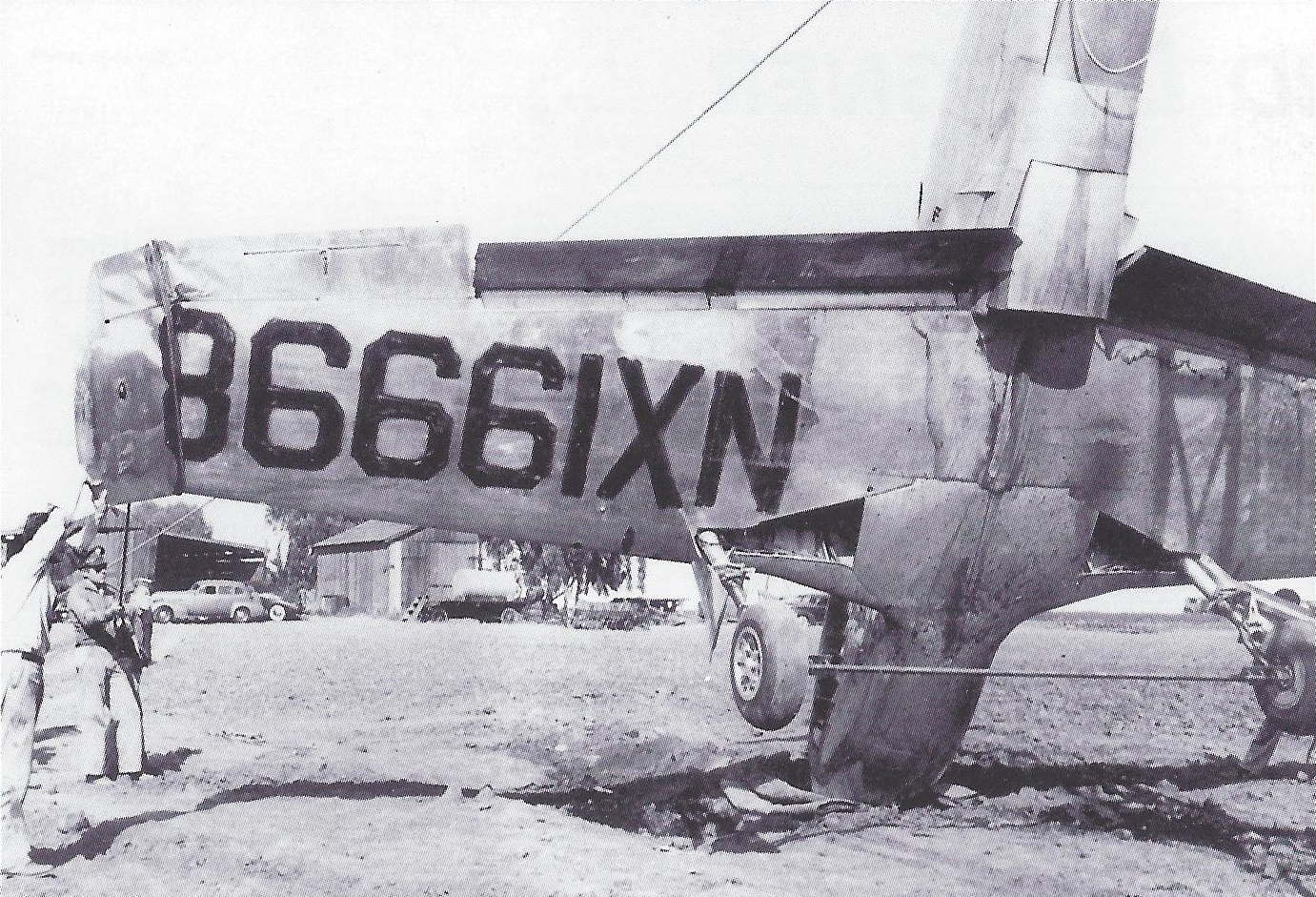 Paul Balfour continued to work for North American Aviation, testing the NA-40 and NA-40B prototypes and the B-25 Mitchell medium bomber. He later served in the United States Air Force.
Paul Baird Balfour was born 5 July 1908 in Washington State. He was the son of Fred Patrick Balfour and Edna May Baird Balfour. Balfour attended two years of college.
Paul Balfour entered the U.S. Army Air Corps (prior to 1930). He was stationed at Rockwell Field, San Diego, California.
Balfour married Martha Lillette Cushman of Coronado, California, at Yuma, Arizona, 6 June 1930.
Balfour began working as a test pilot for North American Aviation, Inc., 1 March 1936.
On 2 July 1938, he married Lois Tresa Watchman at Kingman, Arizona. They would have two children.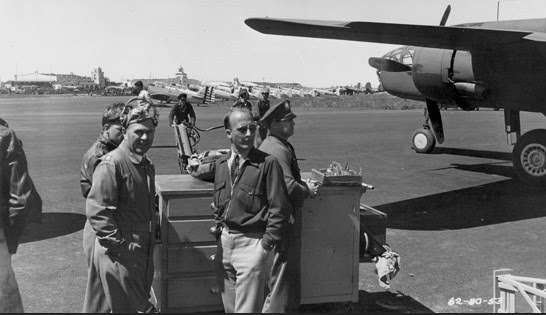 On 9 November 1951, Major Paul B. Balfour, U.S. Air Force, attached to the 1002nd Inspector General Group at Norton Air Force Base, California, was flying a North American VB-25J, 44-30955, a transport conversion of a B-25J-30-NC Mitchell medium bomber.
Shortly after takeoff, at about 10:00 a.m., the airplane developed engine trouble. Unable to return to Norton, Balfour attempted a belly landing at a small private airfield. Witness saw that the airplane's left engine was idling, and its propeller was feathered. As he approached, the airplane was blocked by a windbreak of eucalyptus trees bordering U.S. Route 66. Balfour banked away from the trees but the B-25 crashed in an orange grove along Bloomington Avenue in Rialto, approximately 7 miles (11 kilometers) north of Norton.
Balfour, still buckled in his seat, was thrown clear of the burning wreck and landed in the street. One man on board was killed and two others seriously injured. Balfour died in a hospital three hours later. He was 41 years old. Major Balfour was buried at the Inglewood Park Cemetery, Inglewood, California.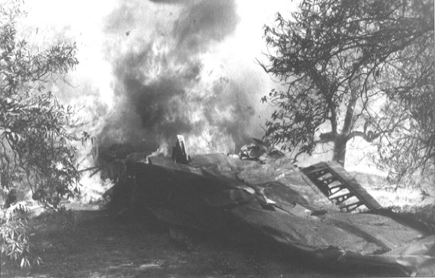 © 2016, Bryan R. Swopes