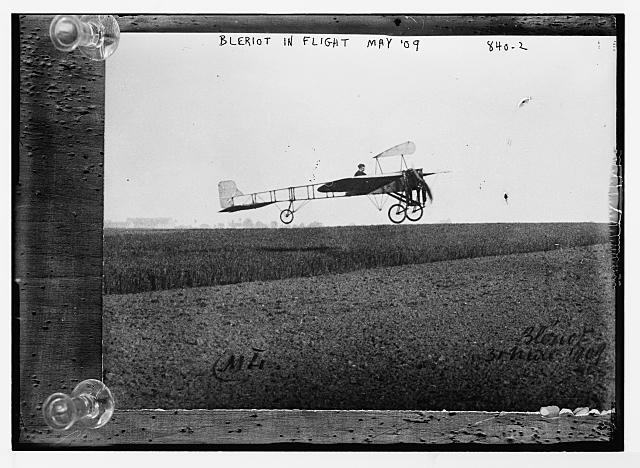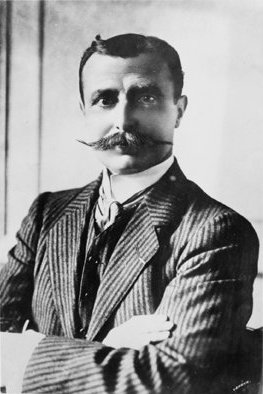 23 January 1909: The Blériot XI made its first flight at Issy-les-Moulineaux, near Paris, France. The airplane was flown by Louis Charles Joseph Blériot. It was designed by Raymond Saulnier and was a development of the earlier Blériot VIII.
Saulnier later founded Morane-Saulnier Aviation—Sociètè Anonyme des Aèroplanes Morane-Saulnier—with the Morane brothers, Léon and Robert.
The Blériot XI was a single-seat, single-engine monoplane. It was 24 feet, 11 inches (7.595 meters) long with a wingspan of 27 feet, 11 inches (8.509 meters) and overall height of 8 feet, 10 inches (2.692 meters). It had an empty weight of 507 pounds (229.9 kilograms).
In its original configuration, the airplane was powered by an air-cooled, 3.774 liter (230.273 cubic inches) R.E.P.  two-row, seven-cylinder fan engine (or "semi-radial") which produced 30 horsepower at 1,500 r.p.m., driving a four-bladed paddle-type propeller. The R.E.P. engine weighed 54 kilograms (119 pounds). This engine was unreliable and was soon changed for an air-cooled 3.117 liter (190.226 cubic inch) Alessandro Anzani & Co., 60° three-cylinder "fan"-type radial engine (or W-3) and a highly-efficient Chauvière Intégrale two-bladed propeller. The Anzani engine produced 25 horsepower at 1,400 r.p.m.
The Blériot XI had a maximum speed of 47 miles per hour (76 kilometers per hour) and the service ceiling was (3,280 feet) 1,000 meters.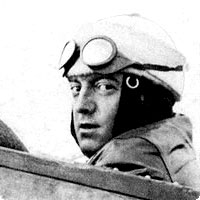 Just over six months from its first flight, on 25 July 1909, Louis Blériot flew his Blériot XI across the English Channel from Calais to Dover. He flew the 25 mile (40 kilometer) distance in 36 minutes. The airplane was slightly damaged on landing.
Blériot's original airplane is in the collection of the Musee des Arts et Metiers, Paris, France.
The Blériot XI was a successful and influential design. It was widely used by both civilian and military aviators.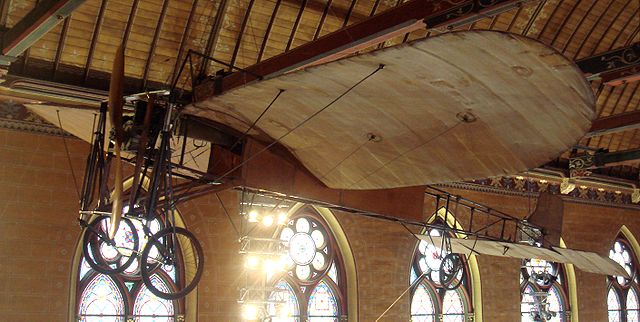 © 2017, Bryan R. Swopes
by