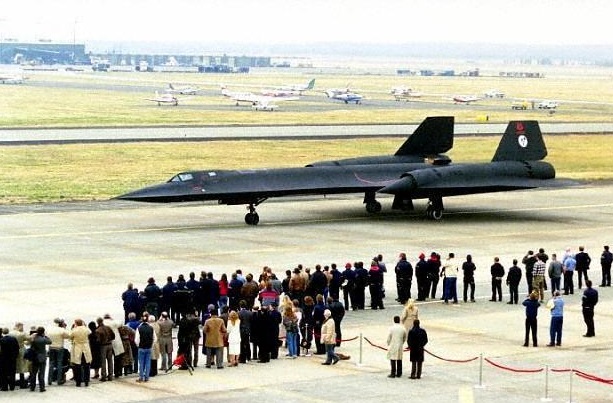 6 March 1990: On its final flight, Lieutenant Colonel Raymond E. ("Ed") Yeilding and Lieutenant Colonel Joseph T. ("J.T.") Vida established four National Aeronautic Association and three Fédération Aéronautique Internationale speed records with a Lockheed SR-71A Blackbird, U.S. Air Force serial number 61-7972.
Departing Air Force Plant 42 (PMD) at Palmdale, California, Yeilding and Vida headed offshore to refuel from a Boeing KC-135Q Stratotanker so that the Blackbird's fuel tanks would be full before beginning their speed run. 972 entered the "west gate," a radar reference point over Oxnard on the southern California coast, then headed east to Washington Dulles International Airport (IAD) at Washington, D.C.
The transcontinental flight, a distance of 2,404.05 statute miles (3,868.94 kilometers), took 1 hour, 7 minutes, 53.69 seconds, for an average of 2,124.51 miles per hour (3,419.07 kilometers per hour).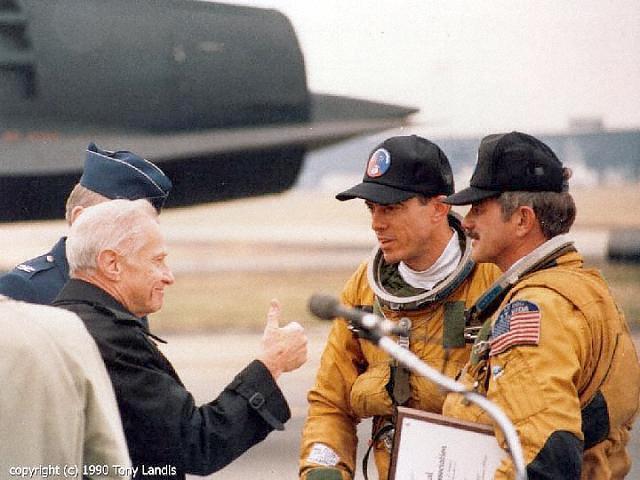 Intermediate closed-course records were also established: Los Angeles to Washington, D.C., 2,299.67 miles (3,700.96 kilometers), 1:04:19.89, averaging 2,144.83 m.p.h  (3,451.77 km/h).; Kansas City to Washington, D.C., 942.08 miles (1,516.13 km), 25:58.53, 2,176.08 m.p.h. (3,502.06 km/h); and St. Louis to Cincinnati, 311.44 miles (501.21 km), 8:31.97, 2,189.94 m.p.h. (3,524.37 km/h).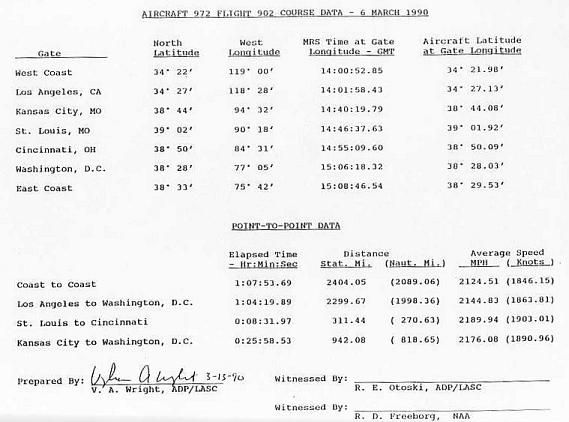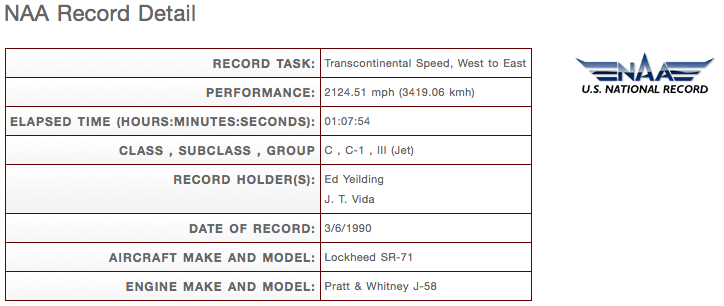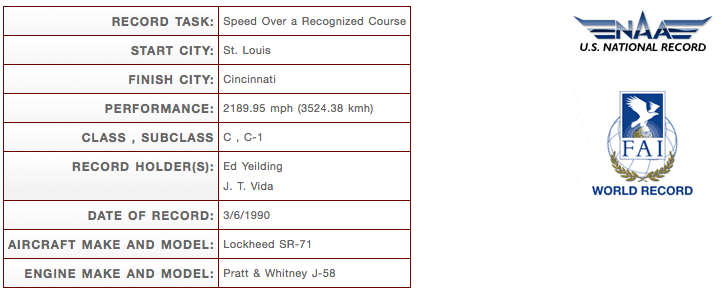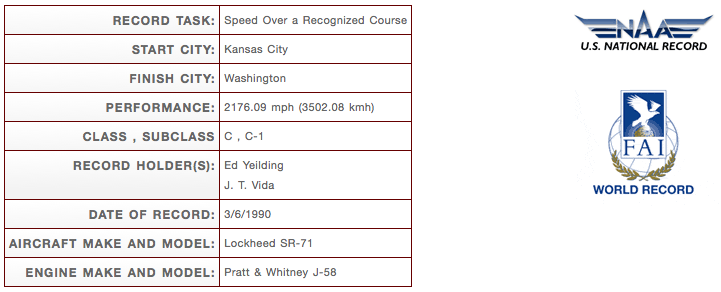 This same SR-71 had previously set a speed record from New York to London of 1:54:56.4, averaging 1,806.957 m.p.h. (2,908.015 km/h). (It had to slow for inflight refueling.) Next, 972 set a record flying London to Los Angeles, 5,446.87 miles (8765.89 km), in 3 hours, 47 minutes, 39 seconds, averaging 1,435.49 m.p.h. (2,310.19 km/h). It also established an altitude record of 85,069 feet (25,929 meters).
This was 61-7972's final flight. The total time on its airframe was 2,801.1 hours.
61-7972 is on display at the Steven V. Udvar-Hazy Center, Smithsonian Institution National Air and Space Museum.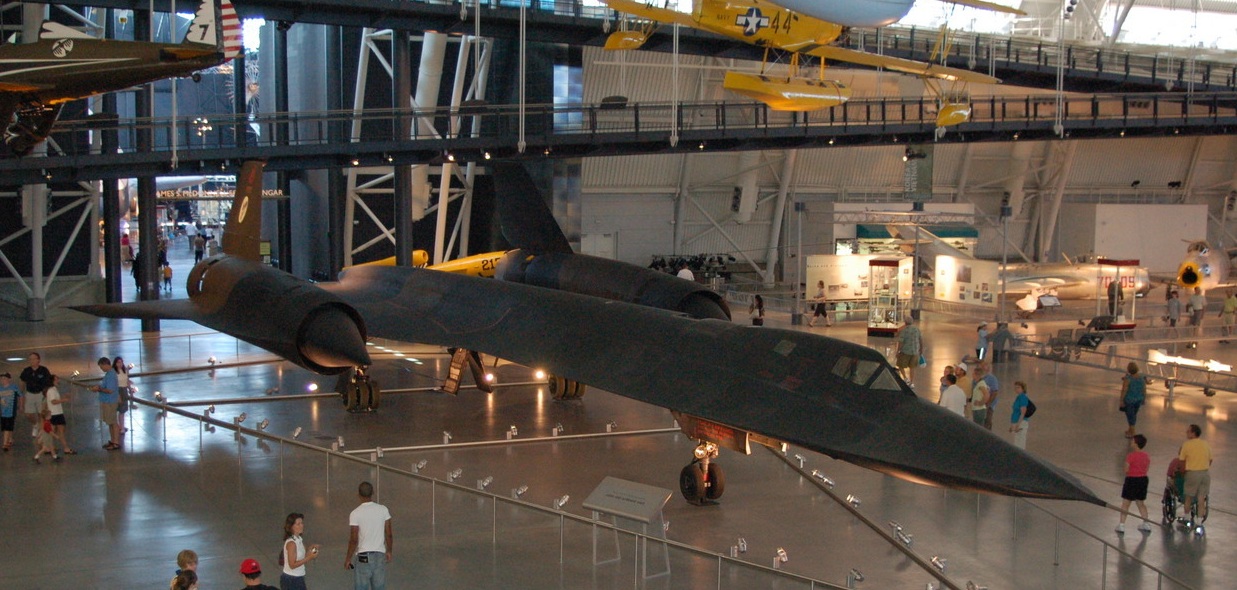 © 2016, Bryan R. Swopes