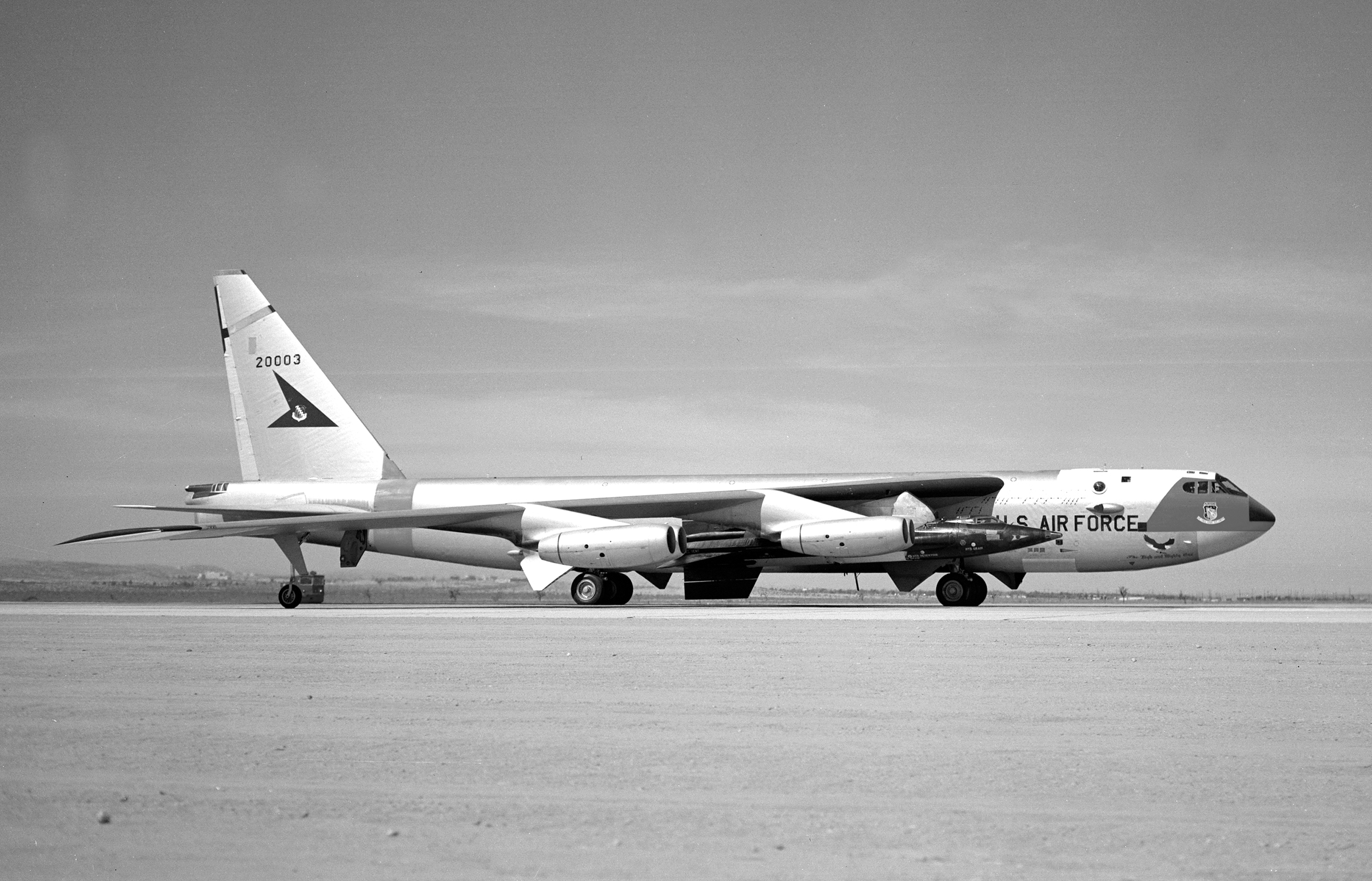 29 November 1957: The third production Boeing B-52A-1-BO Stratofortress strategic bomber, 52-003, was flown from Boeing's Seattle plant to the North American Aviation facility at Air Force Plant 42, Palmdale, California, to be modified to carry the new X-15 hypersonic research rocketplane.
Modifications began on 4 February 1958. A pylon was mounted under the bomber's right wing. A large notch was cut into the trailing edge of the inboard flap for the X-15's vertical fin. A 1,500 gallon (5,678 liter) liquid oxygen tank was installed in the bomb bay.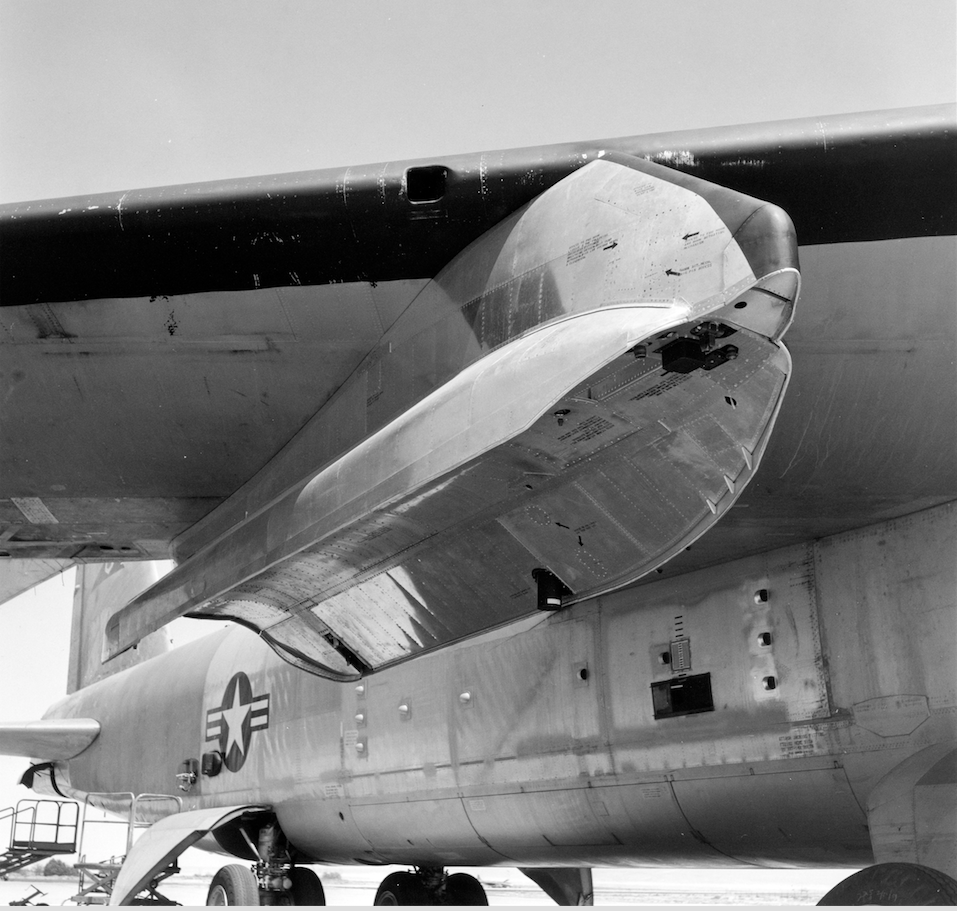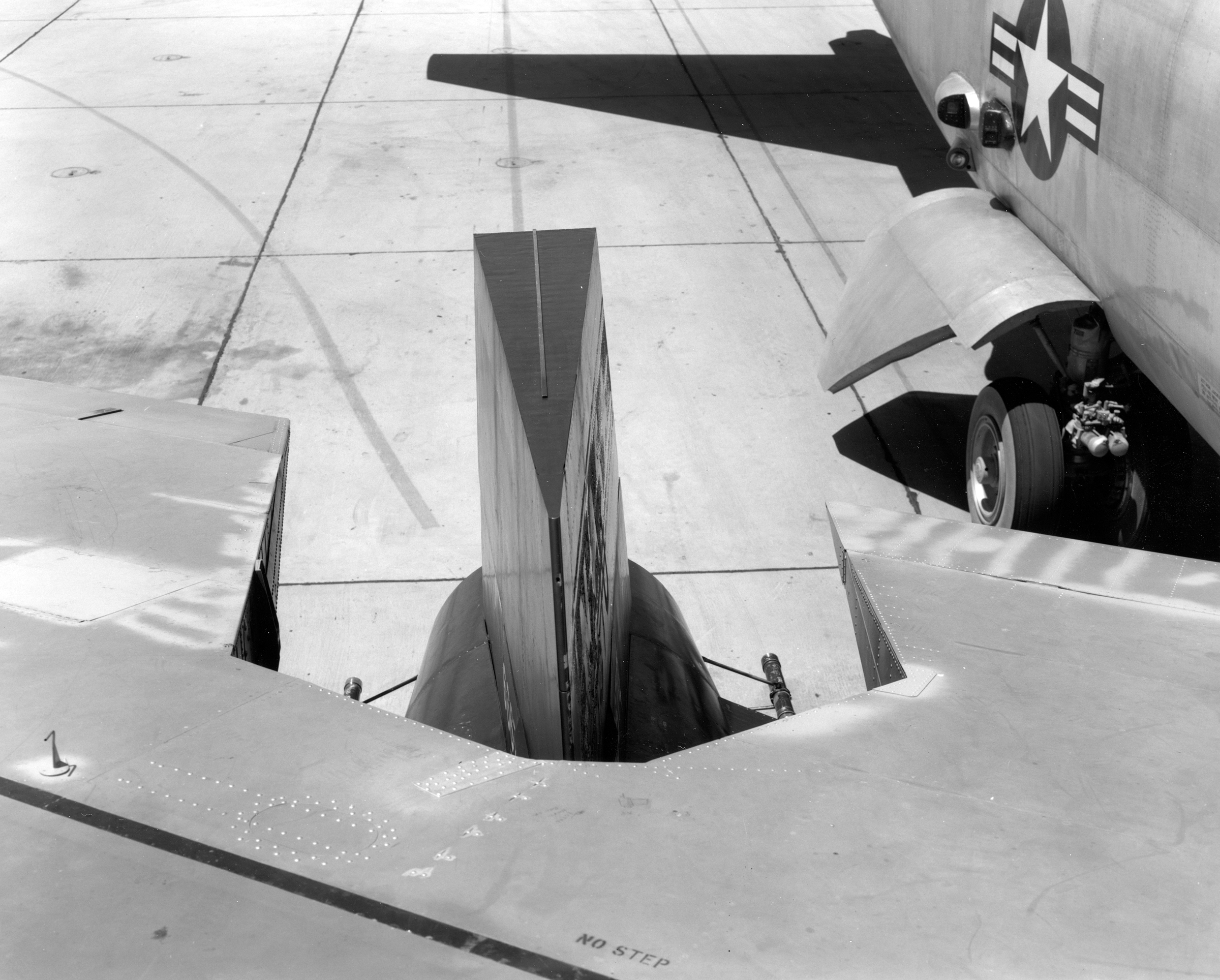 A station for a launch operator was installed on the upper deck of the B-52 at the former electronic countermeasures position. A series of control panels allowed the panel operator to monitor the X-15's systems, provide electrical power, and to keep the rocketplane's liquid oxygen tank full as the LOX boiled off during the climb to launch altitude. The operator could see the X-15 through a plexiglas dome, and there were two television monitors.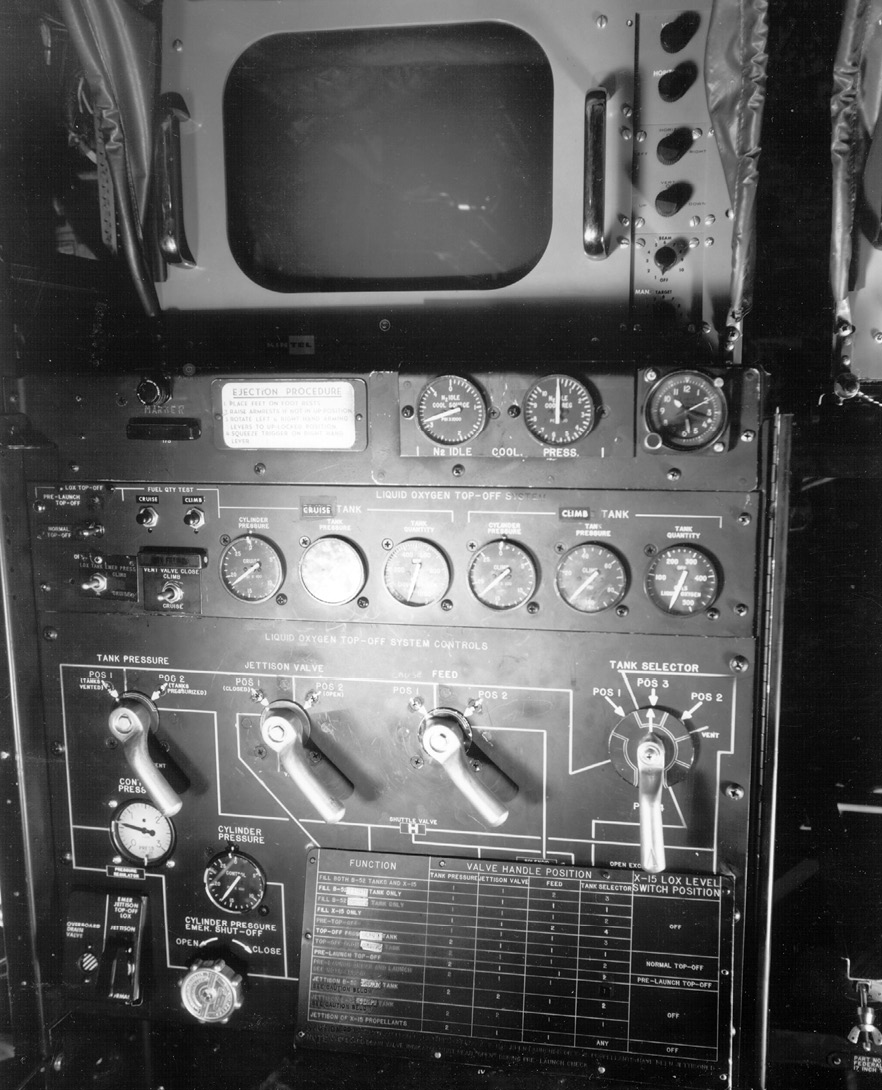 After modifications were completed at Palmdale, 52-003 was flown to Edwards Air Force Base, 14 November 1958.
NB-52A 52-003 is on display at the Pima Air and Space Museum, Tucson, Arizona.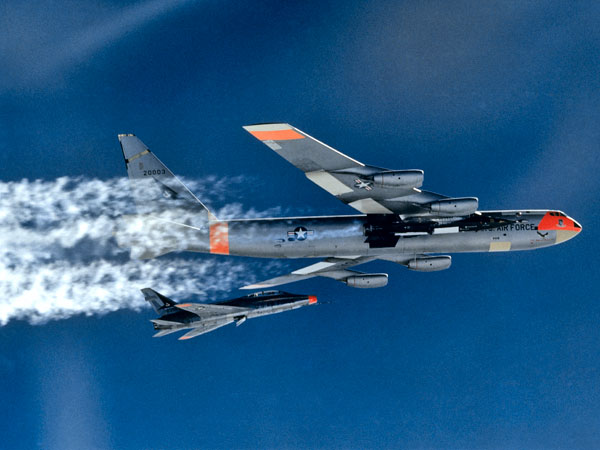 © 2016, Bryan R. Swopes