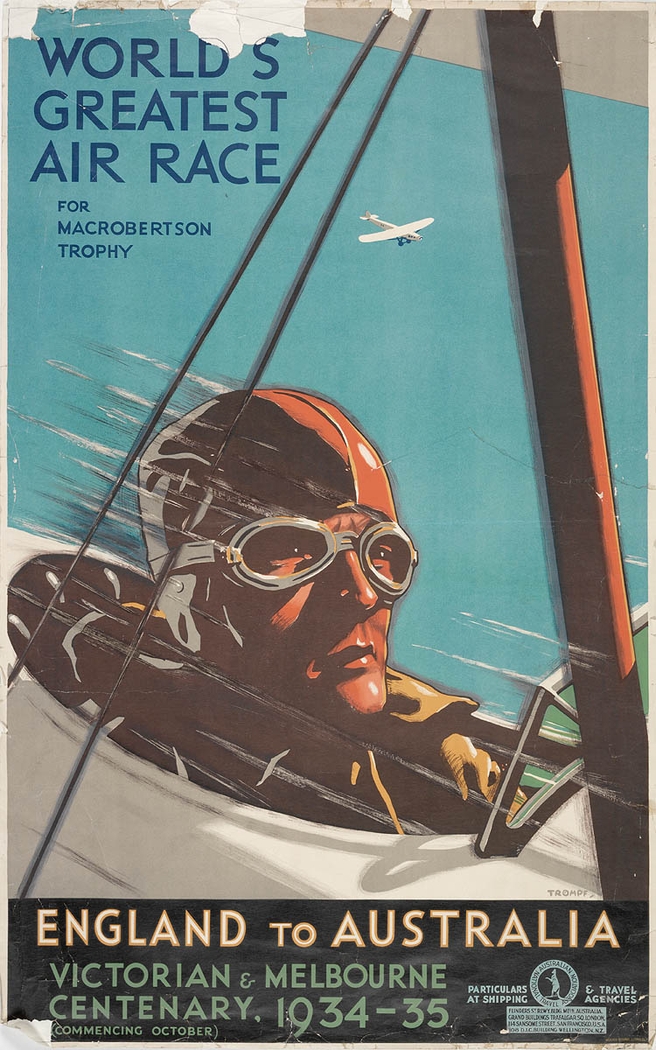 20 October 1934: As a part of the celebrations of the 100th anniversary of the city of Melbourne, in Victoria, Australia, Sir Macpherson Robertson sponsored the MacRobertson International Air Races ¹ from the newly-opened Royal Air Force station, Mildenhall Aerodrome, in Suffolk, England, to the Flemington Racecourse at Melbourne, Victoria,  Australia. The distance was approximately 11,300 miles (18,185 kilometers). The winner of the race would receive a prize of £10,000 (Australian), which was approximately £7,500 (British Pounds Sterling) or $5,700 U.S. dollars. All competitors who finished the course within the 14-day race would receive an 18-carat gold medallion.
The course included five mandatory stops: at Baghdad, Kingdom of Iraq; Allahabad, Indian Empire; Singapore, Straits Settlements; Darwin, Northern Territory, and Charlevile, Queensland, both in the Commonwealth of Australia. Fuel was provided at these and more than 20 other locations along the route.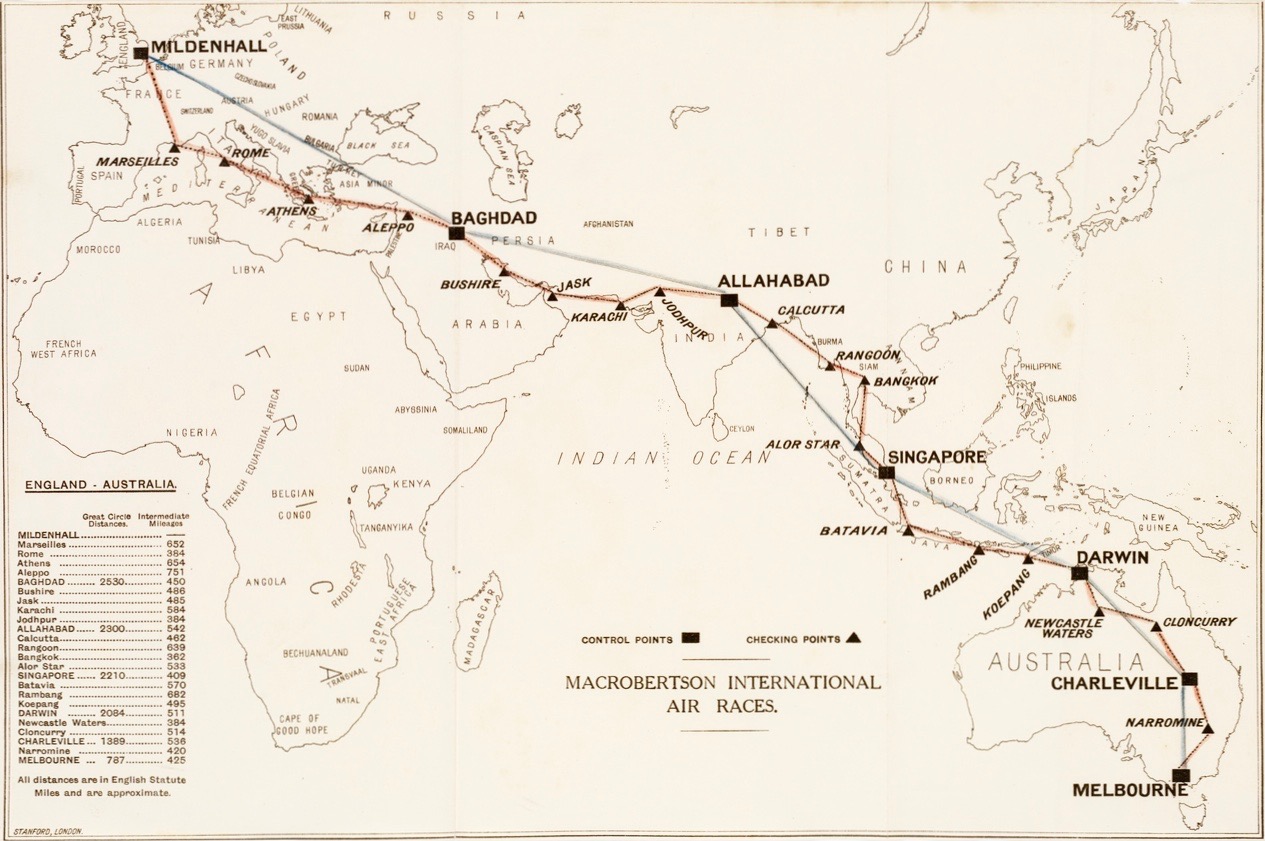 The race was scheduled to start at 6:30 a.m. Greenwich Mean Time, 1 minute before sunrise on Saturday, 20 October. Competitors were scheduled to depart at 45-second intervals. There had been "more than seventy" airplanes entered, but only 20 actually started the race.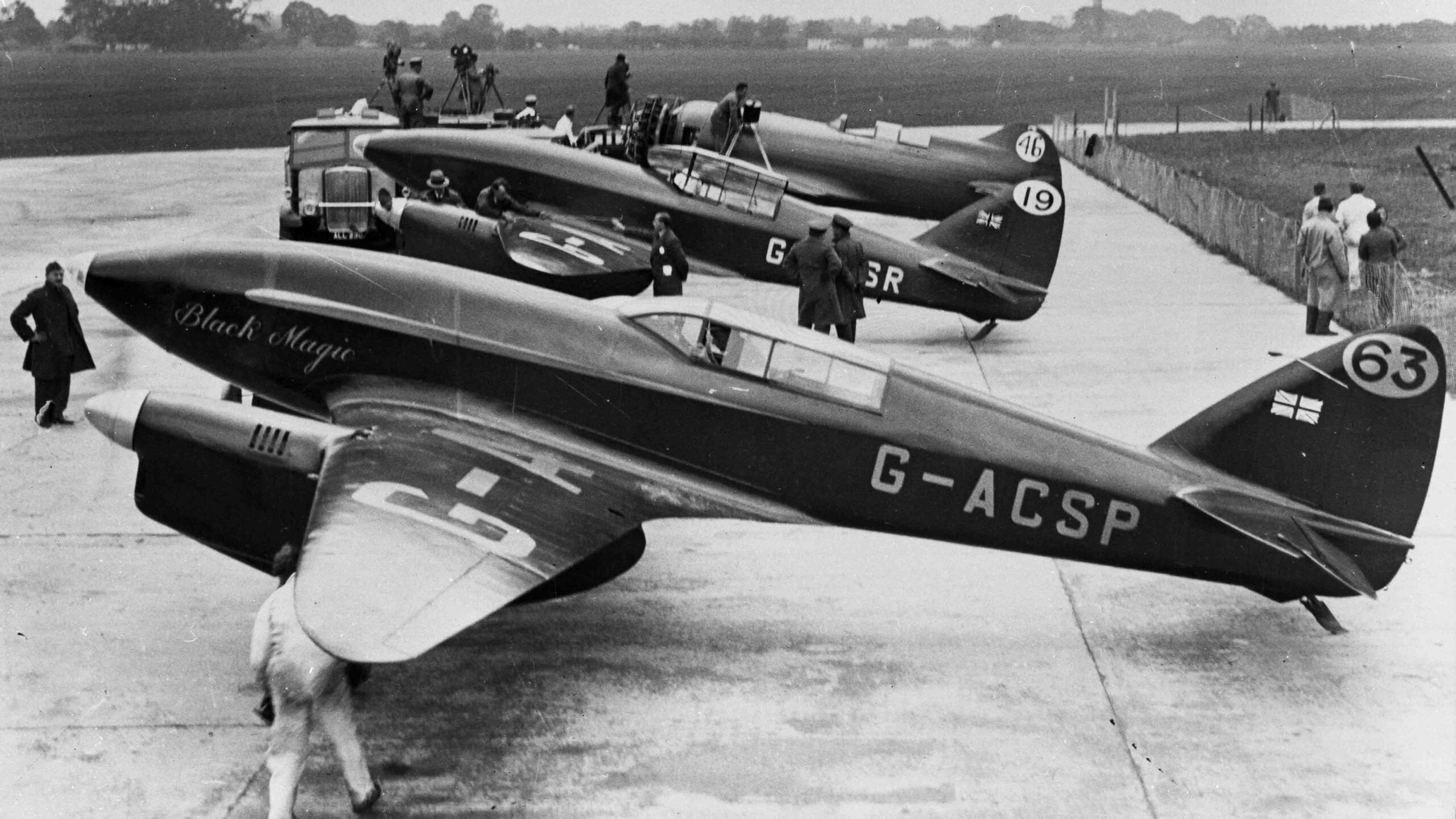 The first to take off were James Allen Mollison and Amy Johnson Mollision, C.B.E., in their black and gold de Havilland DH.88 Comet racer, Black Magic (#63, registered G-ACSP). The race included three airliners: a modified Boeing 247D, Warner Brothers Comet, flown by Roscoe Turner and Clyde Pangborn; a Koninklijke Luchtvaart Maatschappij N.V. (KLM) Douglas DC-2 named Ulver (Stork), with a flight crew of 4 and 3 passengers; and a De Havilland DH.89 Dragon Rapide.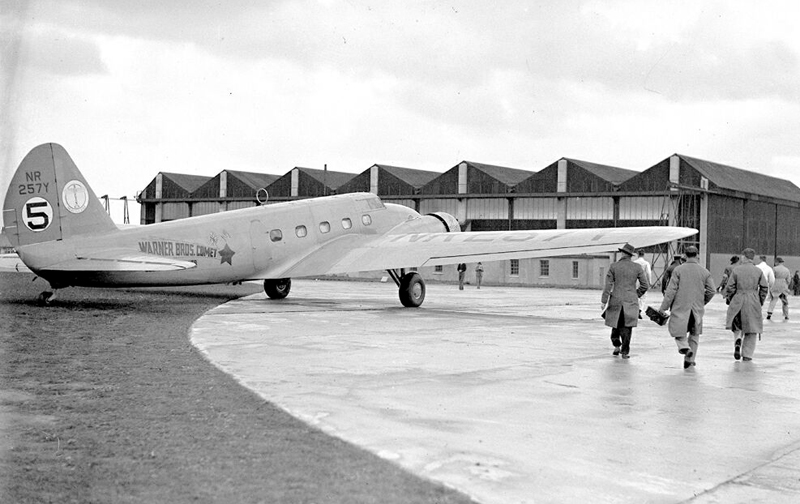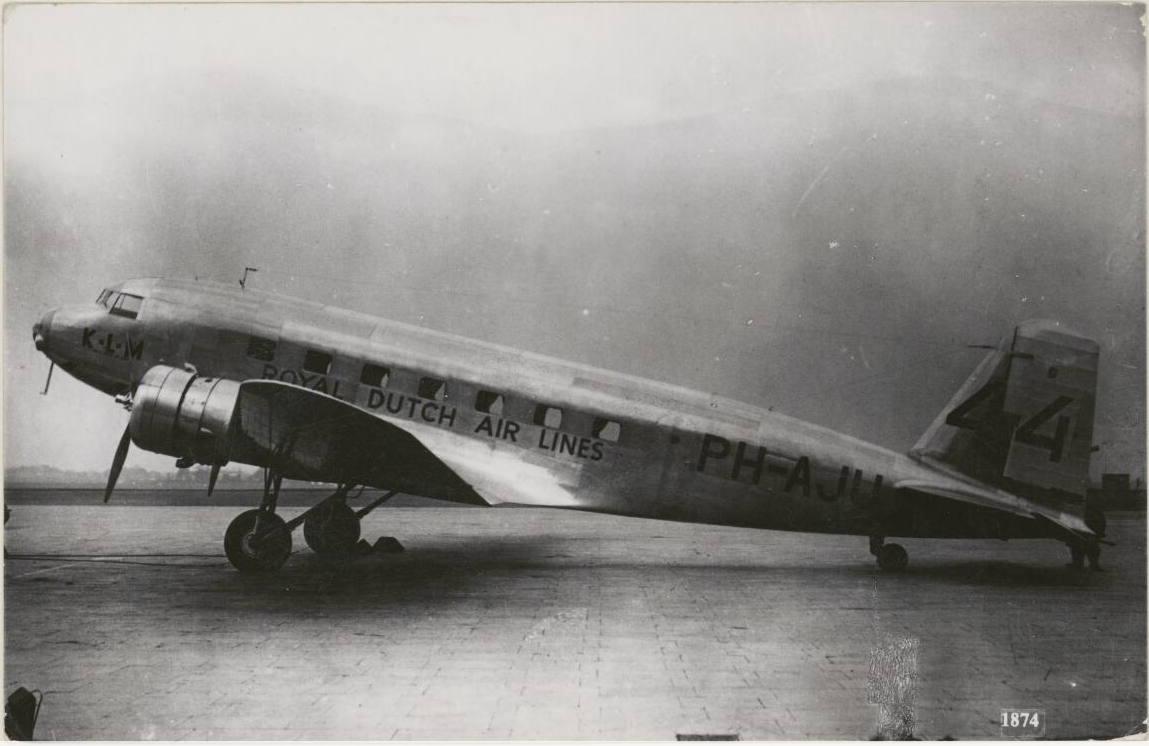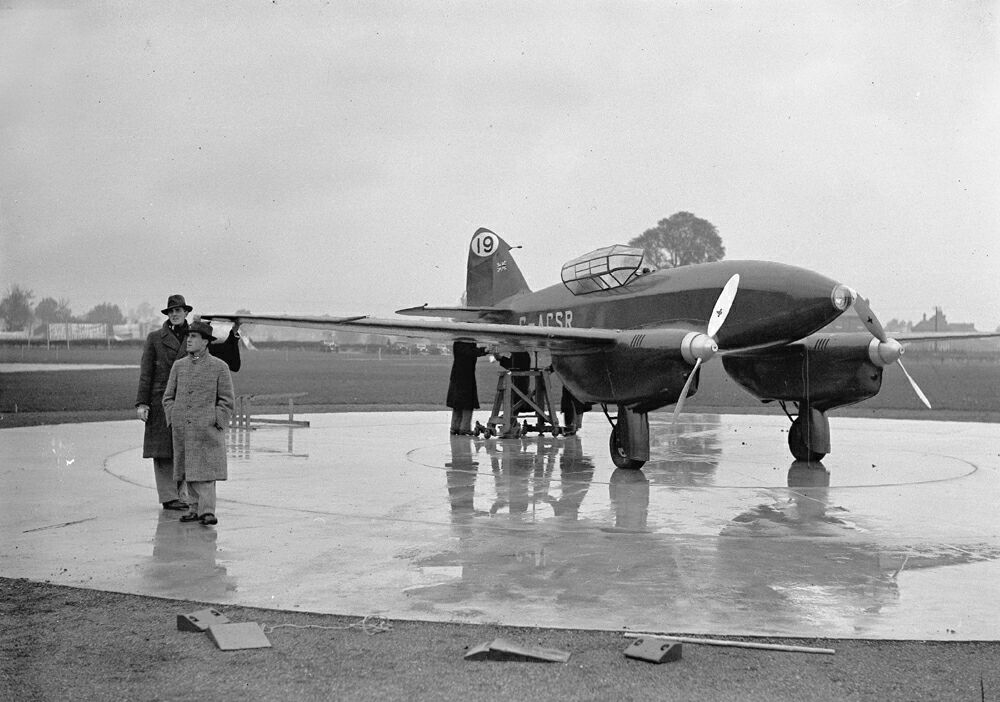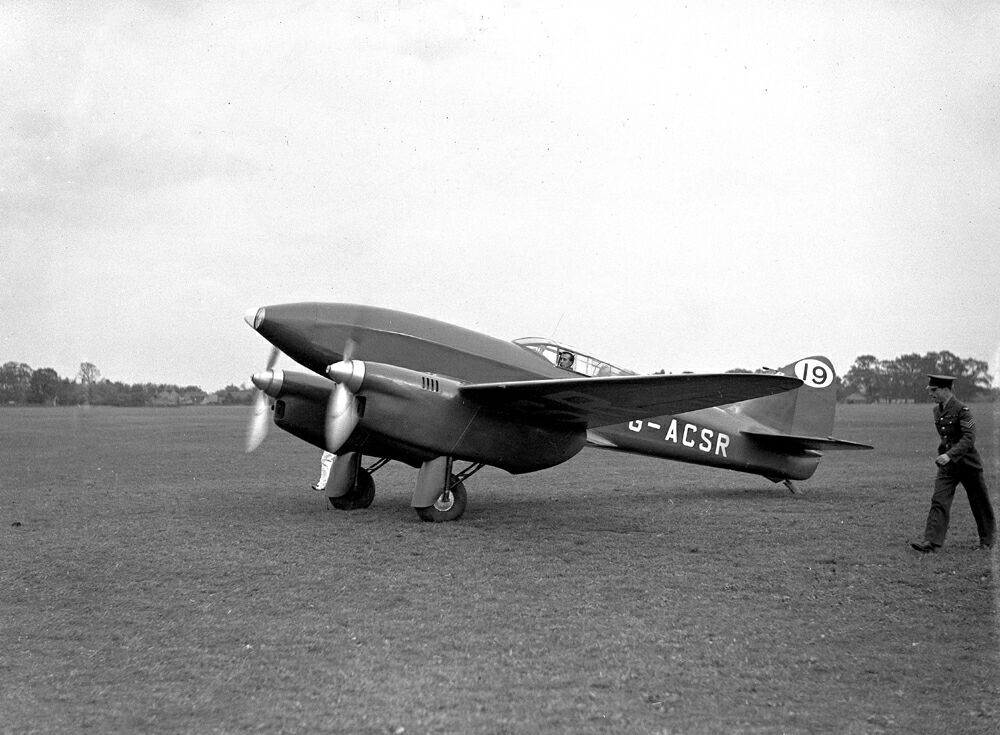 Jackie Cochran and Wesley L. Smith flew the "Lucky Strike Green" Granville Miller DeLackner Gee Bee R-6H, Q.E.D., race number 46. Difficulties with the airplane forced the pair to abandon the race at Budapest.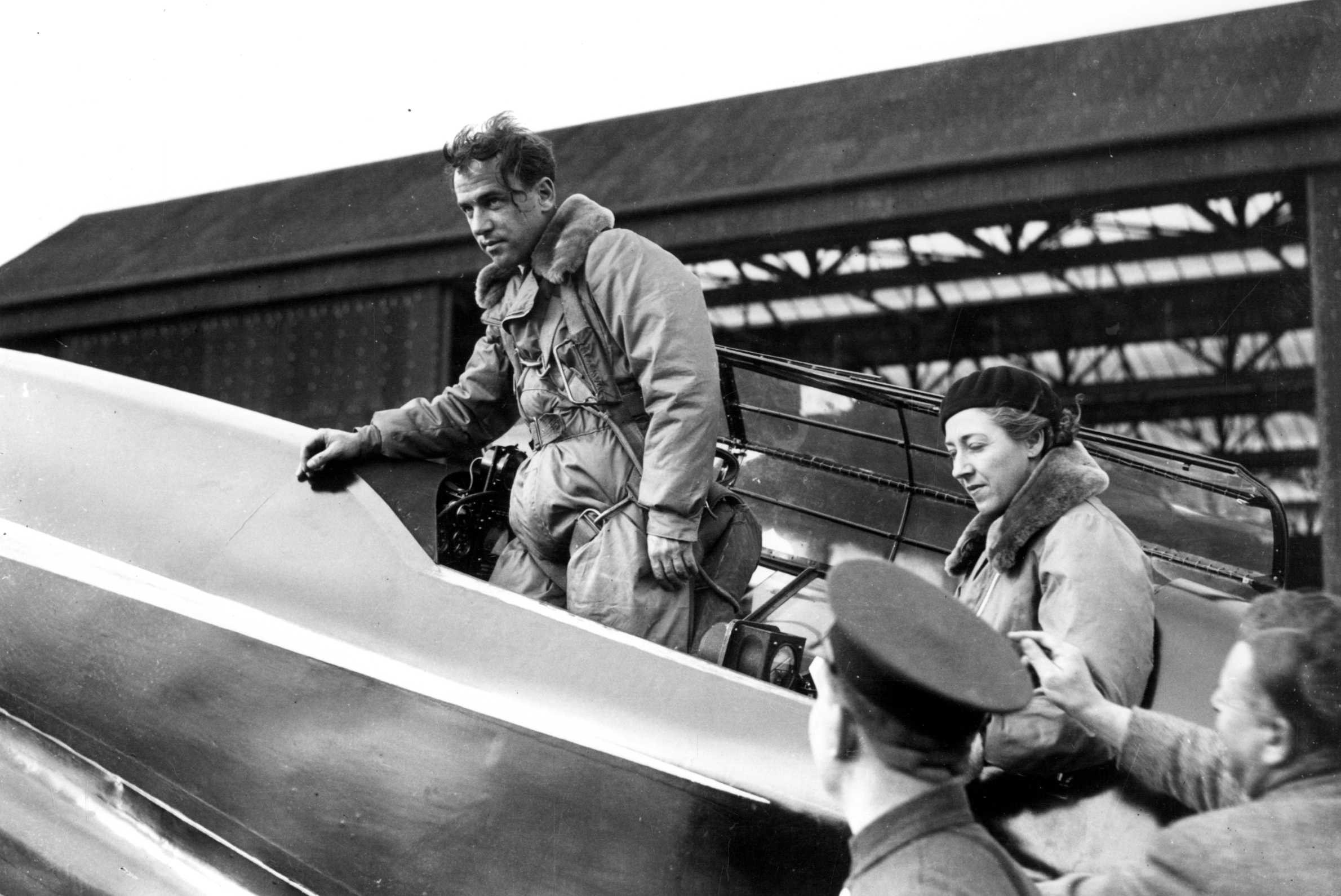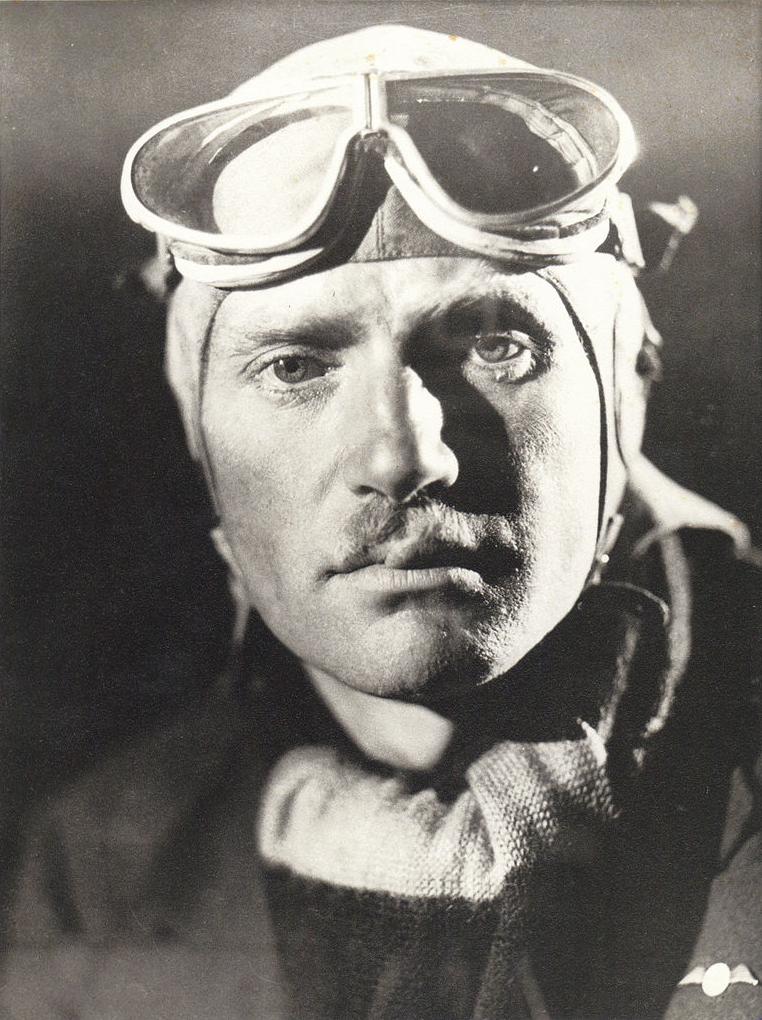 First place went to Flight Lieutenant Charles William Anderson Scott, A.F.C., and Captain Tom Campbell Black in the DH.88 Grosvenor House. Their elapsed time was 2 days, 23 hours, 18 seconds, with a total 71 hours, 0 minutes flight time. Placing second was the KLM Douglas DC-2 at 81 hours 10 minutes air time, and in third place were Turner and Pangborn's Boeing 247D. Only nine of the competitors finished the race, with the final finisher, the Dragon Rapide, arriving on 3 November.
In 1941, the MacRobertson Trophy was donated to the Red Cross "to be melted down for the war effort."
¹ The race was named after Sir Macpherson's business, MacRobertson's Steam Confectionary Works at Fitzroy, Victoria, Australia. The race is also known as the "MacRobertson Trophy Race," the "1934 MacRobertson London-to-Melbourne Air Race," or "The Melbourne Centenary Air Race."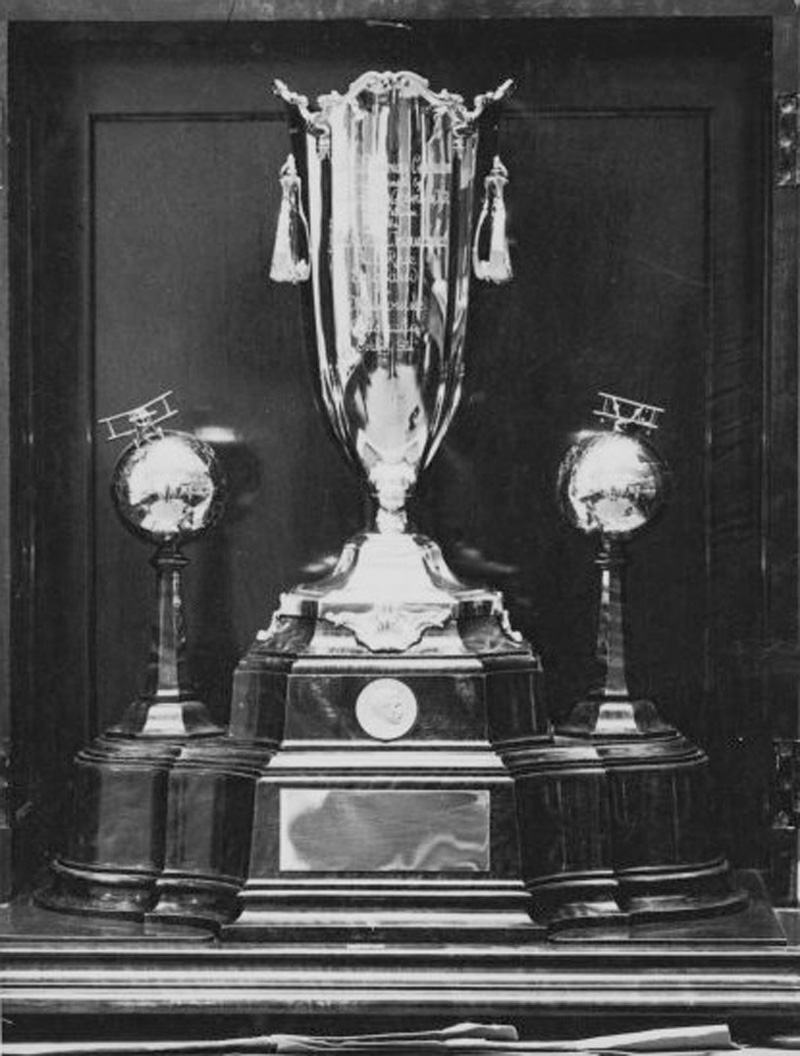 © 2020, Bryan R. Swopes