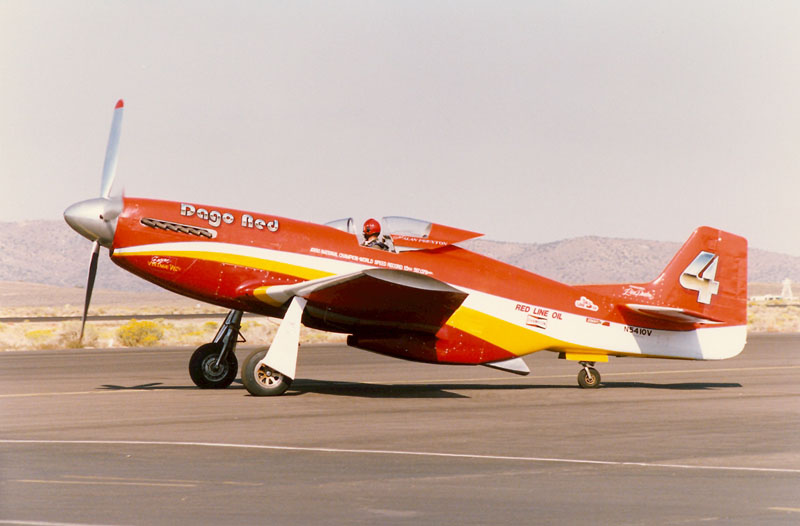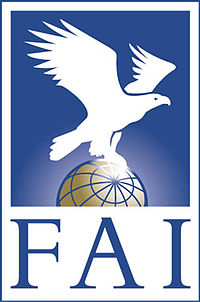 30 July 1983: Flying a modified World War II-era fighter, Frank Taylor set a  Fédération Aéronautique Internationale (FAI) World Record for Speed Over a 15/25 Kilometer Straight Course ¹ with an average speed of 832.12 kilometers per hour (517.056 miles per hour)—(0.686 Mach). The record flight took place at Mojave Airport (MHV) in the high desert of southern California. The runway elevation at MHV is 2,801 feet above Sea Level (853.8 meters). The airport is about 19 miles (30.6 kilometers) northwest of Edwards Air Force Base.
Flying magazine briefly commented the record run:
". . . he ran the Mustang's Merlin engine at 110 inches of manifold pressure [7.93 Bar] and 3,800 r.p.m. (it was designed for 61 inches and 3,000 r.p.m.) and fed it 110 gallons [416.4 liters] of 115/145-octane fuel with manganese additive, enough for only two passes."
—Flying, Vol. 112, No. 1, January 1985, at Page 64.
Taylor's air racer was Dago Red,² a North American Aviation P-51D-30-NA Mustang. The fighter had been built at Inglewood, California, in 1944 and assigned U.S. Army Air Corps serial number 44-74996. When the U.S. Air Force retired the last of its Mustangs from Air National Guard service in 1957, 44-74996 was sold as surplus.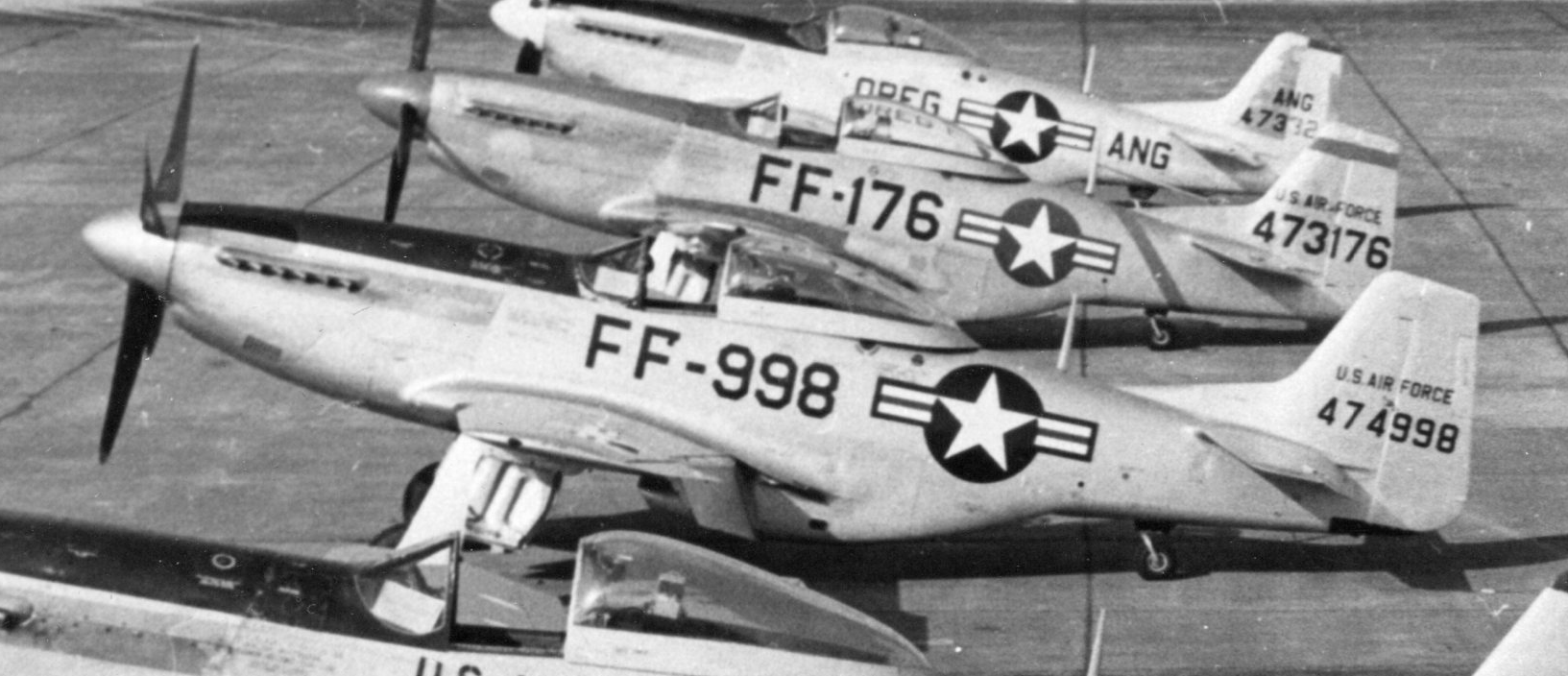 The airplane was issued the civil registration N5410V. The Mustang changed ownership many times before it crashed after an engine failure at Concorde, California, 16 August 1970. After a decade in storage, the wreck was rebuilt as an air racer.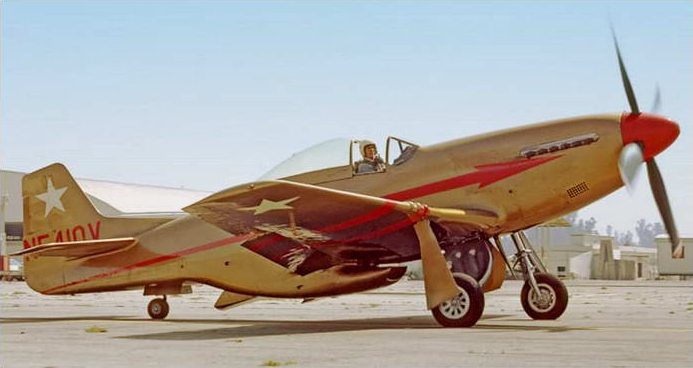 The P-51D was modified for air racing. It's wings were "clipped" (shortened) and the upper fuselage re-shaped, both intended to reduce aerodynamic drag. Approximately 2½ feet (0.76 meters) were removed from each wing tip. The Rolls-Royce Merlin V-12 engine also received many internal modifications to increase power output, and to survive that increase. The Merlin turned a Hamilton Standard "paddle blade" propeller. (Dago Red's current engine is based on the post-war Rolls-Royce Merlin 620-series commercial variant.)
On 21 August 1989, an Unlimited Class Grumman F8F-2 Bearcat, Rare Bear, exceeded Dago Red's record speed while setting its own FAI record,³ averaging 850.24 kilometers per hour (528.315 miles per hour) over a shorter 3 kilometer course. Both airplanes' records stood until they were retired due to changes in the sporting code.
In addition to its world speed record, Dago Red has won the National Championship Air Races six times.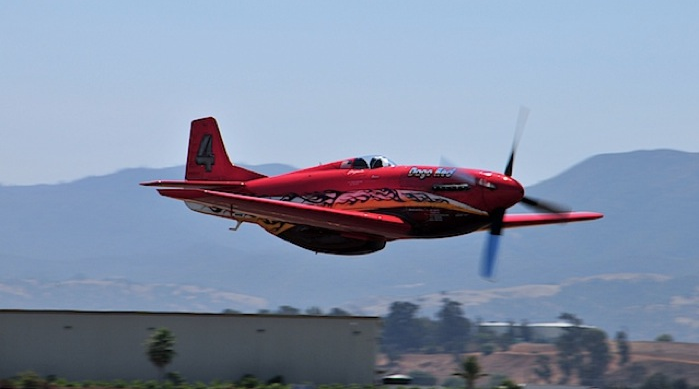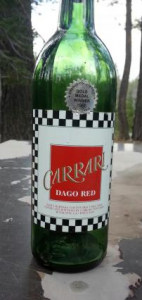 ¹ FAI Record File Number 8434
² "Dago Red" is a derogatory American slang term referring to an Italian-style blended dark red wine. It was also the name of a commercial brand sold in the 1970s. Dago Red sold for about $2.00 per bottle ($13.29 in 2020). (Thanks to "Dr. Vinny" for the info).
³ FAI Record File Number 8437
© 2020, Bryan R. Swopes