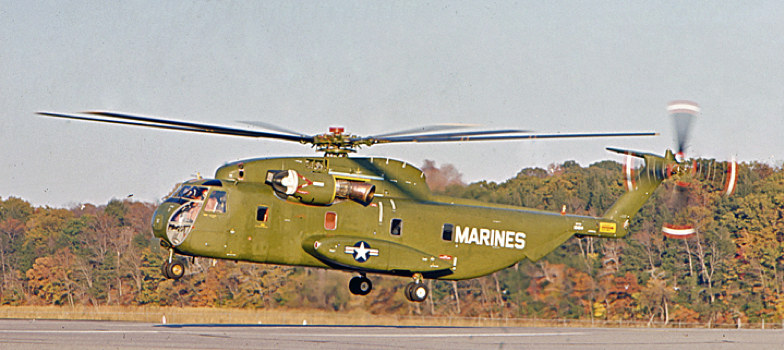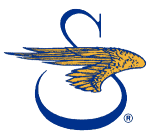 14 October 1964: The first prototype Sikorsky YCH-53A  Sea Stallion, Bu. No. 151613, made its first flight at the Sikorsky plant at Stratford, Connecticut. (Sikorsky Model S-65, serial number 65001.)
The fuselage of the YCH-53A was similar in configuration to the smaller CH-3C (S-61R). It used the dynamic components from the CH-37 Mojave (S-56) and CH-54A Tarhe (S-64).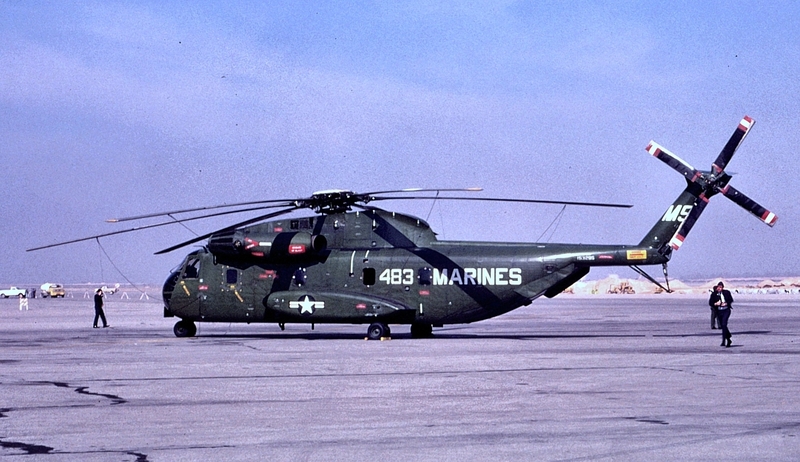 The Sikorsky CH-53A Sea Stallion is a twin-engine heavy-lift transport helicopter operated by two pilots. It is 88 feet, 2.4 inches (26.883 meters) with rotors turning. The fuselage is 67 feet, 2.4 inches (20.483 meters) long  and 8 feet, 10 inches (2.692 meters) wide. The six-blade fully articulated main rotor is 72 feet, 2.7 inches (22.014 meters) in diameter and turns counterclockwise as seen from above. (The advancing blade is on the helicopter's right.) Main rotor speed is 185 r.pm. The four-blade semi-articulated tail rotor has a diameter of 16 feet (4.877 meters) and is placed on the left side of the tail rotor pylon in a pusher configuration. It turns clockwise as seen from the helicopters left. (The advancing blade is below the axis of rotation.) Overall height (rotors turning) of the Sea Stallion is 24 feet, 10.8 inches (7.599 meters). The tail rotor speed is 792 r.p.m.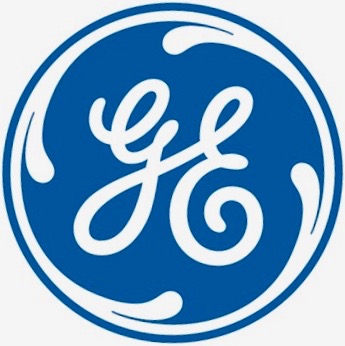 The CH-53A is powered by two General Electric T64-GE-6 turboshaft engines rated at 2,850 shaft horsepower, each. Performance of the CH-53D (T64-GE-413, 3,925 s.h.p) has a maximum speed (Vne) of 130 knots (241 kilometers per hour) service ceiling of 16,750 feet (5,105 meters) and range with maximum payload of 540 miles (870 kilometers)
Two YCH-53A prototypes were built, followed by 139 CH-53A Sea Stallion production models.
The CH-53 was developed into the three-engine CH-53E Super Stallion. The current production variant is the CH-53K King Stallion.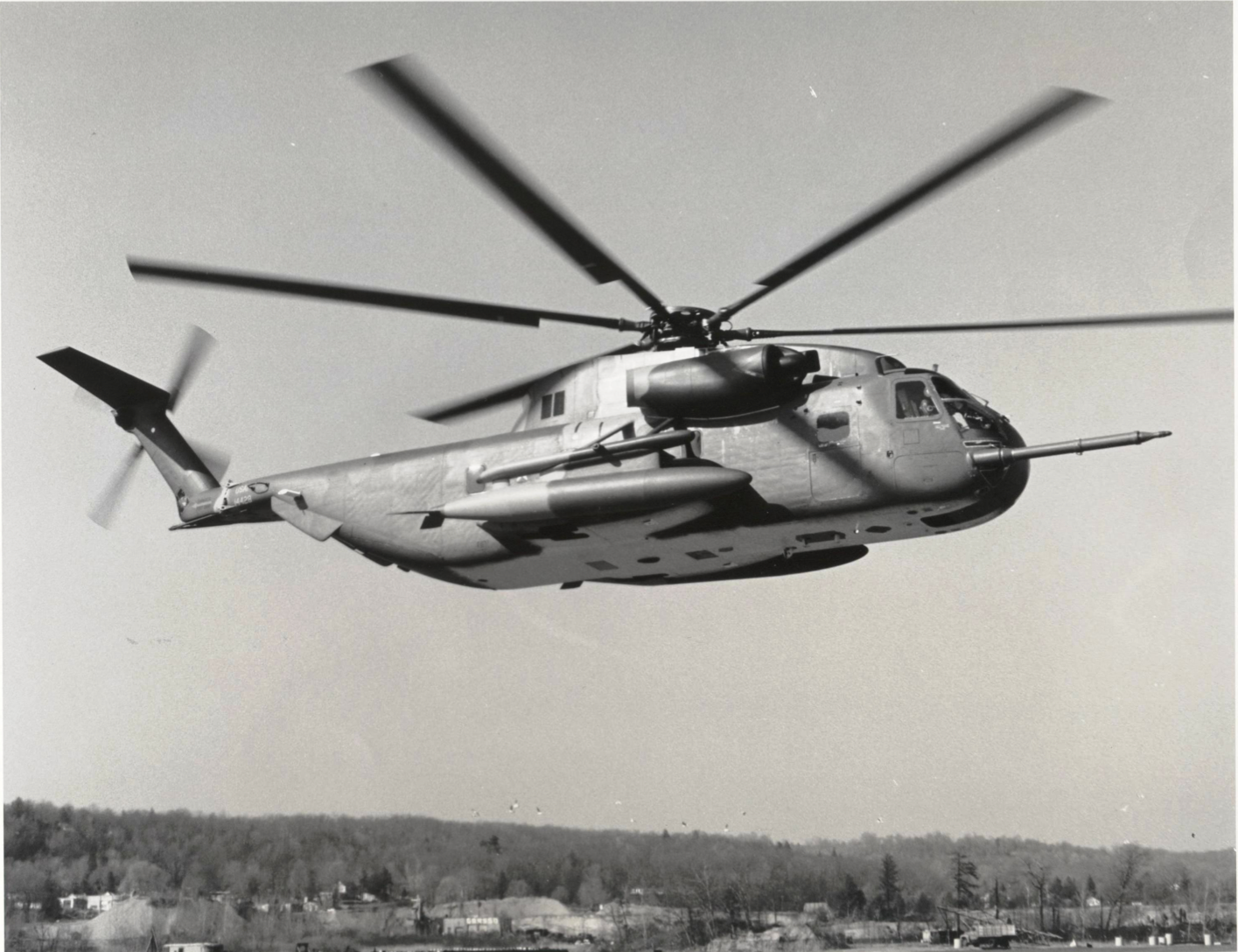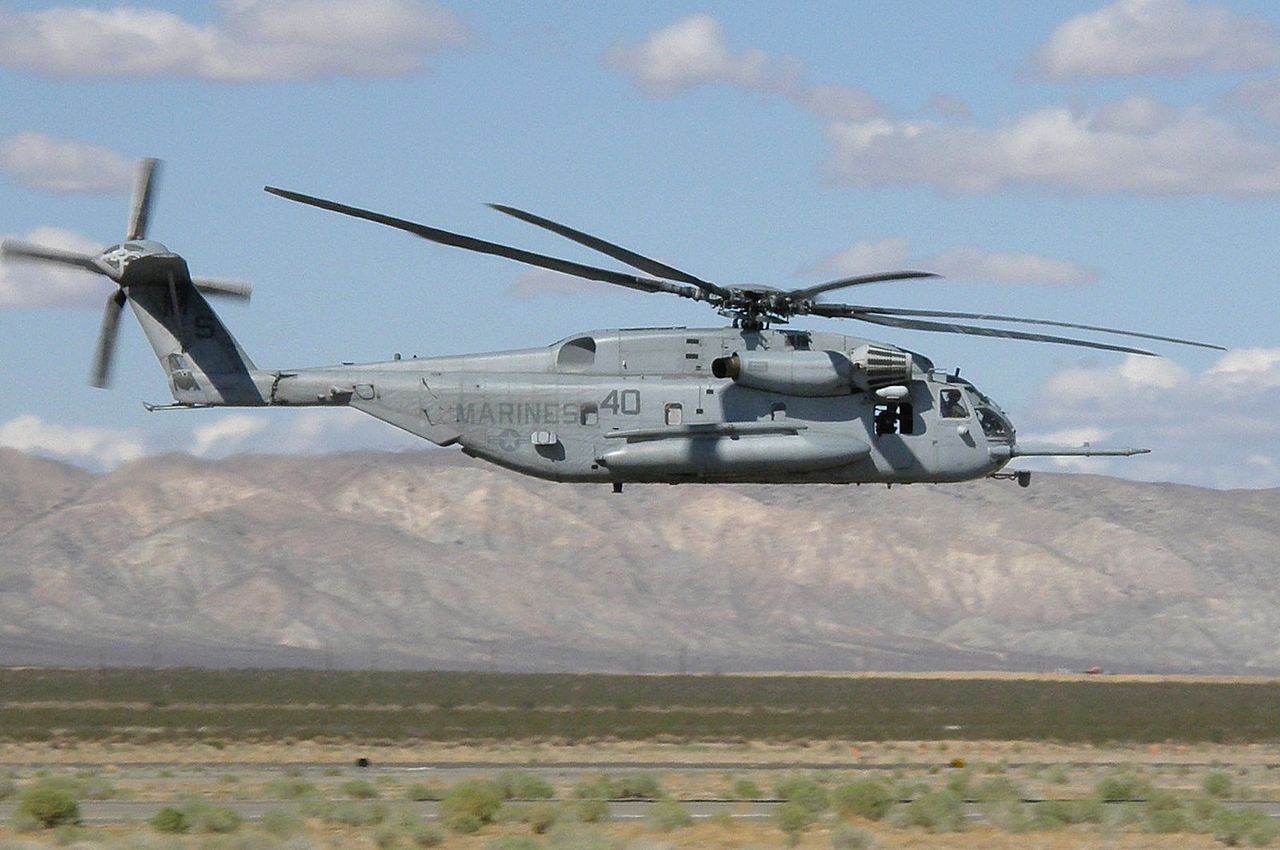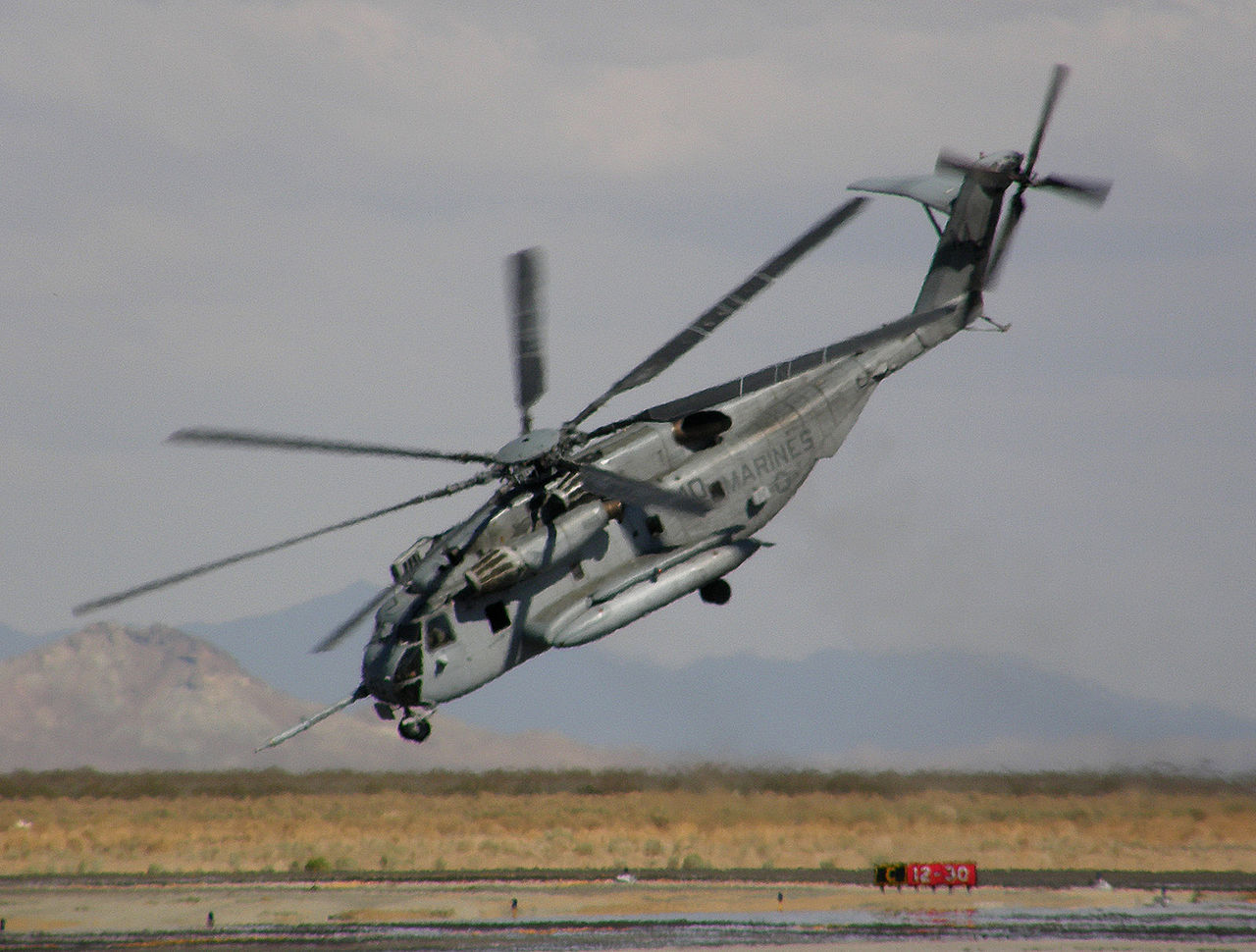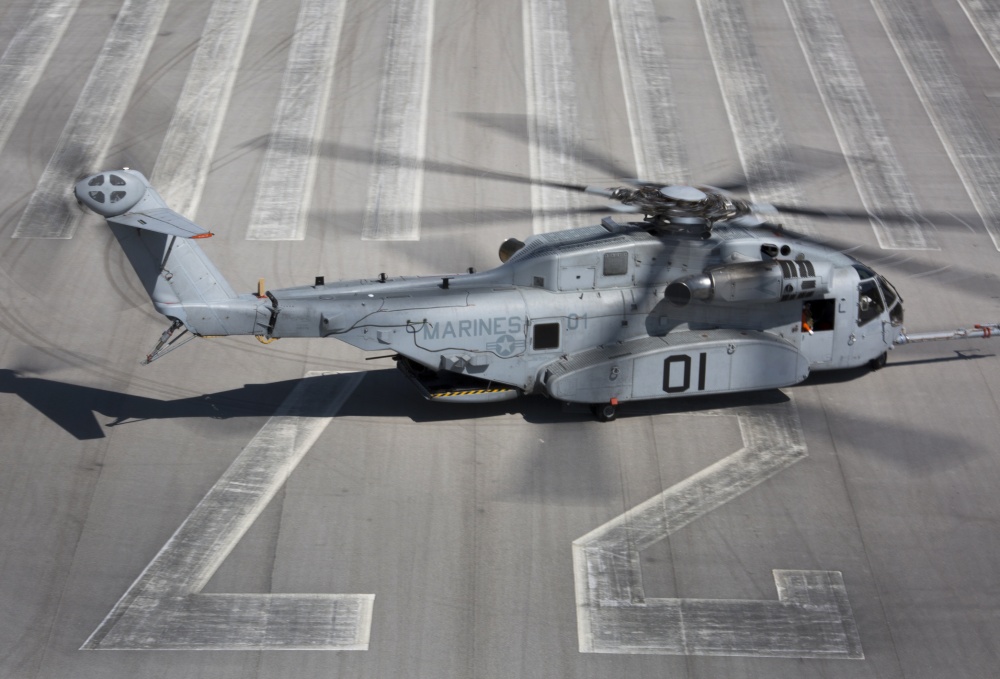 © 2017 Bryan R. Swopes