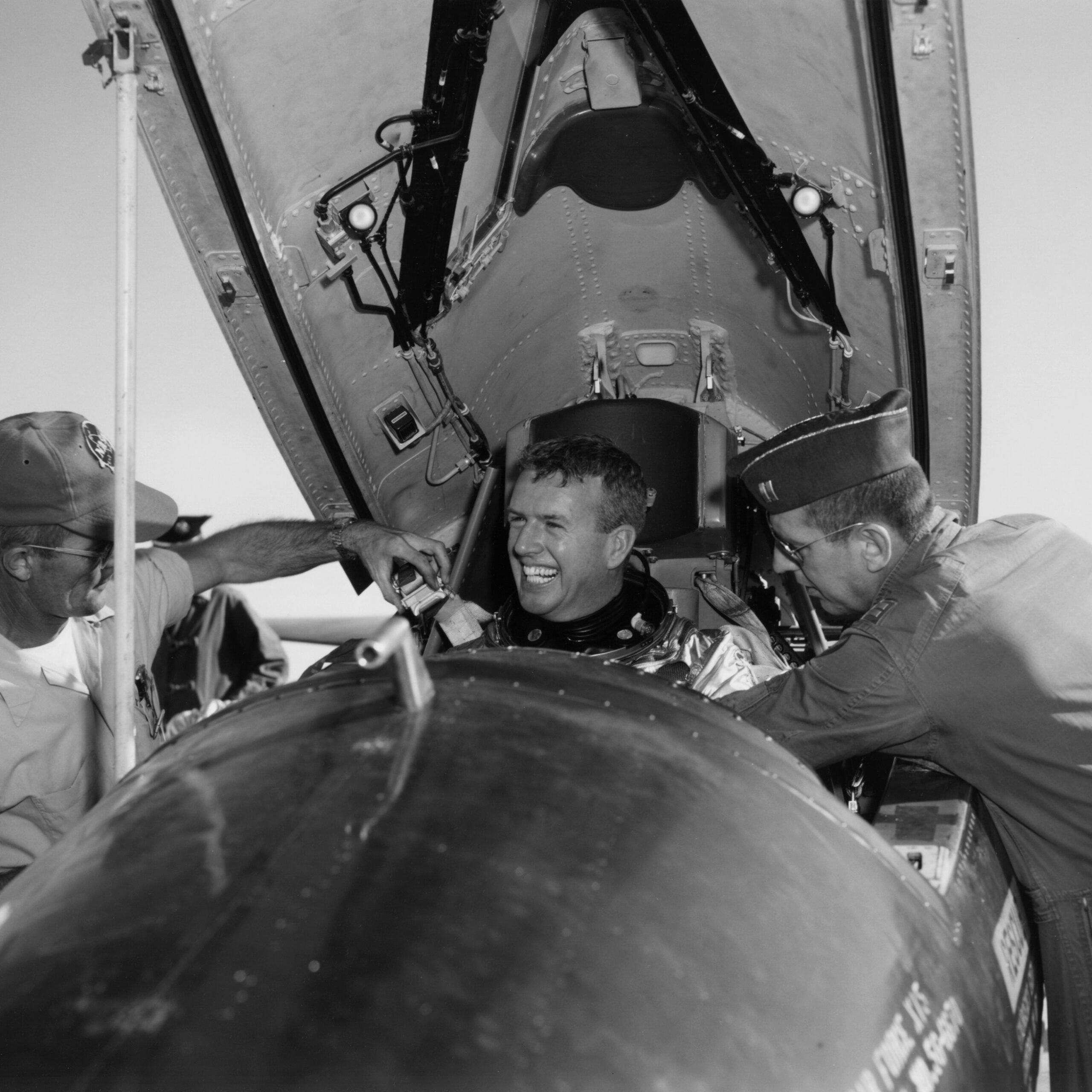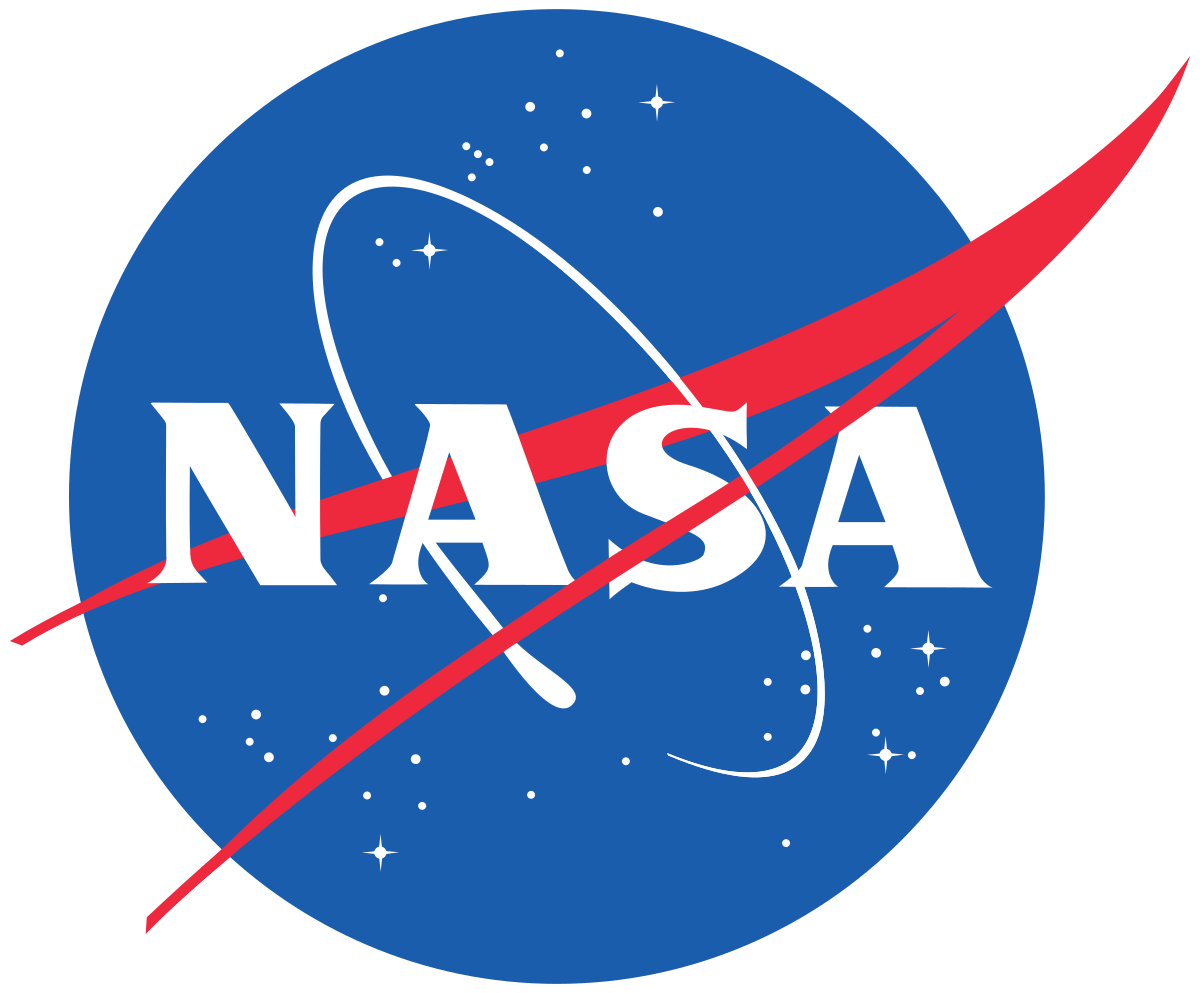 24 March 1960: After North American Aviation's Chief Engineering Test Pilot, Albert Scott Crossfield, had made the first flights in the new X-15 hypersonic research rocketplane (one gliding, eight powered), NASA Chief Test Pilot Joseph Albert Walker made his first familiarization flight.
The X-15, 56-6670, the first of three built by North American Aviation, Inc., was carried aloft under the right wing of a Boeing NB-52A Stratofortress, 52-003, flown by John E. Allavie and Fitzhugh L. Fulton.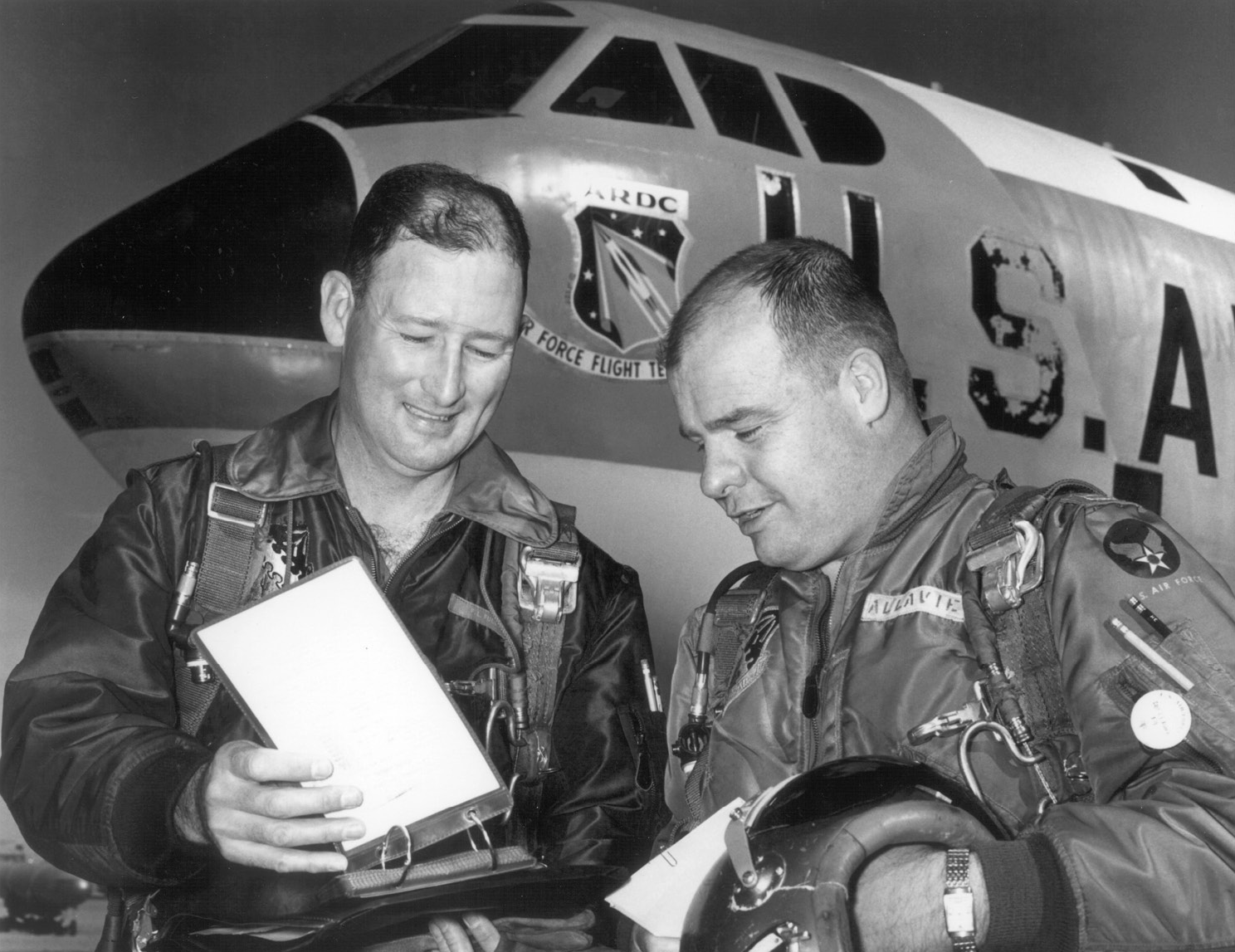 The rocketplane was dropped from the mothership over Rosamond Dry Lake at 15:43:23.0 local time, and Joe Walker ignited the Reaction Motors XLR-11 rocket engine. The engine burned for 272.0 seconds, accelerating Walker and the X-15 to Mach 2.0 (1,320 miles per hour/2,124.3 kilometers per hour) and a peak altitude of 48,630 feet (14,822.4 meters). Walker landed on Rogers Dry Lake at Edwards Air Force Base after a flight of 9 minutes, 8.0 seconds.
Joe Walker made 25 flights in the three X-15 rocket planes from 24 March 1960 to 22 August 1963. He achieved a maximum Mach number of 5.92, maximum speed of 4,104 miles per hour (6,605 kilometers per hour) and maximum altitude of 354,200 feet (107,960 meters).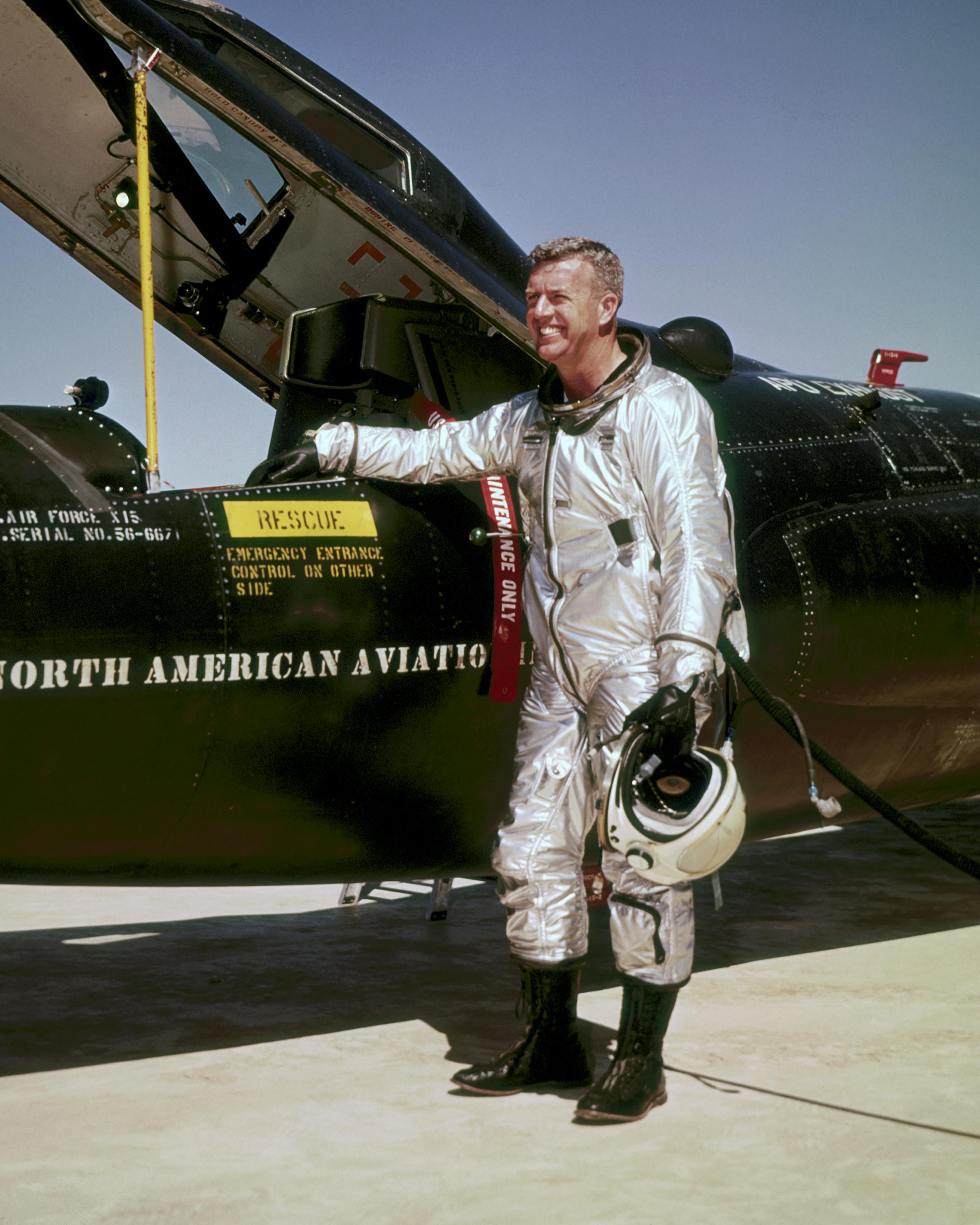 Joe Walker was killed in a mid-air collision between his Lockheed F-104N Starfighter and a North American Aviation XB-70A Valkyrie near Barstow, California, 1 June 1966.
The number one ship, 56-6670, made 81 of the 199 flights of the X-15 Program. It was the first to fly, and also the last, 24 October 1968. Today, it is in the collection of the Smithsonian Institution National Air and Space Museum.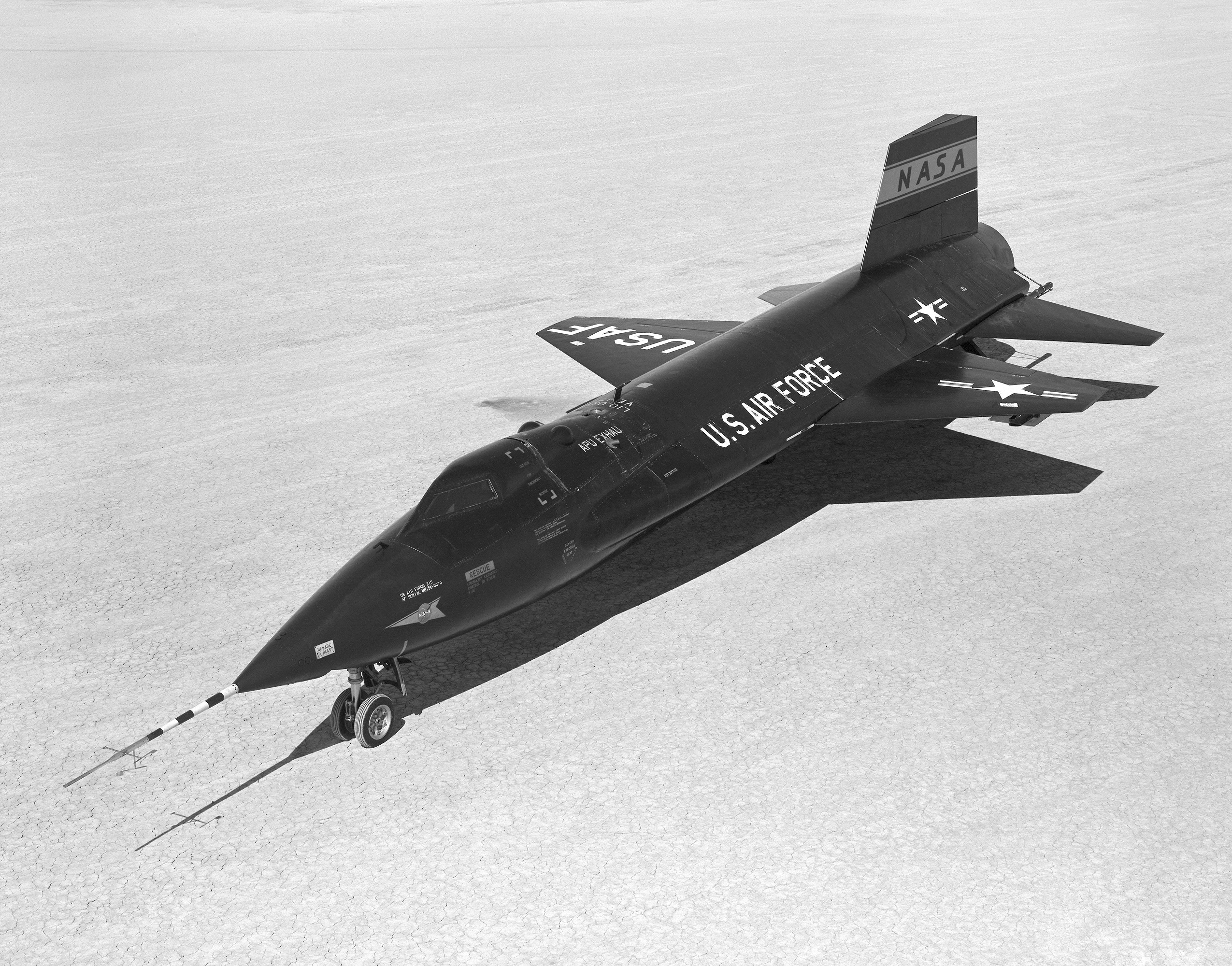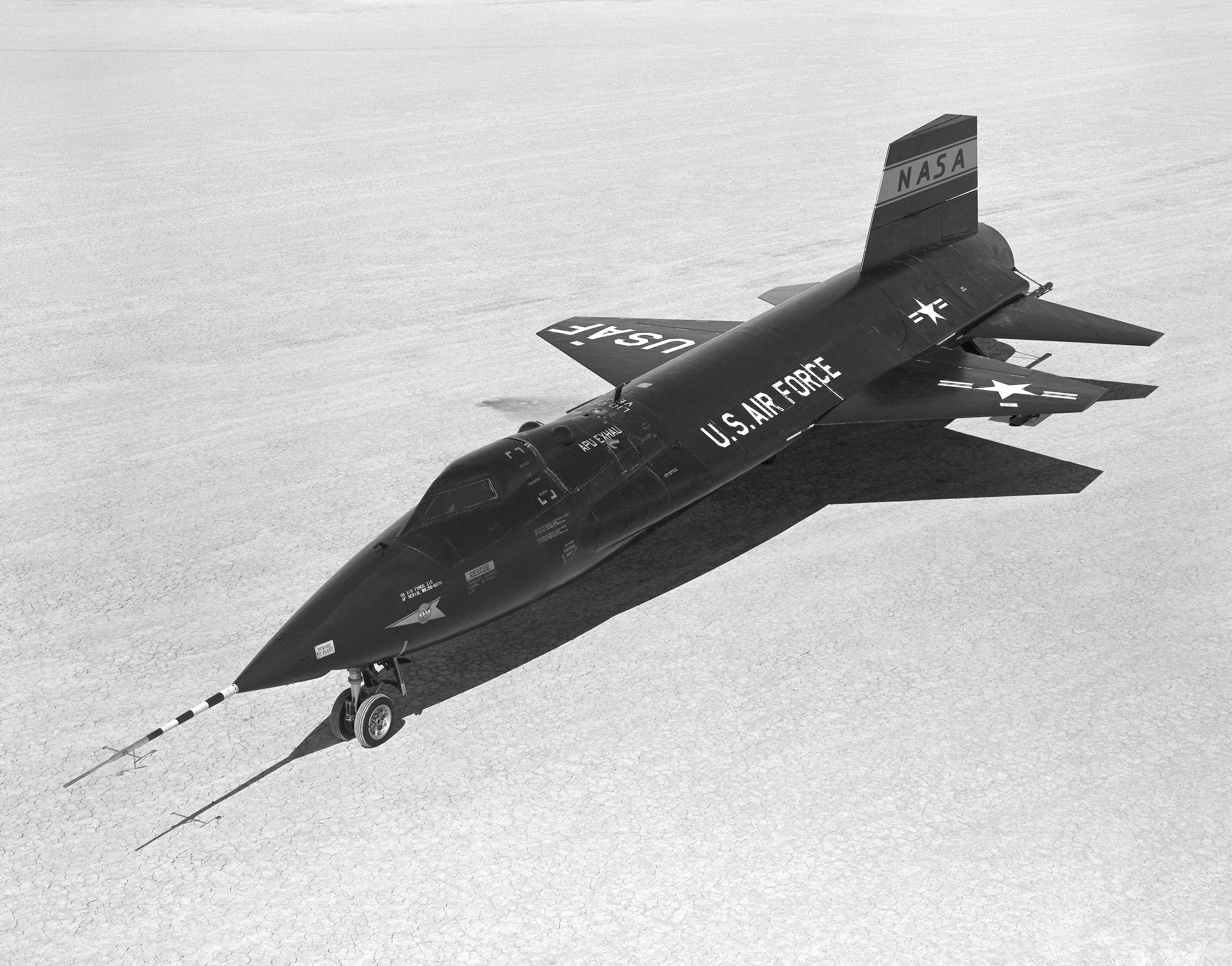 © 2019, Bryan R. Swopes