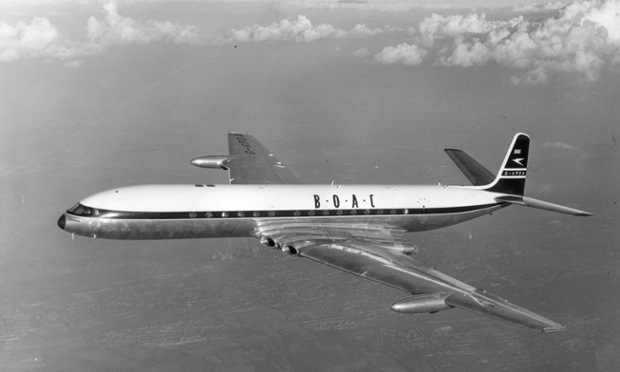 4 October 1958: The first regularly scheduled transatlantic passenger service with jet powered aircraft began when two British Overseas Airways Corporation (BOAC) de Havilland DH.106 Comet 4 airliners, civil registrations G-APDB and G-APDC, left nearly simultaneously from London Heathrow Airport (LHR) to Idlewild Airport (IDL), New York, and from New York to London.
The west-to-east flight, (G-APDB) commanded by Captain Thomas Butler (Tom) Stoney, D.F.C., departed New York at 7:01 a.m., local time, with Basil Smallpiece and Aubrey Burke, managing directors of BOAC and de Havilland, respectively, on board. Benefiting from more favorable winds, the eastbound flight took just 6 hours, 12 minutes, averaging 565 miles per hour (909 kilometers per hour).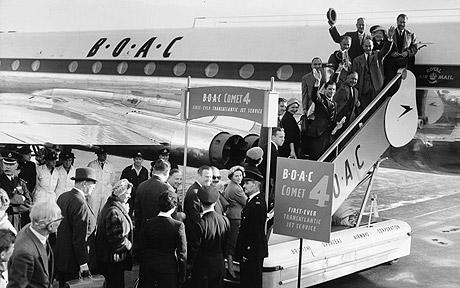 The east-to-west airliner, G-APDC, departed Heathrow at 8:45 a.m., London time, under the command of Captain R.E. Millichap, with Sir Gerard d'Erlanger, chairman of BOAC, and 31 passengers aboard. The westbound flight took 10 hours, 20 minutes, including a 1 hour, 10 minute fuel stop at Gander Airport (YQX), Newfoundland.
These two airliners had been delivered to BOAC on 30 September 1958. They were both configured to carry 48 passengers.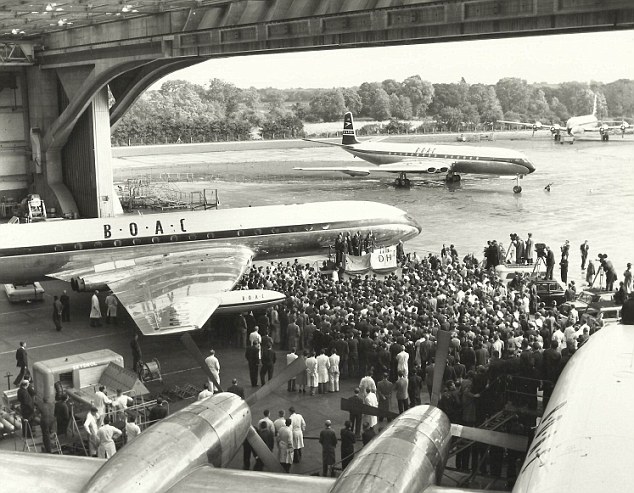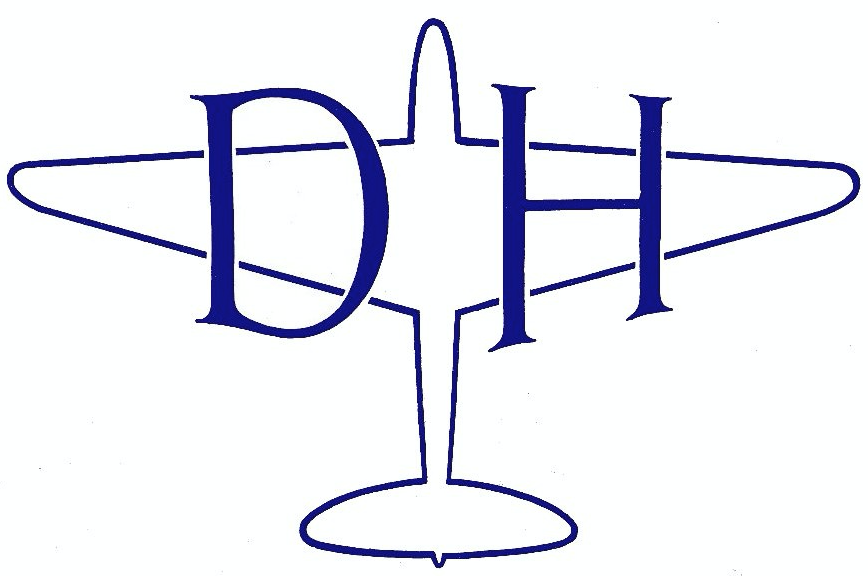 The DH.106 Comet 4 was operated by a flight crew of four: pilot, co-pilot, flight engineer and navigator/radio operator. It could carry up to 81 passengers. The airliner was 111 feet, 6 inches (33.985 meters) long with a wingspan of 115 feet (35.052 meters) and 29 feet, 6 inches (8.992 meters) to the top of the vertical fin. Maximum takeoff weight of 156,000 pounds (70,760 kilograms).
Power was supplied by four Rolls-Royce Avon 524 (RA.29) turbojet engines, rated at 10,500 pounds of thrust (46.71 kilonewtons) at 8,000 r.p.m., each. The RA.29 was Rolls-Royce's first commercial turbojet engine. It was a single-spool, axial-flow jet engine with a 16-stage compressor and 3-stage turbine. The Mk.524 variant was 10 feet, 4.8 inches (3.170 meters) long, 3 feet, 5.5 inches (1.054 meters) in diameter, and weighed 3,226 pounds (1,463 kilograms).
The Comet 4 had a maximum speed of 520 miles per hour (837 kilometers per hour), a range of 3,225 miles (5,190 kilometers) and a ceiling of 45,000 feet (13,716 meters).
De Havilland DH-106 Comet 4 G-APDB ("Delta Bravo") made it's final flight on 12 February 1974, having flown 36,269 hours, with 15,733 landings. It is part of the Duxford Aviation Society's British Air Liner Collection at RAF Duxford, Cambridgeshire, England.
G-APDC did not fare as well. It was scrapped in April 1975.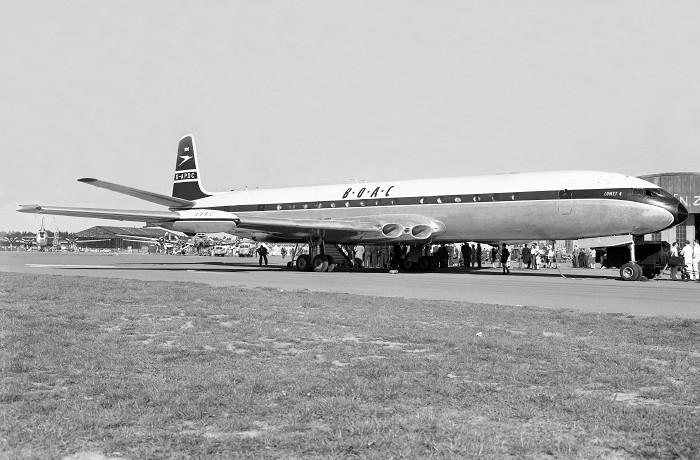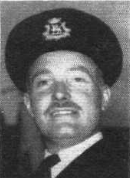 Captain Stoney had served in the Royal Air Force Volunteer Reserve during World War II. In 1942, as a Pilot Officer assigned to No. 58 Squadron, Bomber Command, he was awarded the Distinguished Flying Cross and promoted to Flying Officer. Ten years later, Captain Stoney was in command of BOAC's Canadair DC-4M-4 Argonaut, Atalanta, G-ALHK, when it brought Queen Elizabeth II home from Kenya to accede to the throne.¹ Captain R.E. Millichap was also a member of the flight crew. Later that year, Stoney flew the new Queen back to Africa aboard a DH.106 Comet 1. T.B. Stoney was appointed Officer of the Most Excellent Order of the British Empire in 1960.
¹ FLIGHT, 19 December 1952, Page 770, Column 1
© 2016, Bryan R. Swopes