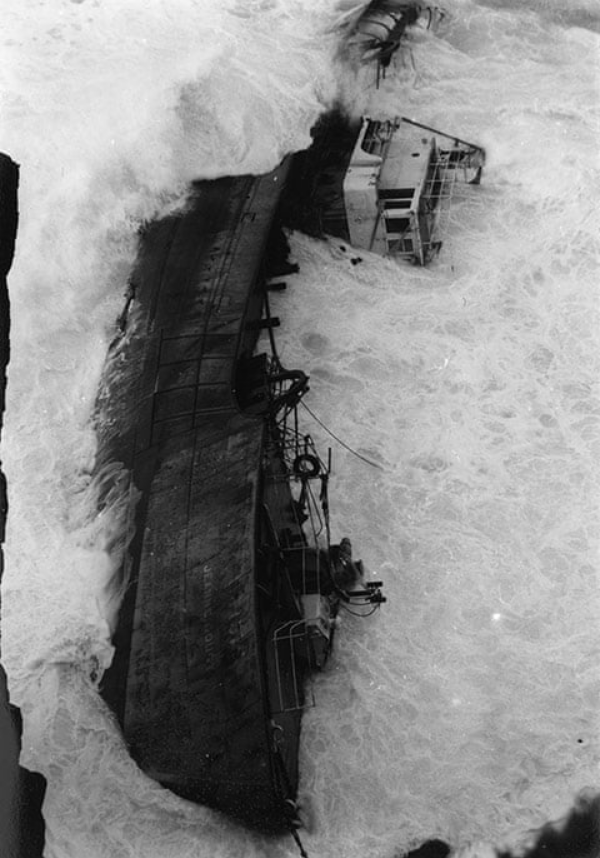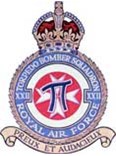 3 November 1962: The French fishing trawler F/V Jeanne Gougy with a crew of 18 ran aground during a storm at Armored Knight Rock, Land's End, Cornwall, England. 15-foot waves rolled the ship over on its port side. The seamen were trapped aboard the wreck.
The waves prevented the life boat from the Royal National Life Boat Institution (RNLI) Sennen Cove Lifeboat Station was unable to approach the wreck because of the heavy weather, but recovered two dead fishermen offshore.
A Westland Whirlwind HAR.10 helicopter from No. 22 Squadron's Search and Rescue Detachment at RAF Chivenor on the north coast of Devon was assigned to attempt a rescue. The Whirlwind was flown by Flight Lieutenants John Lorimer Neville Canham, D.F.C., and Flight Lieutenant John Trevor Egginton, with winch operator Sergeant Eric Charles Smith.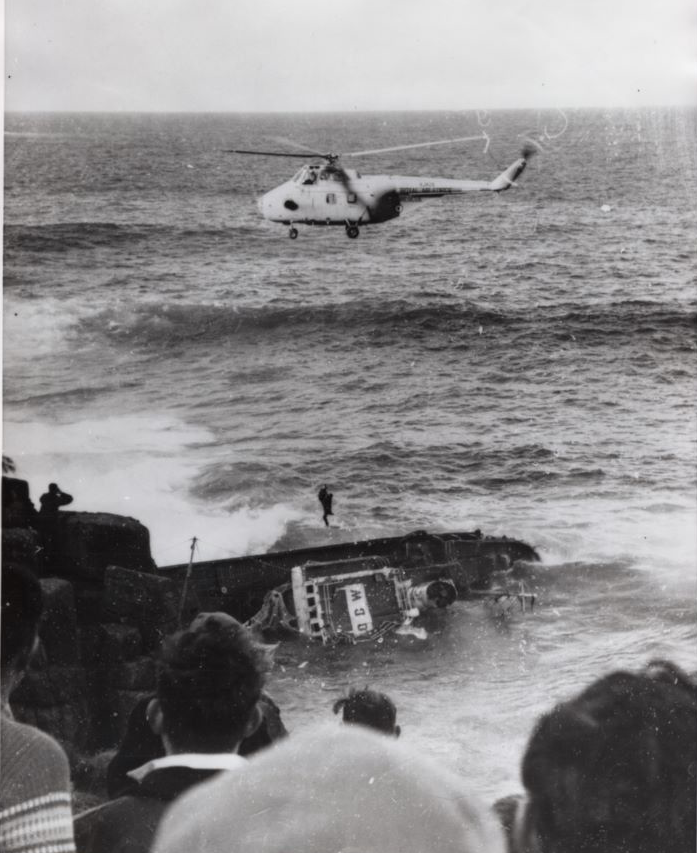 Sergeant Smith was lowered into the sea to recover another body, which was then hoisted aboard the helicopter. The Sennen Cove lifeboat and the Whirlwind returned to their respective bases.
Later that morning, observers from the shore saw several men inside the Jeanne Gougy's pilot house. A helicopter and the Penlee lifeboat, Soloman Brown, hurried to the scene, but conditions were still too extreme for a lifeboat to approach the trawler.
The helicopter hovered over the capsized fishing trawler while Sergeant Smith was lowered to the ship's pilot house. A rescue line was also rigged to the nearby rocks. Sergeant Smith rigged two men for hoisting to the hovering helicopter and continued searching for additional survivors. Four sailors were rescued by the line to the shore. Twelve of the fishermen did not survive.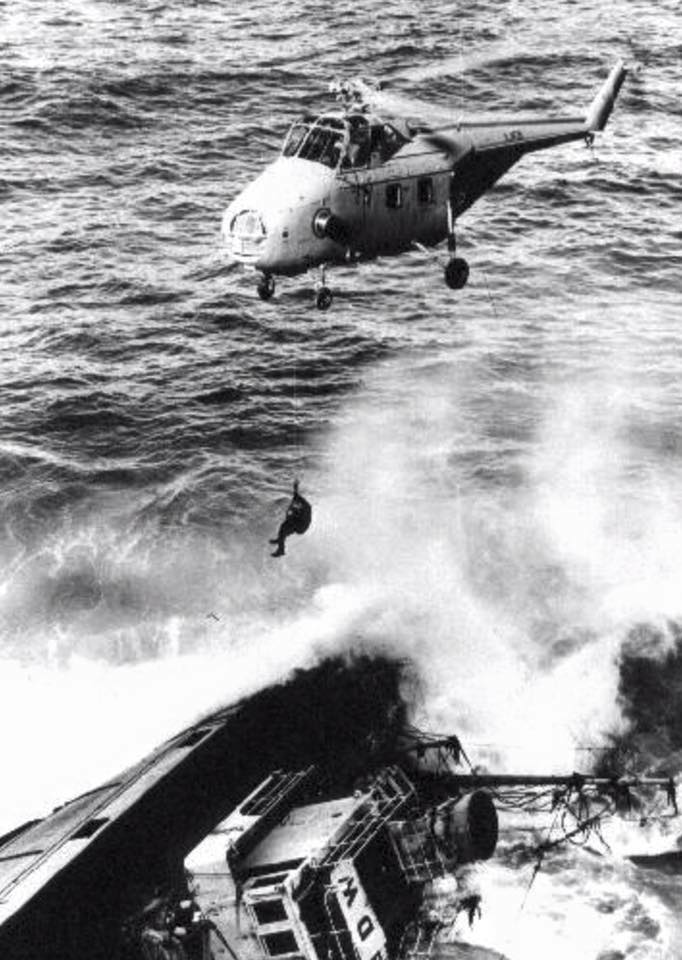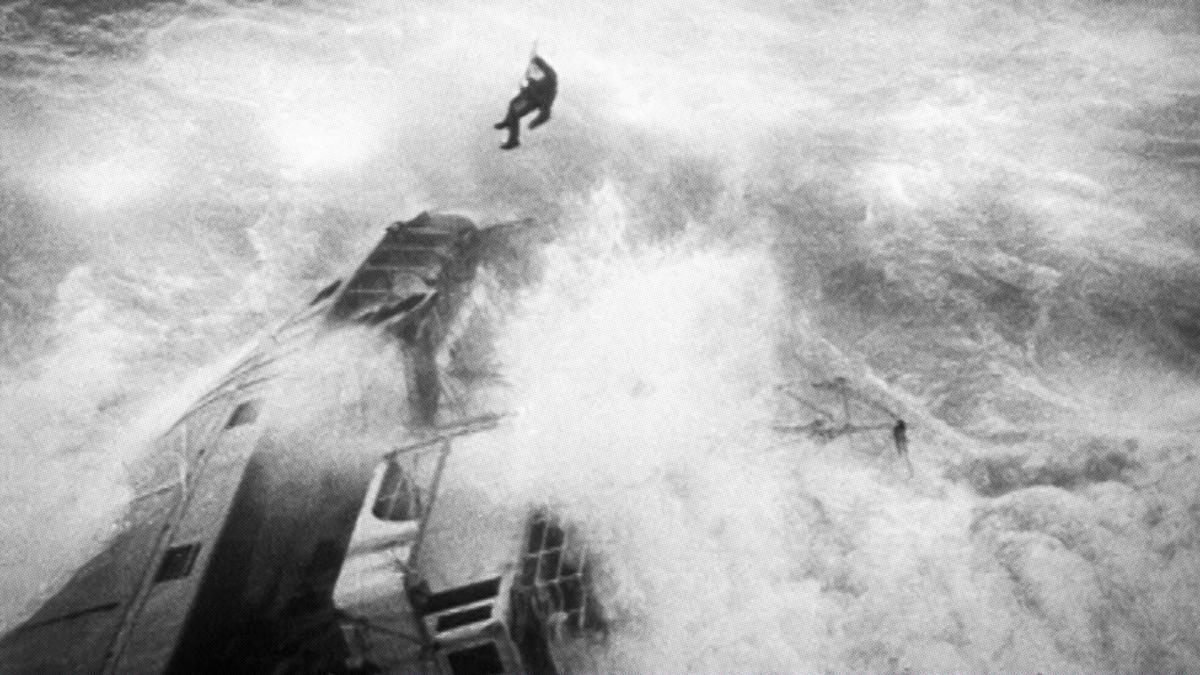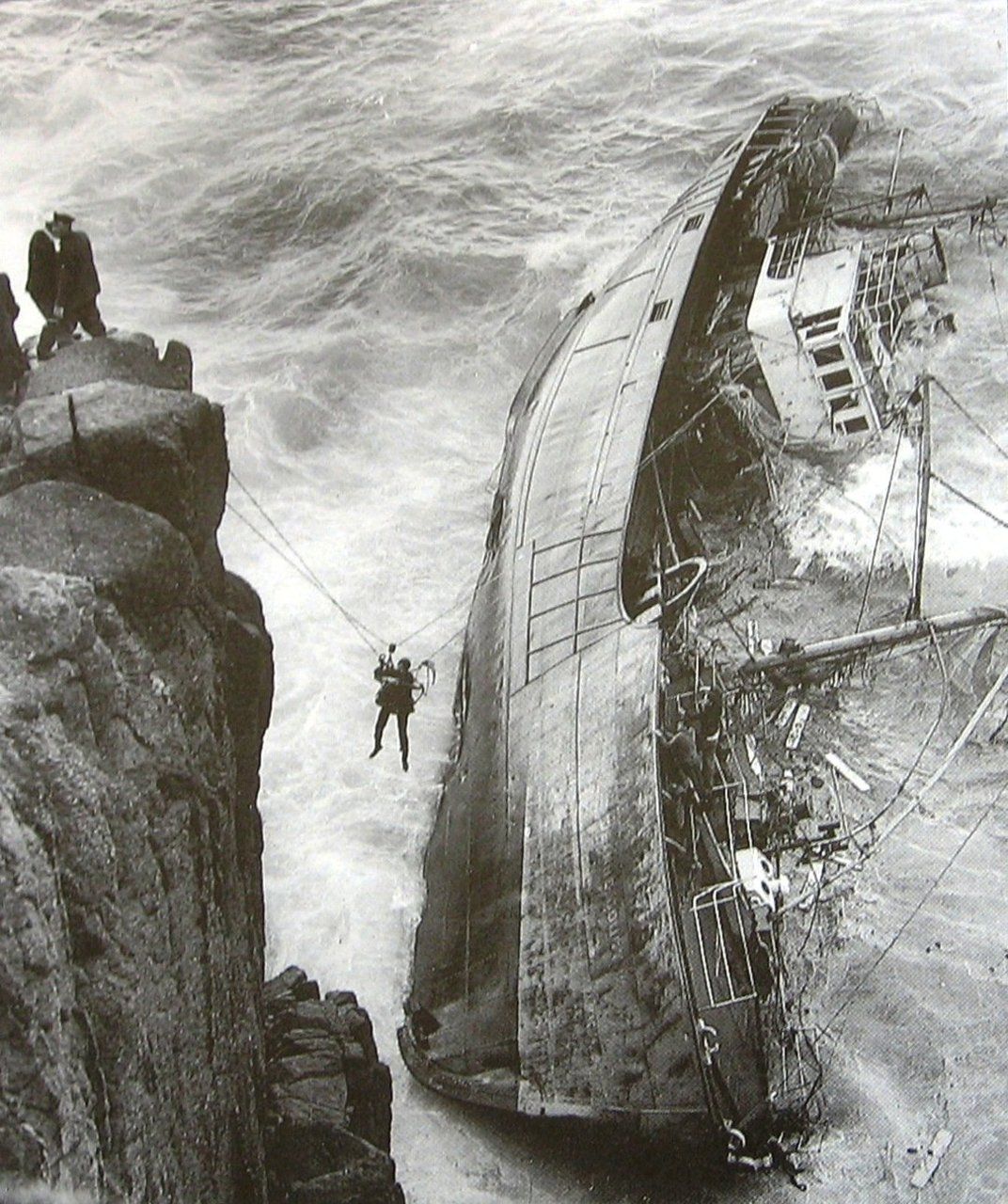 For his bravery during the rescue, Sergeant Smith was awarded the George Medal by Queen Elizabeth II. He was also awarded the Silver Medal of the Société des Hospitalers Sauveteurts Bretons.
The Président de la République française, Charles de Gaulle, conferred the honor of Chevalier du Mérite Maritime on Flight Lieutenant Canham, Flight Lieutenant Egginton and Sergeant Smith.
On 13 June 1964,  Flight Lieutenant John Trevor Egginton was awarded the Air Force Cross.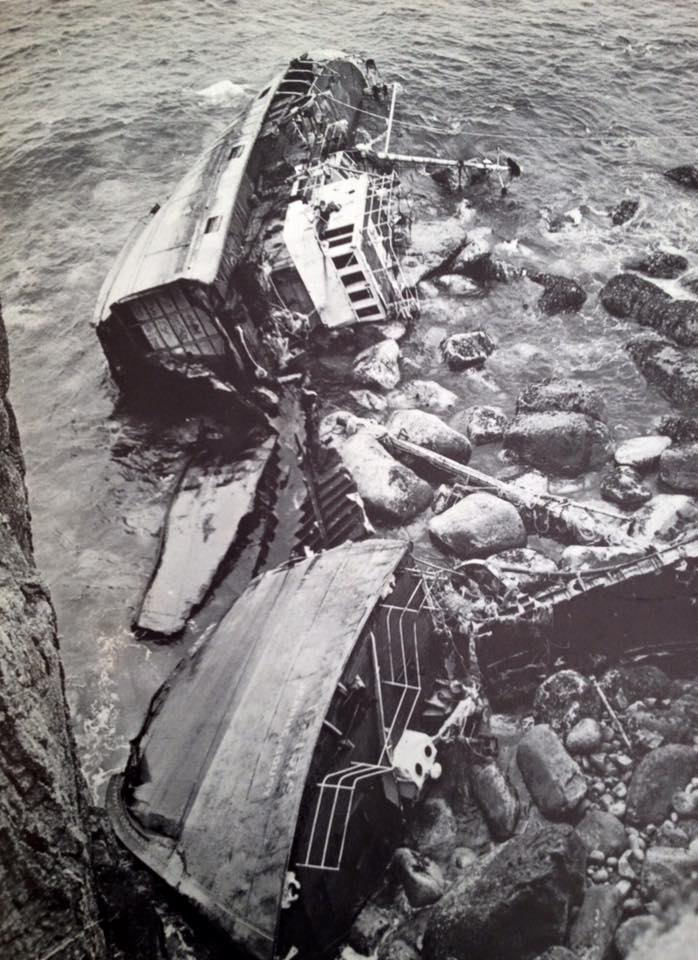 The Westland Whirlwind was a license-built variant of the Sikorsky S-55. The HAR.10 was a dedicated search-and-rescue helicopter, powered by a 1,050 shaft horsepower de Havilland Engine Co., Ltd., Gnome H.1000 (Mk.101). The engine was based on the General Electric T58-G-6 turboshaft.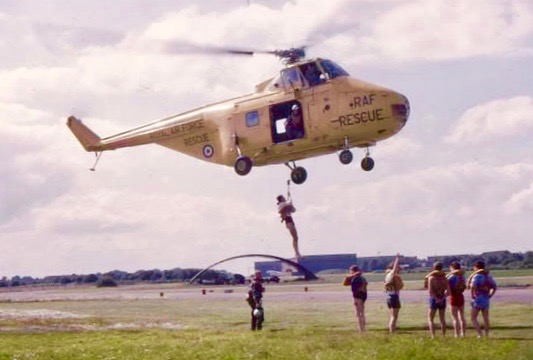 © 2018, Bryan R. Swopes