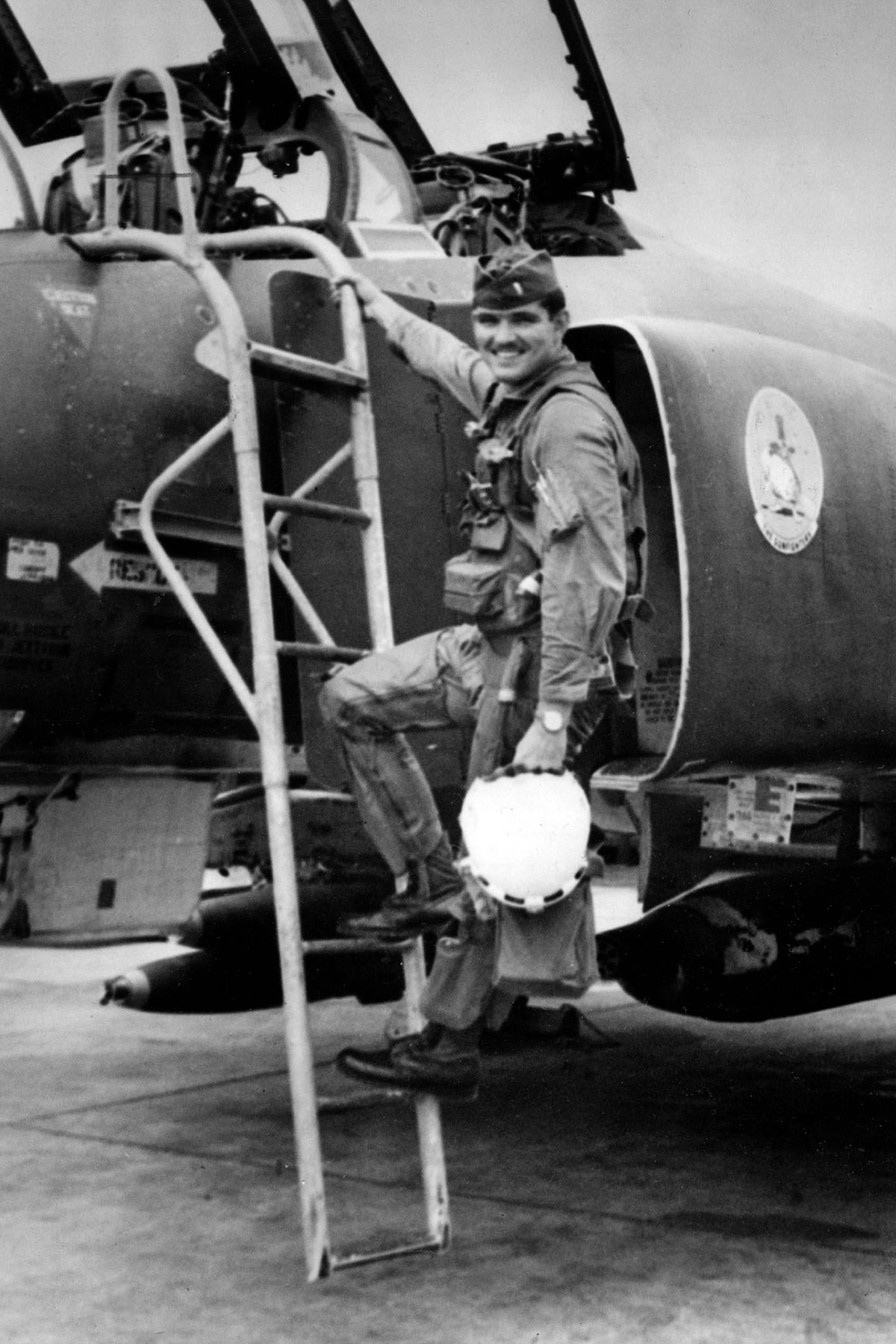 9 November 1967: First Lieutenant Lance Peter Sijan, United States Air Force, was assigned as the Weapons System Officer of AWOL 01, a McDonnell F-4C-23-MC Phantom II, serial number 64-0751. The aircraft commander was Lieutenant Colonel John William Armstrong (USMA '49), commanding officer of the 480th Tactical Fighter Squadron.
AWOL 01 was the lead ship of a two-aircraft strike against the Ho Chi Minh Trail where it crossed a small river at Ban Loboy, Laos. The flight departed Da Nang Air Base at 2000 hours. At 2045 hours, AWOL 01 was making a second low pass over the target when it was enveloped in a ball of fire. The Phantom entered a steep climb, reaching approximately 10,000 feet (3,048 meters), then nosed over and plunged straight into the ground. (Sources vary, stating that 64-0751 had been hit by ground fire, a surface-to-air-missile, or that its bombs had detonated prematurely immediately after release.)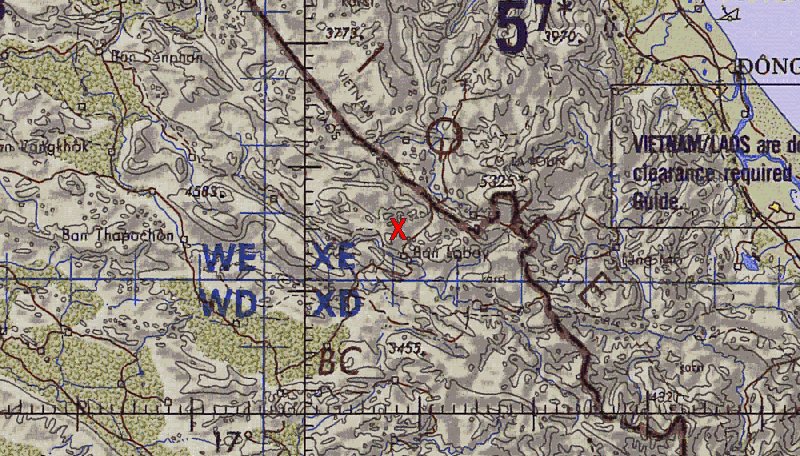 Lieutenant Sijan was able to eject. It is not known if Colonel Armstrong was able to escape the doomed fighter. He was not seen or heard from again.
Sijan was severely injured, suffering a fractured skull, a broken right wrist and injured hand, and a compound fracture of his left leg. For two days, he lapsed in and out of consciousness. Then on 11 November, he was able to make radio contact with fighters overhead.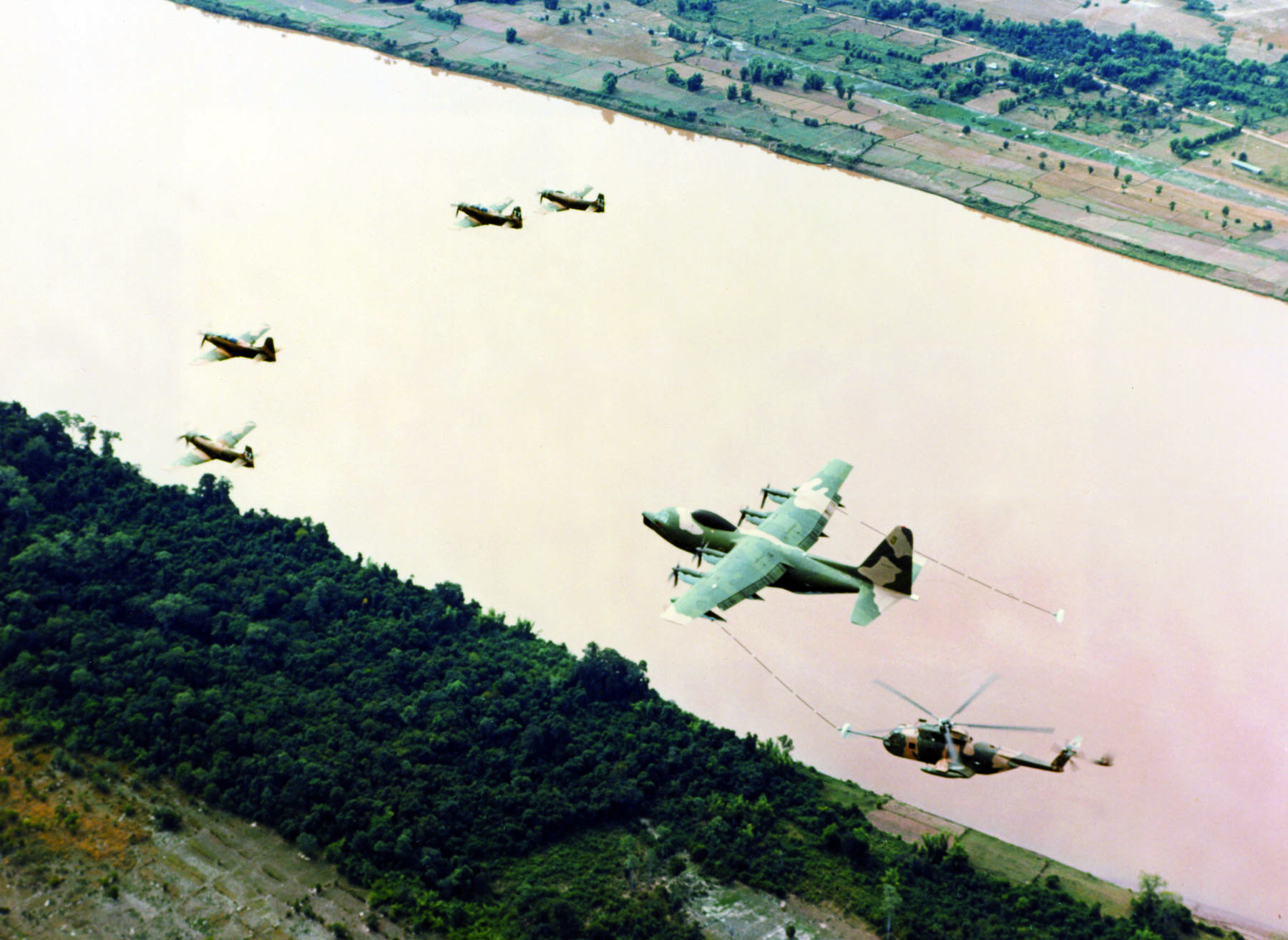 A rescue operation was mounted, eventually involving more than 100 aircraft. Nine aircraft were damaged by enemy ground fire, and another, a Douglas A-1 Skyrader, was shot down. (It's pilot was rescued.) An Air Force rescue helicopter, a Sikorsky HH-3E Jolly Green Giant, call sign JOLLY GREEN 15, was in radio contact with Sijan and located his approximate position. Sijan reported that he the helicopter in sight and requested that they hold their position and lower the jungle penetrator. Sijan said that he would crawl to it, and specifically said that they should not insert a pararescueman because enemy soldiers were in the immediate area. The helicopter held the hover over the triple canopy jungle for 33 minutes but never saw the injured pilot. He was not heard from again. Eventually, the rescue operation was called off.
Lance Sijan moved through the jungle by crawling. He was able to evade capture for six weeks before, unconscious, he was found by North Vietnamese soldiers. Taken to a camp near the Ban Karai Pass,
Sijan waited until a single soldier was left to guard him. He lured the guard close, then overcame him and rendered him unconscious with a left-handed chop to the base of the skull. He tied the guard's shirt around his swollen leg, took his carbine, and crawled into the jungle.
     He was recaptured within half a day.
—"The Courage of Lance Sijan," by John T. Correll, AIR FORCE Magazine, July 2004, Page 54
Sijan was eventually take to the Hỏa Lò Prison—the infamous Hanoi Hilton. He had never received medical treatment for his injuries. During his ordeal he lost more than 100 pounds (45 kilograms). He was subject to interrogation, torture and isolation. He was very ill and by mid-January was suffering from pneumonia. His captors removed him from his cell on 18 January 1968. He was not seen by his fellow prisoners of war after that date. It was reported that he died on 22 January 1968. Lance Peter Sijan was just 25 years old.
          The President of the United States of America, authorized by Act of Congress, March 3, 1863, has awarded in the name of The Congress, the MEDAL OF HONOR posthumously to
CAPTAIN LANCE P. SIJAN
UNITED STATES AIR FORCE
for conspicuous gallantry and intrepidity in action at the risk of his life above and beyond the call of duty:
          While on a flight over North Vietnam on 9 November 1967, Captain Sijan ejected from his disabled aircraft and successfully evaded capture for more than six weeks. During this time, he was seriously injured and suffered from shock and extreme weight loss due to lack of food. After being captured by North Vietnamese soldiers, Captain Sijan was taken to a holding point for subsequent transfer to a Prisoner of War camp. In his emaciated and crippled condition, he overpowered one of his guards and crawled into the jungle, only to be recaptured after several hours. He was then transferred to another prison camp where he was kept in solitary confinement and interrogated at length. During interrogation, he was severely tortured; however, he did not divulge any information to his captors. Captain Sijan lapsed into delirium and was placed in the care of another prisoner. During his intermittent periods of consciousness until his death, he never complained of his physical condition, and on several occasions, spoke of future escape attempts. Captain Sijan's extraordinary heroism and intrepidity above and beyond the call of duty at the cost of his life are in keeping with the highest traditions of the United States Air Force and reflect great credit upon himself and the Armed Forces of the United States.
/s/ Gerald R. Ford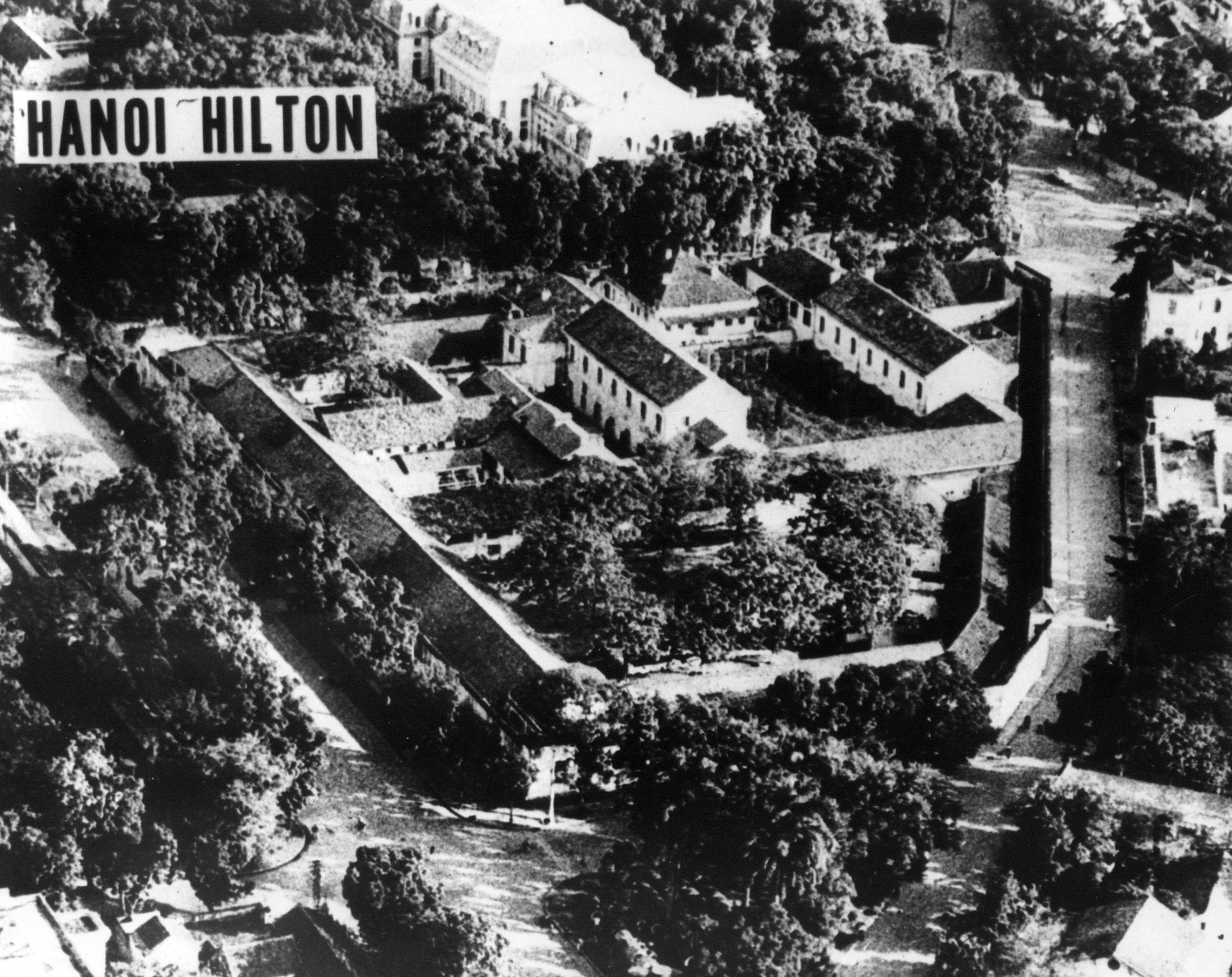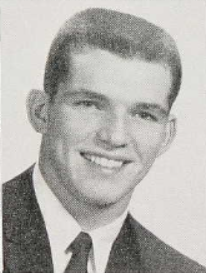 Lance Peter Sijan was born 13 April 1942 at Milwaukee, Wisconsin. He was the first of three children of Sylvester Sijan and Jane A. Attridge Sijan. Lance attended Bay View High School in Milwaukee. He was interested in science and art. He played on the varsity basketball, football, swimming and track teams, and was a member of the science club, foreign language and art clubs. Sijan was chosen to speak at the school's graduation ceremony.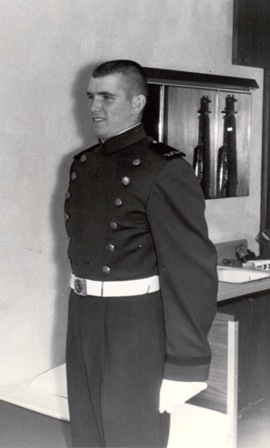 After finishing high school, Sijan enlisted in the United States Air Force as an Airman, 3rd Class. To improve his education, Airman Sijan was sent to the Naval Academy Preparatory School at Newport, Rhode Island. Completing the one-year course, now-Airman 2nd Class Sijan was appointed as a cadet at the United States Air Force Academy, Colorado Springs, Colorado.
Sports, academics
While on summer leave from the Academy, on 27 July 1964, Sijan and his younger brother, Marc F. Sijan, were sailing on Lake Weyauwega, Wisonsin, when a gust of wind capsized their boat. Thrown into the water, they unsuccessfully attempted to right the small craft, They were eventually rescued by a motorboat driven by their father.
Local automobile dealerships in Colorado Springs offered special pricing on new cars to Air Force Academy cadets. The Chevrolet Corvette was a popular choice. For his first class (senior) year, Sijan ordered a 1965 Corvette roadster. The car was painted Roman Red and had a white interior. It was powered by a 326.726-cubic-inch (5.354 liter) L75 small block V-8 engine rated at 300 horsepower, with a 4-speed transmission. He picked the car up at the Corvette assembly plant in St. Louis, Missouri.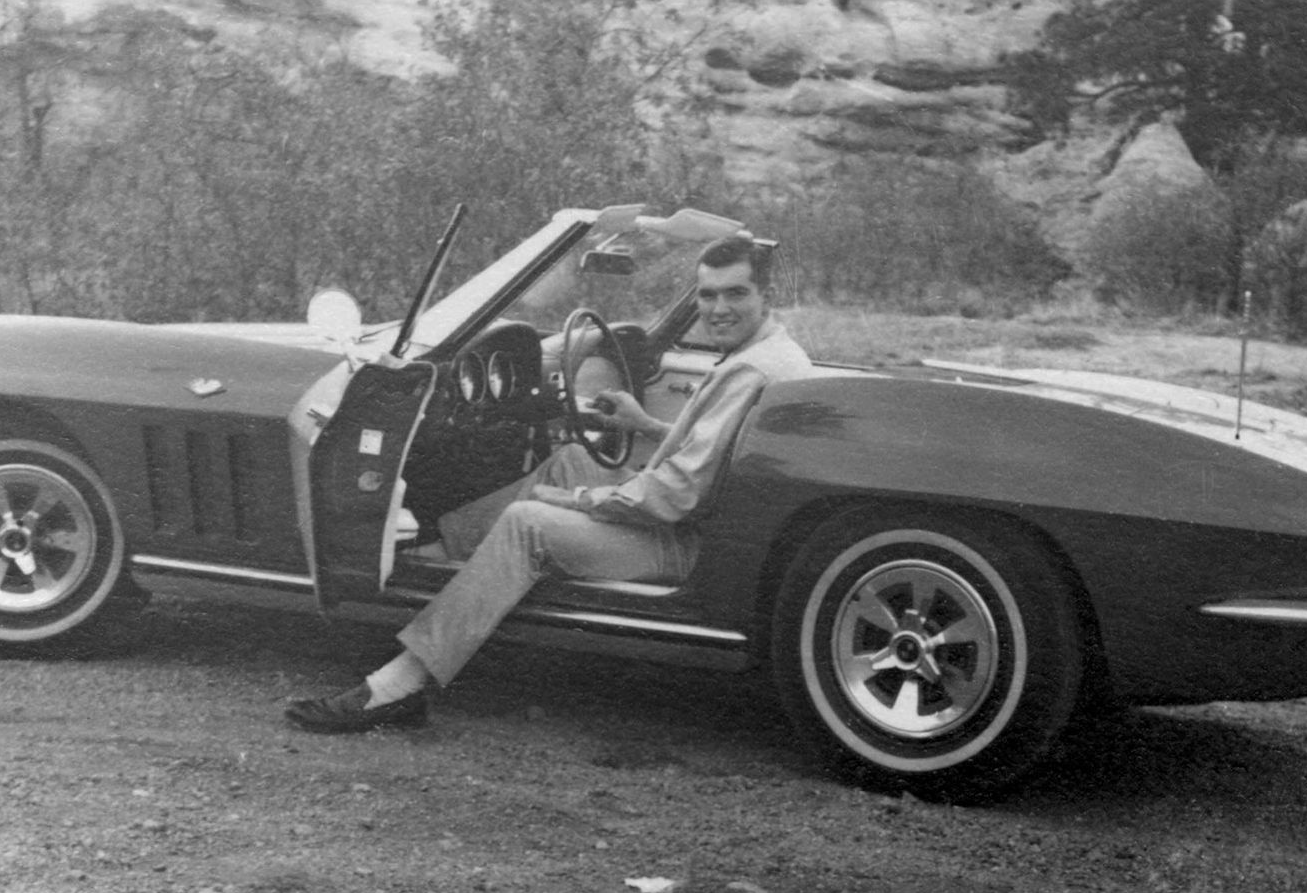 Cadet 1st Class Sijan graduated from the Air Force Academy with a bachelor of science degree and was commissioned a Second Lieutenant, United States Air Force, 9 June 1965.
Lieutenant Sijan was sent to Laredo Air Force Base, Texas, for undergraduate pilot training. Awarded his pilot's wings in November 1966, Sijan was next assigned to the 431st Tactical Fighter Squadron at George Air Force Base in California, for Combat Crew Training and transition to the F-4C and F-4D Phantom II. In July 1967, he was transferred to the 480th Tactical Fighter Squadron, 366th Tactical Fighter Wind ("Gunfighters) based at DaNang, Republic of Vietnam.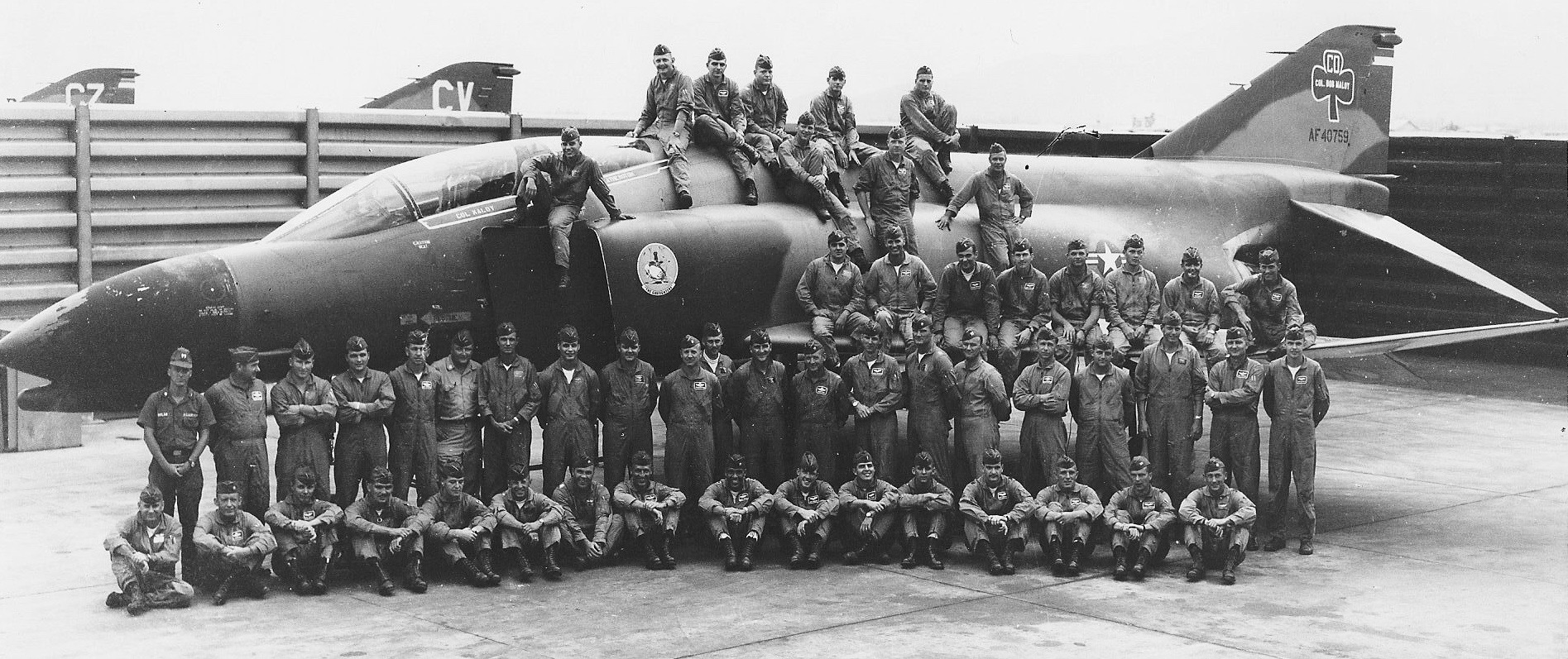 For his actions in combat 22 August 1967, Lieutenant Sijan was awarded the DIstinguished Flying Cross. His citation reads: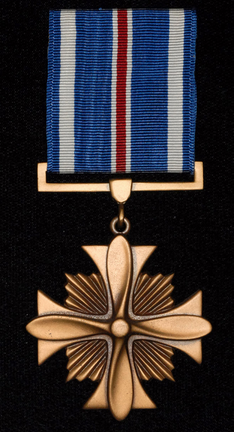 The President of the United States of America, authorized by Act of Congress, July 2, 1926, takes pleasure in presenting the Distinguished Flying Cross to First Lieutenant Lance Peter Sijan (AFSN: AF-16419378/F-80654/3537K), United States Air Force, for extraordinary achievement while participating in aerial flight as the Pilot of an F-4C "Phantom II" tactical jet fighter over North Vietnam on 22 August 1967. On that date, Lieutenant Sijan voluntarily risked his life in striking a heavily defended storage area. Despite heavy ground fire, he participated in multiple passes to deliver flares and ordnance directly on the target. Undaunted by darkness, treacherous terrain, marginal weather, and determined defenses, Lieutenant Sijan dealt a telling blow to the hostile forces by denying them vital war material and petroleum products. The professional competence, aerial skill, and devotion to duty displayed by Lieutenant Sijan reflect great credit upon himself and the United States Air Force.
Outside of the Hanoi Hilton, nothing was known of Lieutenant Sijan. He had not been heard from since 11 November 1967. Classified as Missing in Action (MIA), Sijan was promoted to the rank of Captain, U.S. Air Force, 13 June 1968.
Captain Sijan's remains returned to the United States on 13 March 1974. Once positively identified, on 23 April 1974, his status was changed to Killed in Action (KIA).
In a ceremony at The White House, 4 March 1976, Gerald R. Ford, 38th President of the United States of America, presented the Medal of Honor to Sijan's parents.
Captain Lance Peter Sijan is the only graduate of the United States Air Force Academy to have been awarded the Medal of Honor.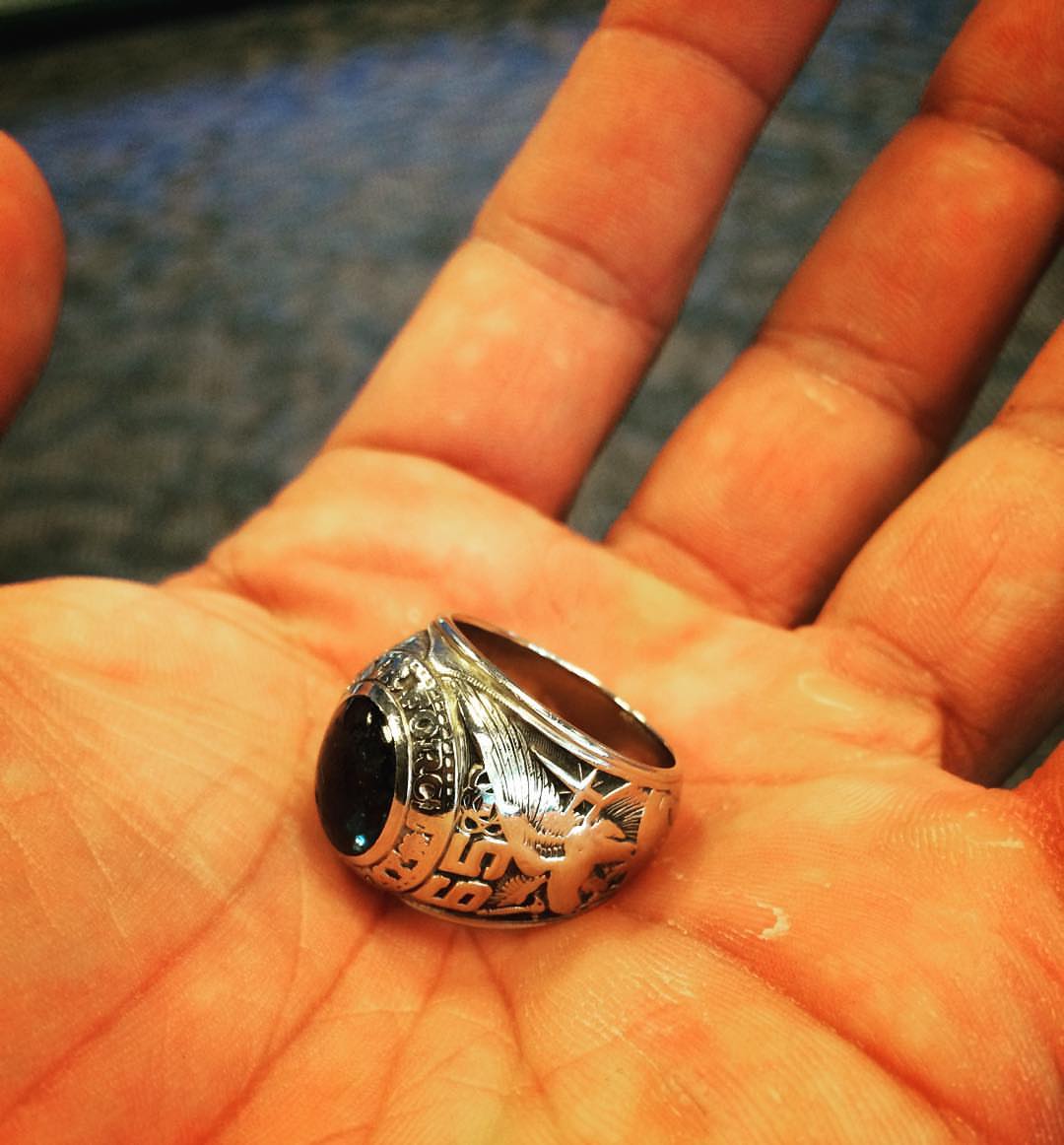 © 2019, Bryan R. Swopes