During January 1954, a North American Aviation F-86A-1-NA Sabre, 47-609 (NAA s/n 151-38433) was tested in the National Advisory Committee for Aeronautics (NACA) Ames Aeronautical Laboratory Full Scale Wind Tunnel at Moffett Field, California.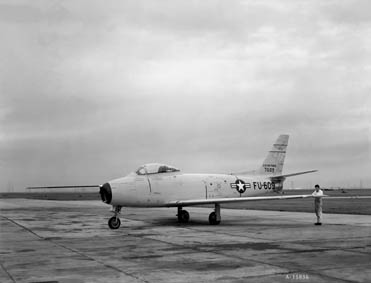 47-609 had made its first flight 31 July 1948. It was retained by North American for testing. It was redesignated EF-86 A, 3 March 1949.
On 10 April 1950, 47-609 was assigned to the NACA Ames Aeronautical Laboratory. designated NACA 135. The airplane was used for evaluation of flying qualities, stability and control, and performance. The Sabre was also used as a variable-stability test bed. It remained with NACA until 15 March 1956.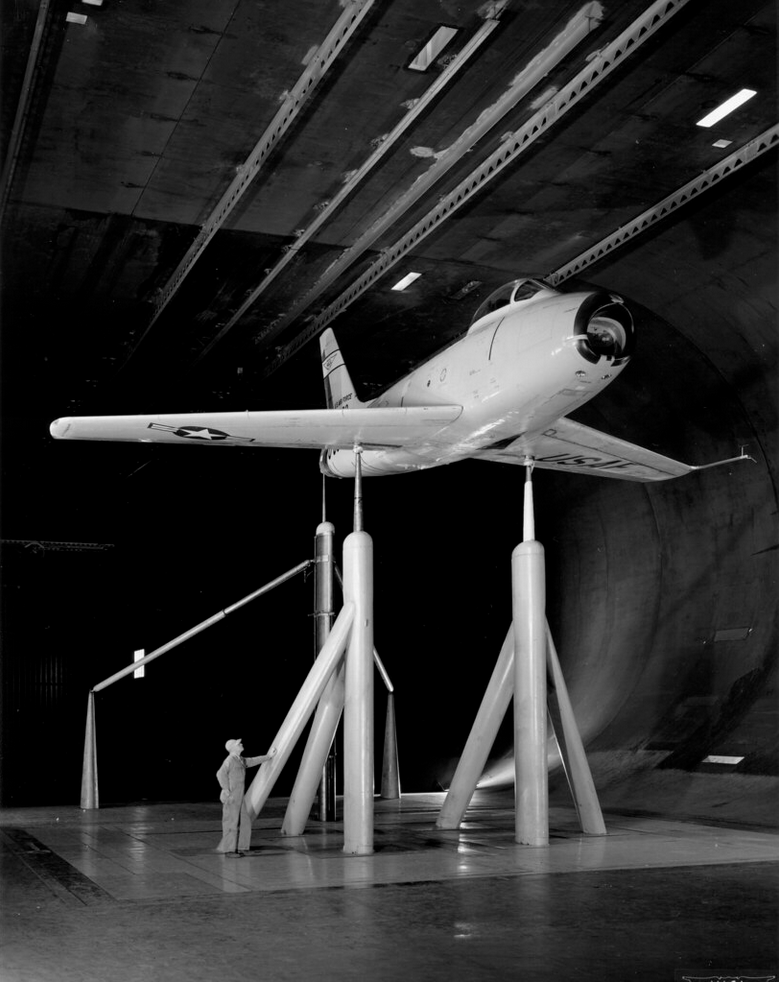 © 2023, Bryan R. Swopes