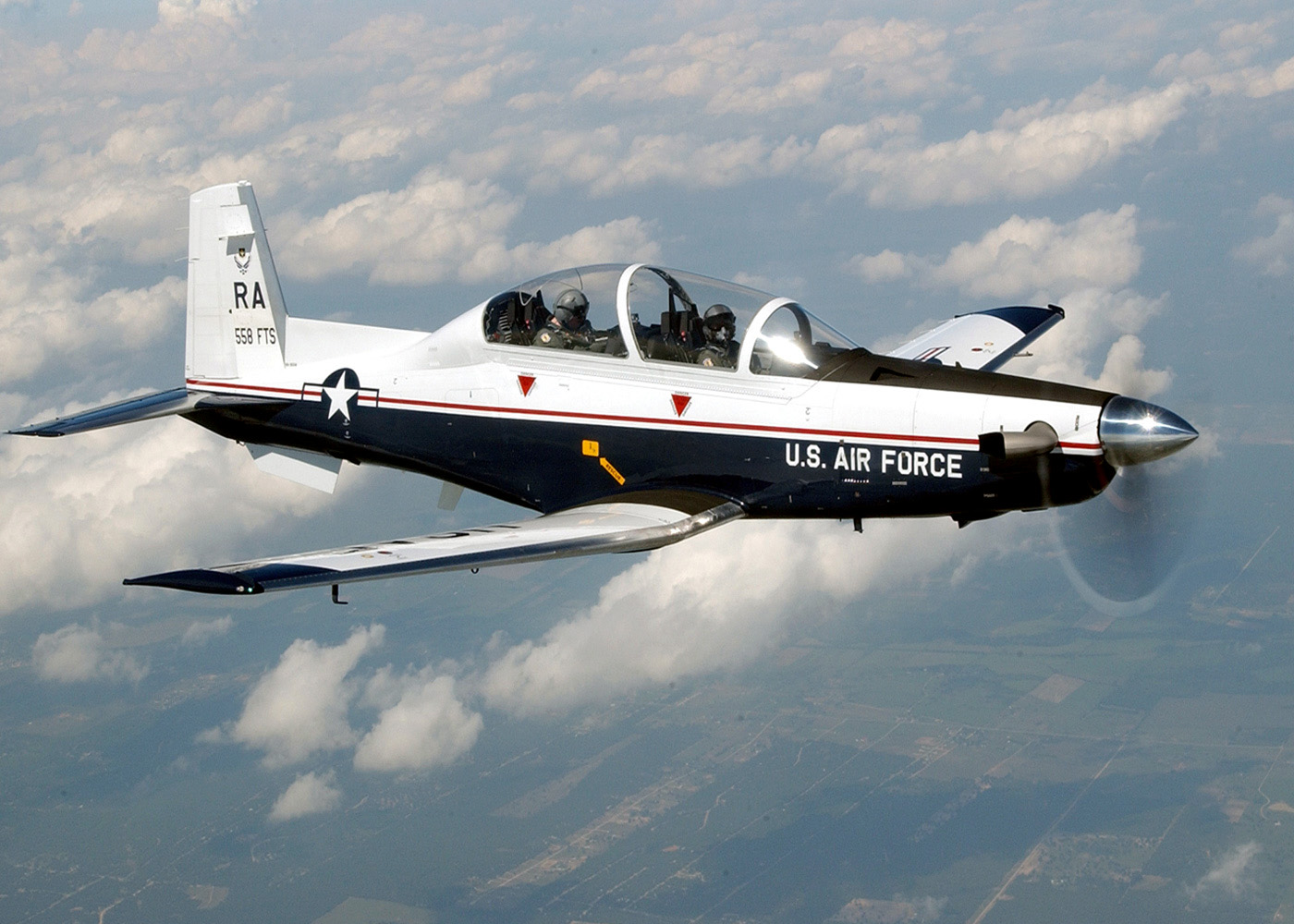 23 May 2000: The United States Air Force received its first Beechcraft T-6A Texan II primary trainer at Randolph Air Force Base, San Antonio Texas. It is  a militarized version of the Pilatus PC-9. The cockpit has a full digital "glass cockpit" instrument panel and is equipped with ejection seats for the student and instructor.
The Texan II is named after the World War II-era North American Aviation AT-6 Texan, which was the advanced trainer used by the United States military from 1940 to 1955. The T-6A is used as a primary trainer by both the U.S. Air Force and the U.S. Navy.
The Texan II is a two-place, single engine low-wing monoplane with retractable tricycle landing gear. It is 33 feet, 4 inches (10.160 meters) long with a wingspan of 33 feet, 5 inches (10.185 meters) and height of 10 feet, 8 inches (3.251 meters). It has an empty weight of 4,707 pounds (2,135 kilograms), gross weight of 6,300 pounds (2,858 kilograms) and maximum takeoff weight of 6,500 pounds (2,948 kilograms).

The airplane is powered by a Pratt & Whitney Canada PT6A-68 turboprop engine which produces 1,100 shaft horsepower and drives a 4-bladed Hartzell propeller.
The Texan II has a cruise speed of 320 miles per hour (515 kilometers per hour), service ceiling of 31,000 feet (9,449 meters) and range of 1,036 miles (1,667 kilometers).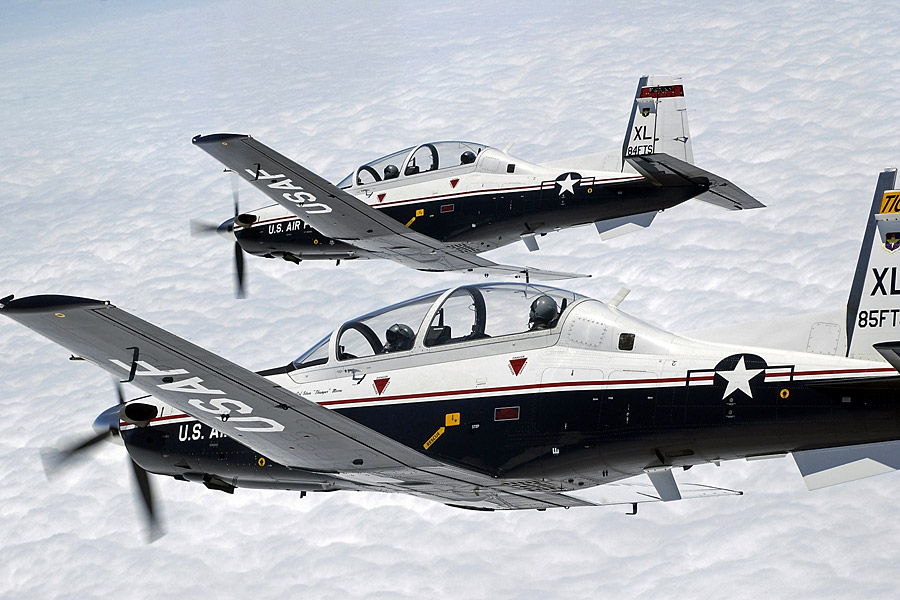 © 2017, Bryan R. Swopes