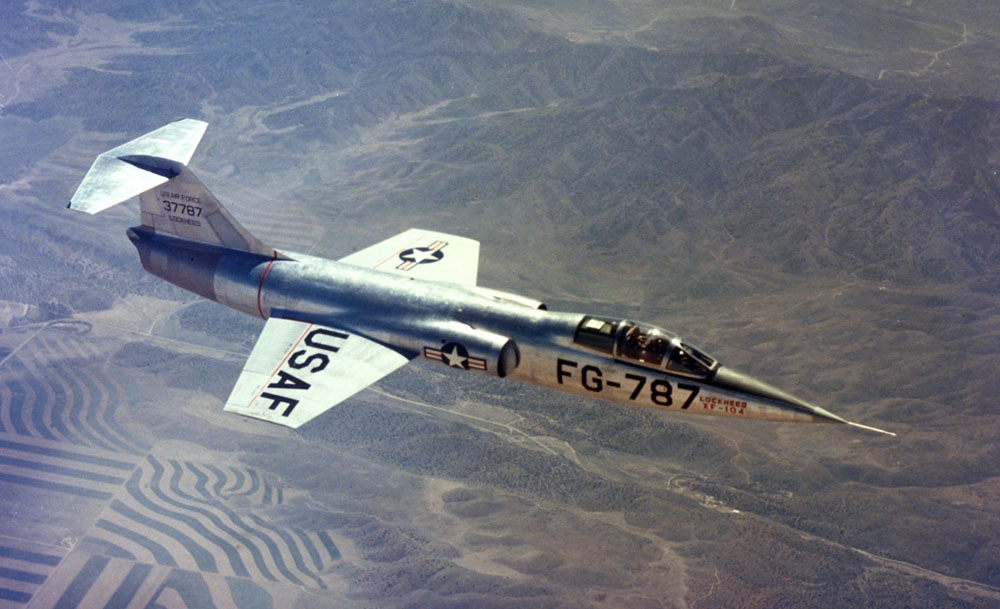 5 October 1954: Chief Engineering Test Pilot Tony LeVier made the first flight in the second prototype Lockheed XF-104 Starfighter, 53-7787, at Edwards Air Force Base in the high desert of southern California. This was the armament test aircraft and was equipped with a General Electric T171 Vulcan 20mm Gatling gun. This six-barreled gun was capable of firing at a rate of 6,000 rounds per minute.
The XF-104 was 49 feet, 2 inches (14.986 meters) long with a wingspan of 21 feet, 11 inches (6.680 meters) and overall height of 13 feet, 6 inches (4.115 meters). The prototypes had an empty weight of 11,500 pounds (5,216 kilograms) and maximum takeoff weight of 15,700 pounds (7,121 kilograms).
While the first prototype, 53-7776, was equipped with a Buick J65-B-3 turbojet engine, the second used a Wright Aeronautical Division J65-W-6 with afterburner. Both were improved derivatives of the Armstrong Siddely Sa.6 Sapphire, built under license. The J65 was a single-shaft axial-flow turbojet with a 13-stage compressor and 2-stage turbine. The J65-B-3 was rated at 7,330 pounds of thrust, and the J65-W-6, rated at 7,800 pounds (34.70 kilonewtons), and 10,500 pounds (46.71 kilonewtons) with afterburner.
The XF-104 had a maximum speed of 1,324 miles per hour (2,131 kilometers per hour), a range of 800 miles (1,287 kilometers) and a service ceiling of 50,500 feet (15,392 meters).
53-7787 was lost 19 April 1955 when it suffered explosive decompression at 47,000 feet (14,326 meters) during a test of the T171 Vulcan gun system. The lower escape hatch had come loose due to an inadequate latching mechanism. Lockheed test pilot Herman R. ("Fish") Salmon was unable to find a suitable landing area and ejected at 250 knots (288 miles per hour/463 kilometers per hour) and 15,000 feet (4,572 meters). The XF-104 crashed 72 miles (117 kilometers) east-northeast of Edwards Air Force Base. Salmon was found two hours later, uninjured, about 2 miles (3.2 kilometers) from the crash site.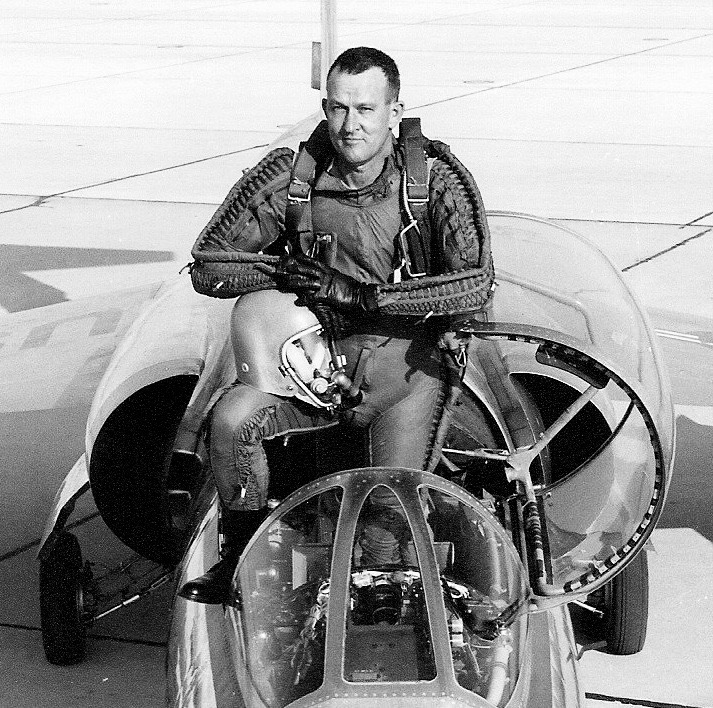 The YF-104A pre-production aircraft and subsequent F-104A production aircraft had many improvements over the two XF-104 prototypes. The fuselage was lengthened 5 feet, 6 inches (1.68 meters). The J65 engine was replaced with a more powerful General Electric J79-GE-3 turbojet. There were fixed inlet cones added to control airflow into the engines. A ventral fin was added to improve stability.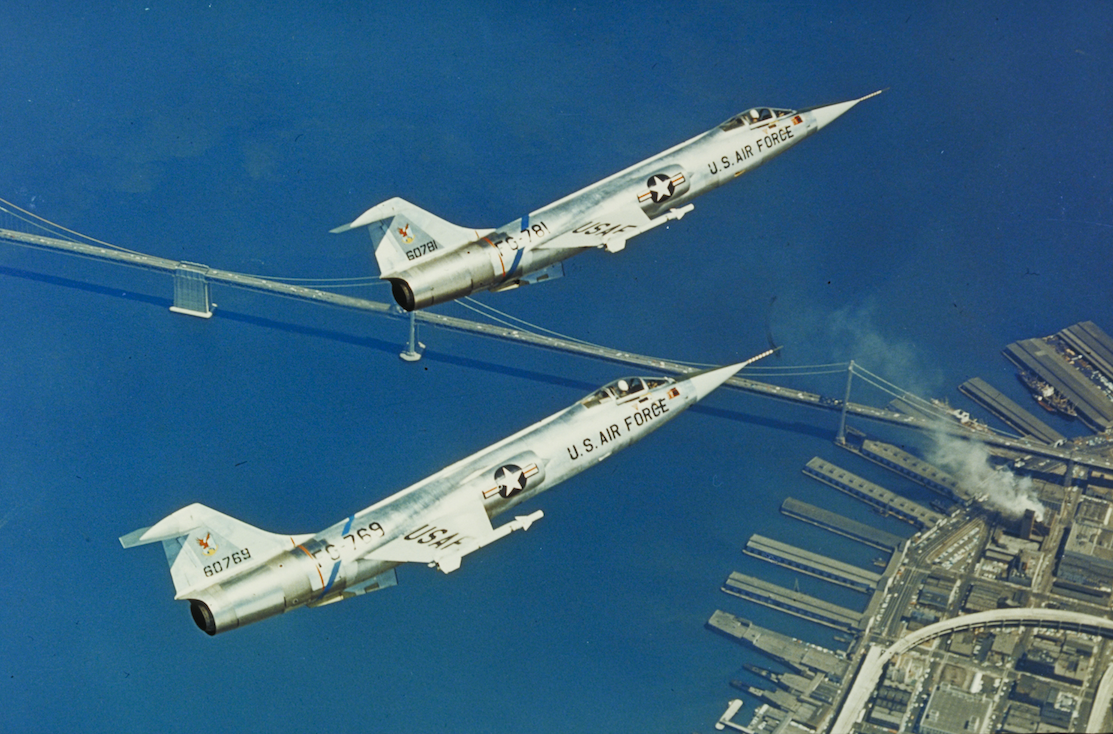 © 2019, Bryan R. Swopes