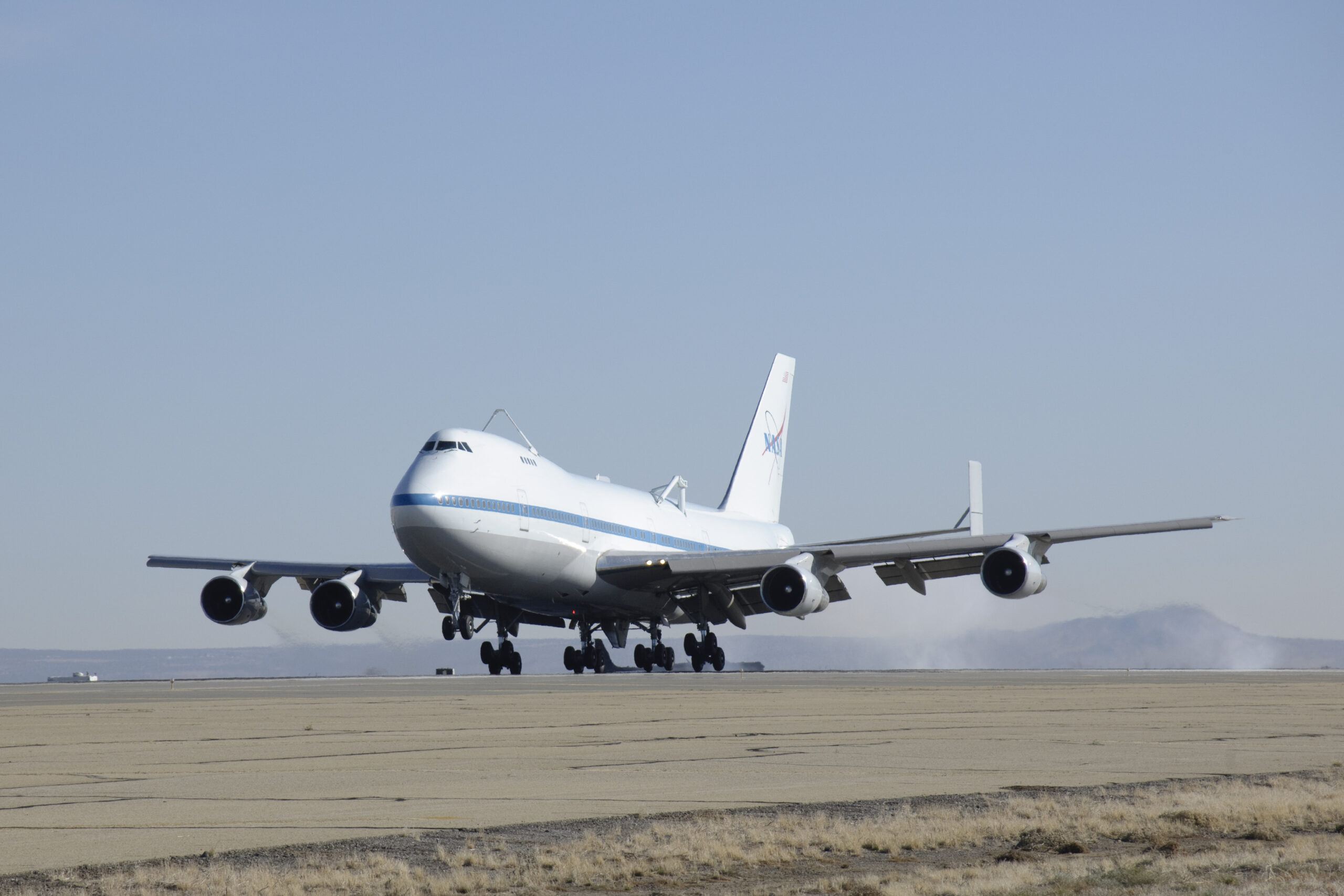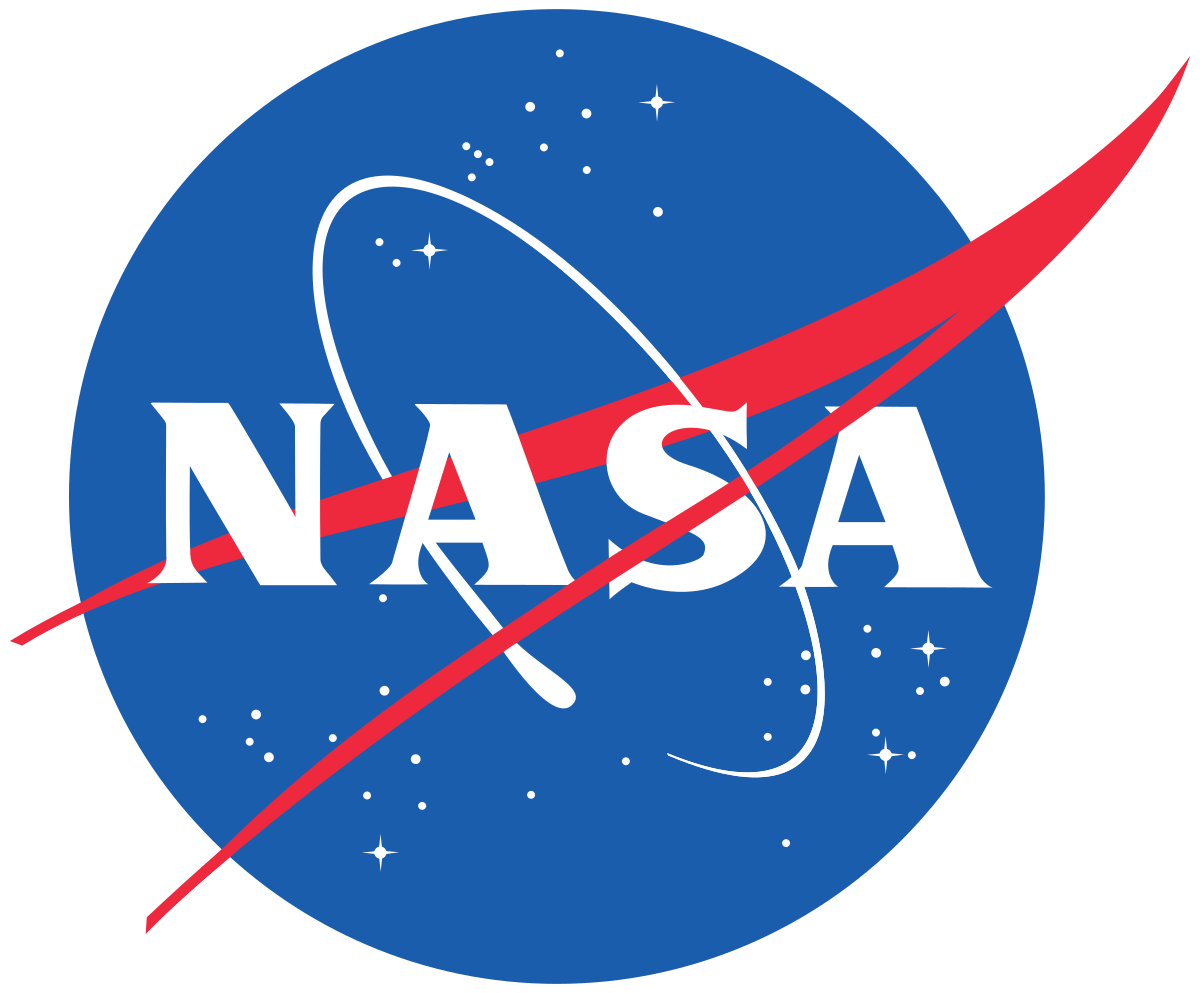 8 February 2012: End of an era. NASA 911, the Boeing 747-146 that has been used as a space shuttle carrier, made its last flight on Wednesday, 8 February 2012, a 20-minute hop from Edwards Air Force Base to Palmdale Plant 42. In 38 years, this airplane accumulated 33,004.1 flight hours, which is relatively low time for an airliner. It will be cannibalized for parts to keep another NASA 747 flying.
NASA 911 (Boeing serial number 20781) made its first flight 31 August 1973, registered as JA8817, and flew in commercial service with Japan Air Lines for fifteen years. It was obtained by NASA in 1989 and turned over to Boeing for modification as the second Space Shuttle Carrier Aircraft.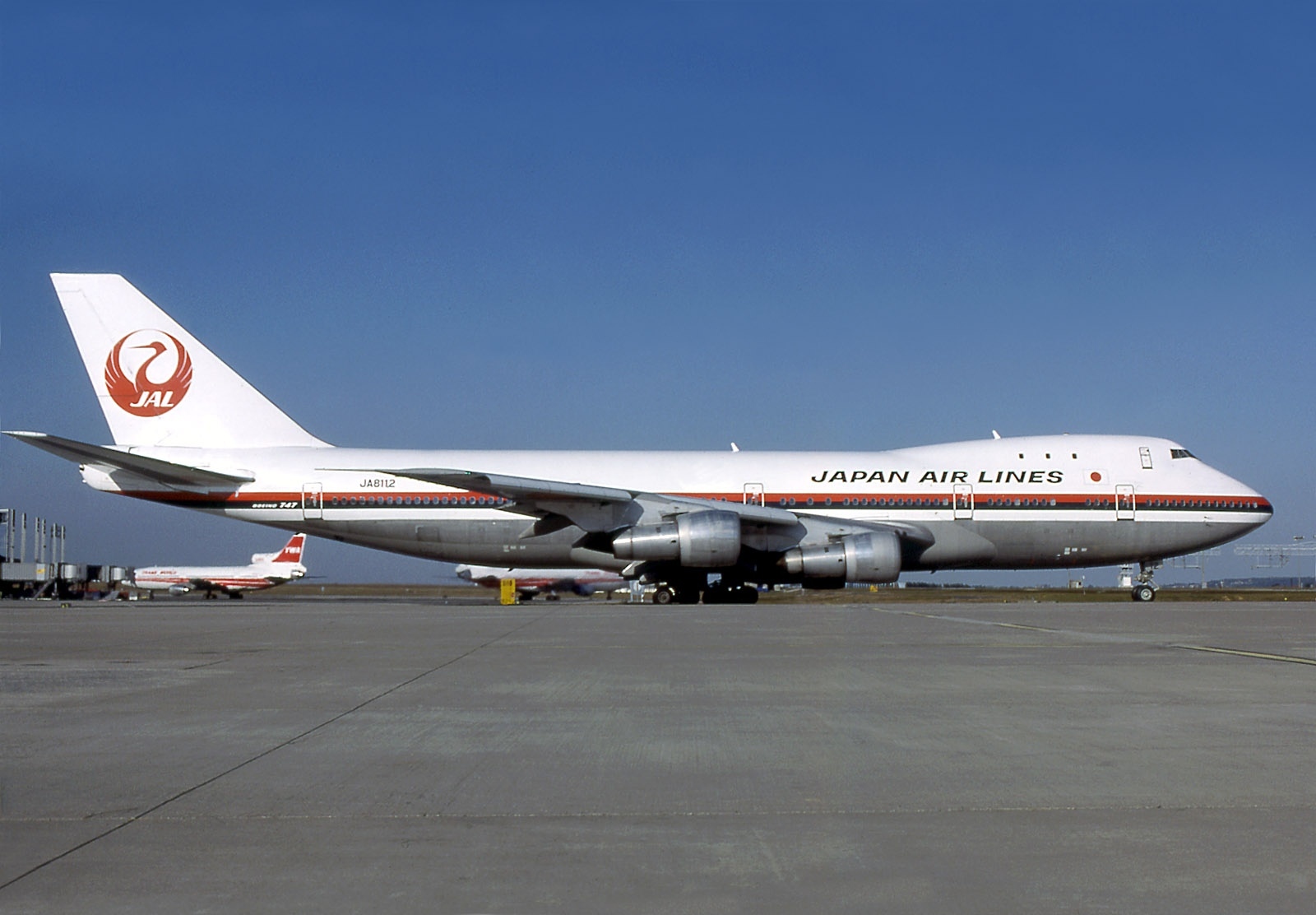 The 747-146 SR is a short-range, high-capacity airliner variant produced by Boeing for Japan Air Lines. It was strengthened to handle the additional takeoffs and landings of short-duration flights. Additional structural support was built into the fuselage, wings and landing gear, while the fuel capacity was reduced 20% from that of the standard 747-100. Seven were built between 1973 and 1975.
It is 231 feet, 10.2 inches (70.668 meters) long with a wingspan of 195 feet, 8 inches (59.639 meters) and overall height of 63 feet, 5 inches (19.329 meters). Its empty weight is 323,034 pounds (146,526 kilograms) and maximum takeoff weight 710,000 pounds (322,050 kilograms).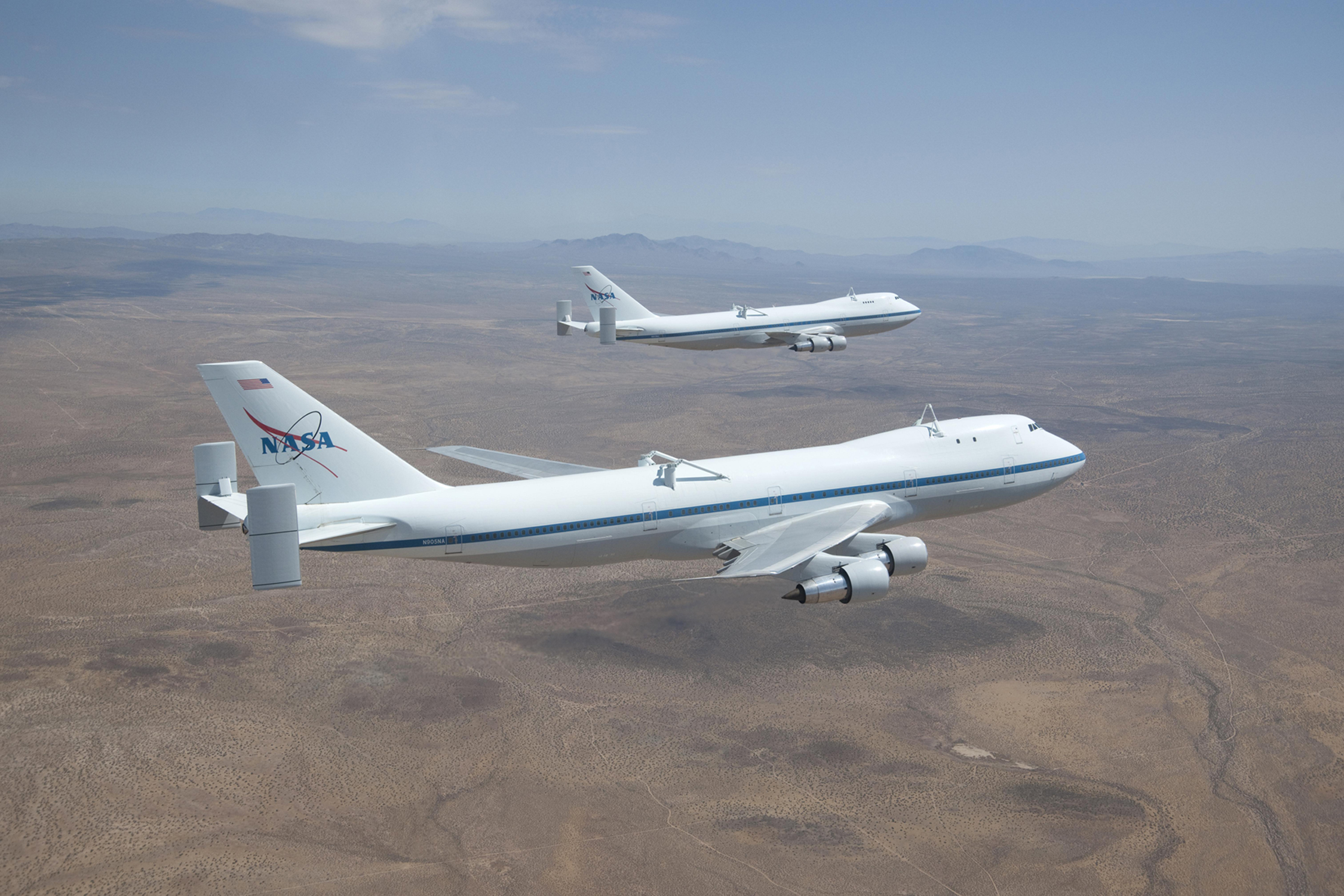 NASA 911 was equipped with more powerful JT9D-7J engines in place of the standard airplane's JT9D-7A engines. This increased thrust from 46,950 pounds to 50,000 pounds (222.41 kilonewtons) each. The JT9D-7J is a two-spool, axial-flow turbofan engine with a single stage fan section, 14-stage compressor section and 4-stage turbine. This engine has a maximum diameter of 7 feet, 11.6 inches (2.428 meters), is 12 feet, 10.2 inches (3.917 meters) long and weighs 8,850 pounds (4,014 kilograms).
While carrying a space shuttle, the SCA maximum speed is 0.6 Mach (432 miles per hour, or 695  kilometers per hour). The service ceiling is 15,000 feet (4,572 meters) and its range is 1,150 miles (1,850.75 kilometers).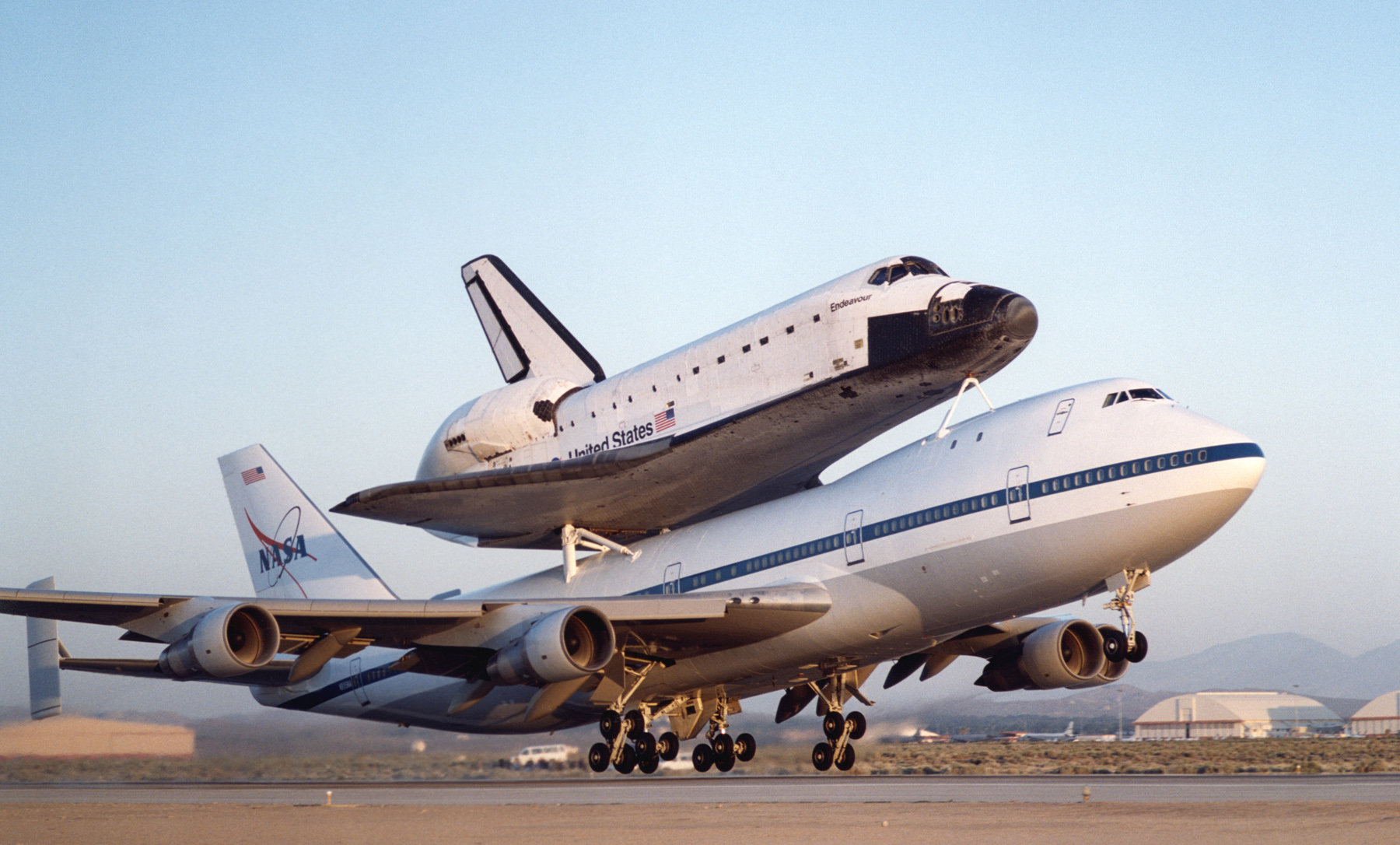 NASA 911 is on display at the Joe Davies Heritage Airpark, Palmdale, California.
© 2019, Bryan R. Swopes