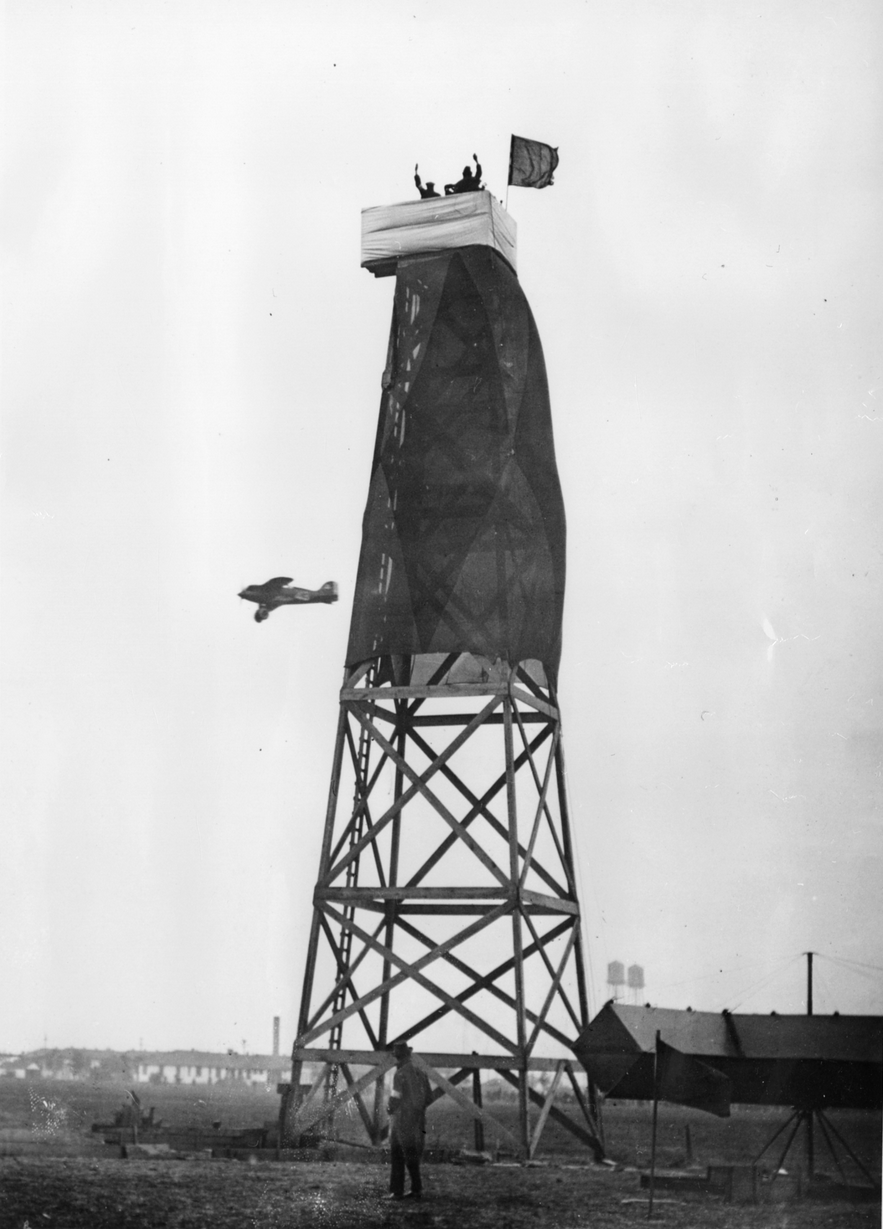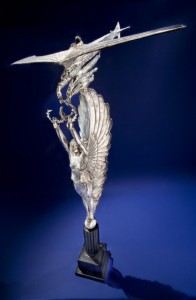 12 October 1925: At Mitchel Field, Long Island, New York, Lieutenant Cyrus Bettis, Air Service, United States Army, set a Fédération Aéronautique Internationale (FAI) World Record for Speed Over 100 kilometers (62.14 miles), flying a Curtiss R3C-1 racing plane, #43. His average speed was 401.28 kilometers per hour (249.34 miles per hour).¹ Lieutenant Bettis was awarded the Pulitzer Trophy.
Bettis also won the Mackay Trophy for 1925.
Cyrus Bettis had previously won the 1924 Mitchell Trophy Race, sponsored by Brigadier General Billy Mitchell in honor of his brother, John L. Mitchell, who was killed during World War I.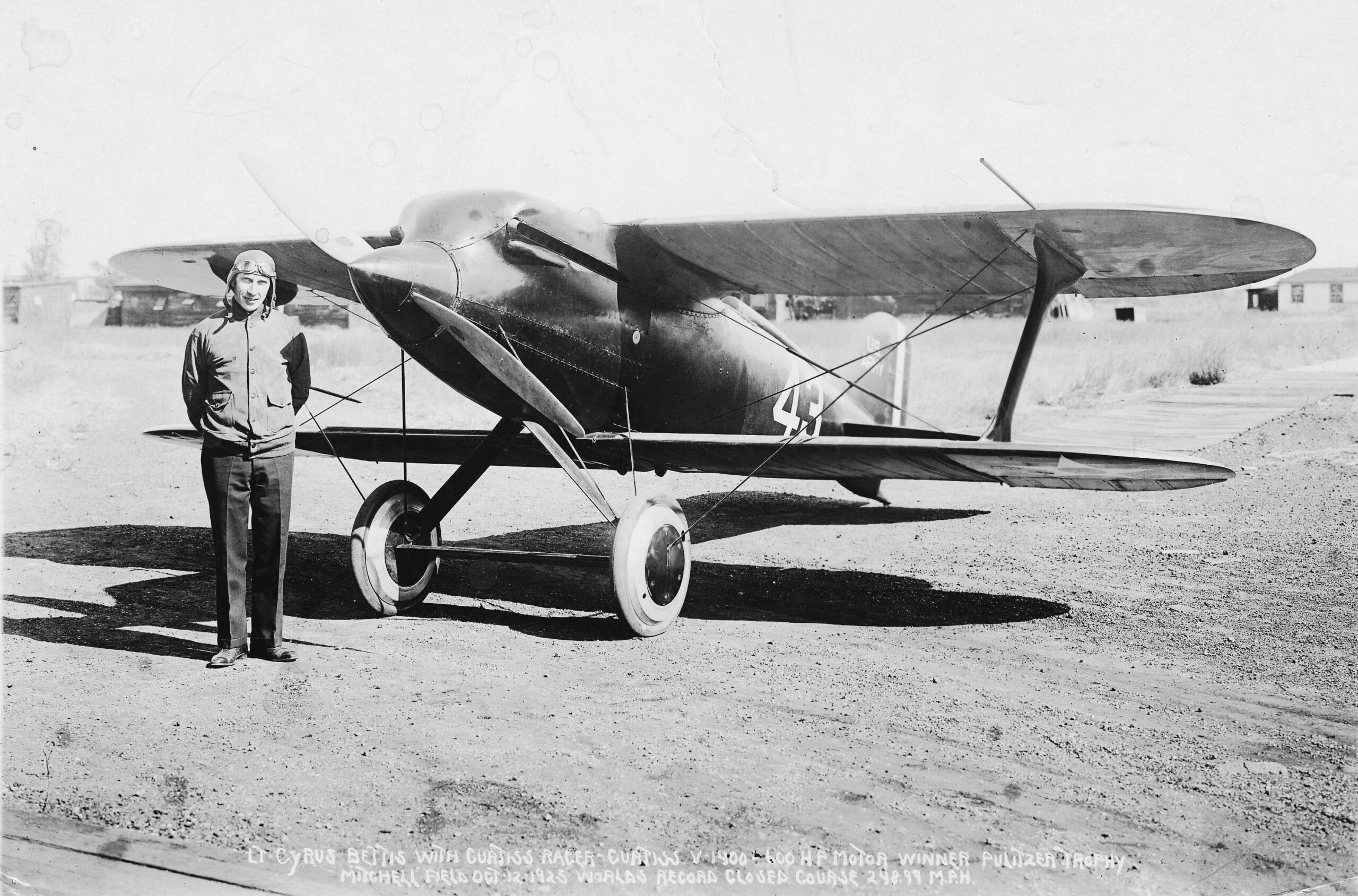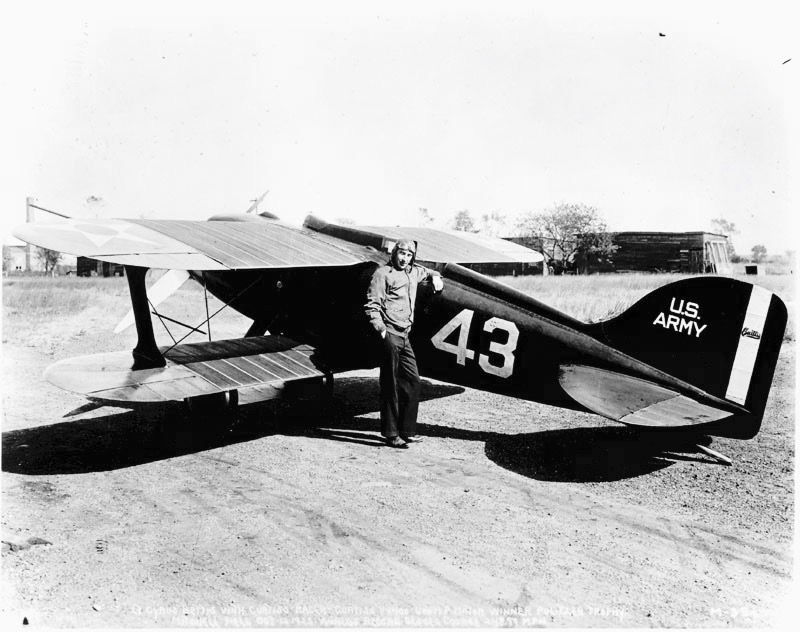 The Curtiss R3C-1 was a single-place, single-engine, single-bay  biplane built for especially for air racing.  Two were built for the United States Navy and one for the Army. (The Army aircraft is identified by a Navy Bureau of Aeronautics serial number ("Bu. No.") A-7054. It does not seem to have been assigned an Air Service serial number.) The airplane and its V-1400 engine were built by the Curtiss Aeroplane and Motor Company, which had been founded by Glenn Hammond Curtiss. It was converted to a seaplane configuration with two single-step pontoons, the R3C-2, for the Schneider Trophy Race, two weeks later, 25 October.
The R3C is 19 feet, 8½ inches (6.007 meters) long. The upper wing span is 22 feet (6.706 meters), with a chord of 4 feet, 8¼ inches (1.429 meters). The lower wing span is 20 feet (6.096 meters) with a chord of 3 feet, 3¾ inches (1.010 meters). The R3C-1 had an empty of 2,135 pounds (968 kilograms) and its maximum takeoff weight was 2,738 pounds (1,242 kilograms).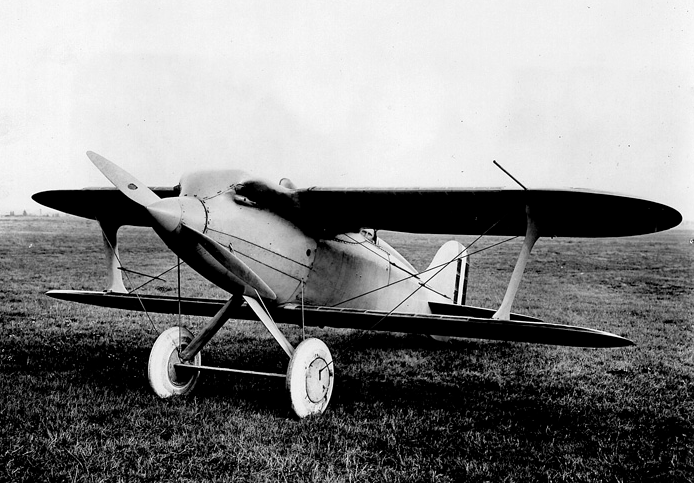 Constructed of wood, the fuselage had four ash longerons and seven birch vertical bulkheads. The framework was covered with two layers of 2-inch (51 millimeter) wide, 3/32-inch (2.38 millimeter) thick spruce strips. These were placed on a 45° diagonal from the fuselage horizontal centerline, with the second layer at 90° to the first. These veneer strips were glued and tacked to the frame. The fuselage was then covered with doped fabric. The wings and tail surfaces were also of wood, with spruce ribs and a covering of spruce strips.
The single-bay wings were wire braced and contained surface radiators made of thin brass sheeting. The radiators contained 12 gallons (45.4 liters) of water, circulating at a rate of 75 gallons (283.9 liters) per minute. By using surface radiators to cool the engine, aerodynamic drag was reduced.
The Curtiss V-1400 engine was developed from the earlier Curtiss D-12. It was a water-cooled, normally aspirated, 1,399.91-cubic-inch-displacement (22.940 liter), dual overhead cam (DOHC) 60° V-12, with a compression ratio of 5.5:1. The V-1400 was rated at 510 horsepower at 2,100 r.p.m., and could produce 619 horsepower at 2,500 r.p.m. It was a direct-drive engine and turned a two-bladed duralumin fixed-pitch propeller with a diameter of 7 feet, 8 inches (2.337 meters). The propeller was designed by Sylvanus Albert Reed, Ph.D. The V-1400 engine weighed 660 pounds (299 kilograms).
The R3C-1 had a fuel capacity of 27 gallons (102 liters). Its range was 290 miles (467 kilometers).
After the Pullitzer race, the R3C-1 was reconfigured as a seaplane for the Schneider Trophy Race. The fixed landing gear was replaced by two single-step pontoons and the airplane was redesignated R3C-2. Additional fuel was carried in the pontoons. On 26 October 1925, 1st Lieutenant James H. Doolittle flew the airplane to win the Coupe d'Aviation Maritime Jacques Schneider at Chesapeake Bay, Maryland.
The R3C-2 is in the collection of the Smithsonian Institution National Air and Space Museum.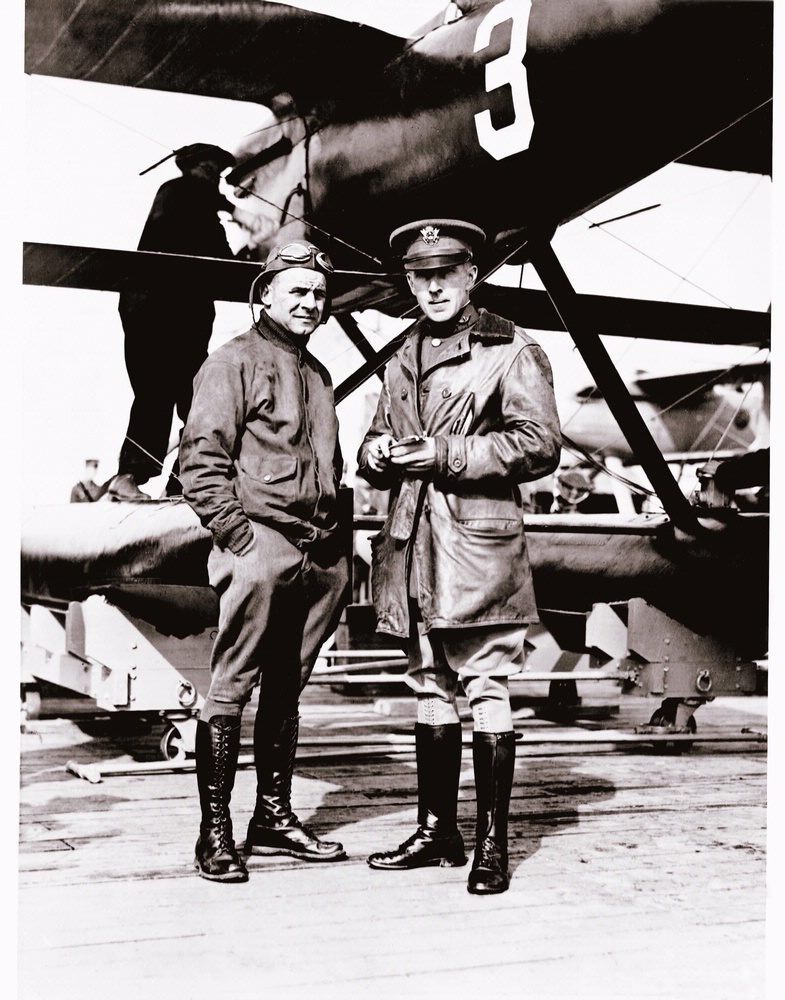 Cyrus Bettis was born 2 January 1893, at Carsonville, Michigan, the first of three children of John Bettis, a farm worker, and Mattie McCrory Bettis.
Bettis enlisted as a private, first class, in the Aviation Section, Signal Enlisted Reserve Corps, at Detroit, Michigan, 23 January 1918. The Bell Telephone News reported:
     Cyrus Bettis has gone to Detroit and enlisted in the Aviation Corps of Uncle Sam's service.
     He expects to be called to service at any time and will probably go East for training. Cyrus has been the efficient and genial manager of the Michigan State Telephone exchange in Fenton for several years. He has made an excellent manager and entrenched himself in the good graces of his patrons and Fenton People in General. —Fenton Independent.
—Bell Telephone News, Volume 7, Number 6, January 1918, at Page 4, Column 1
On 11 September 1918, Cyrus Bettis was commissioned as a second lieutenant, Air Service, United States Army. This commission was vacated 16 September 1920 and he was appointed a second lieutenant, Air Service, with date of rank to 1 July 1920. On 21 March 1921, Bettis was advanced to the rank of first lieutenant, retroactive to 1 July 1920.
On 23 August 1926, flying from Philadelphia to Selfridge Field in Michigan, Bettis flew into terrain in fog in the Allegheny Mountains of western Pennsylvania. With a fractured skull and broken left leg, Bettis crawled several miles to a roadway where he was found, 43 hours after the crash.
Bettis was taken by air ambulance to Walter Reed Army Hospital, but died of spinal meningitis resulting from his injuries, 1 September. He was buried at the Lakeside Cemetery, Port Huron, Michigan.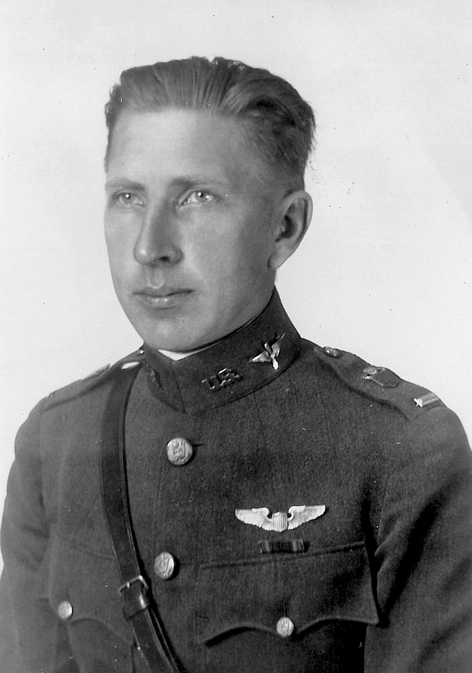 ¹ FAI Record File Number 9684
© 2017, Bryan R. Swopes