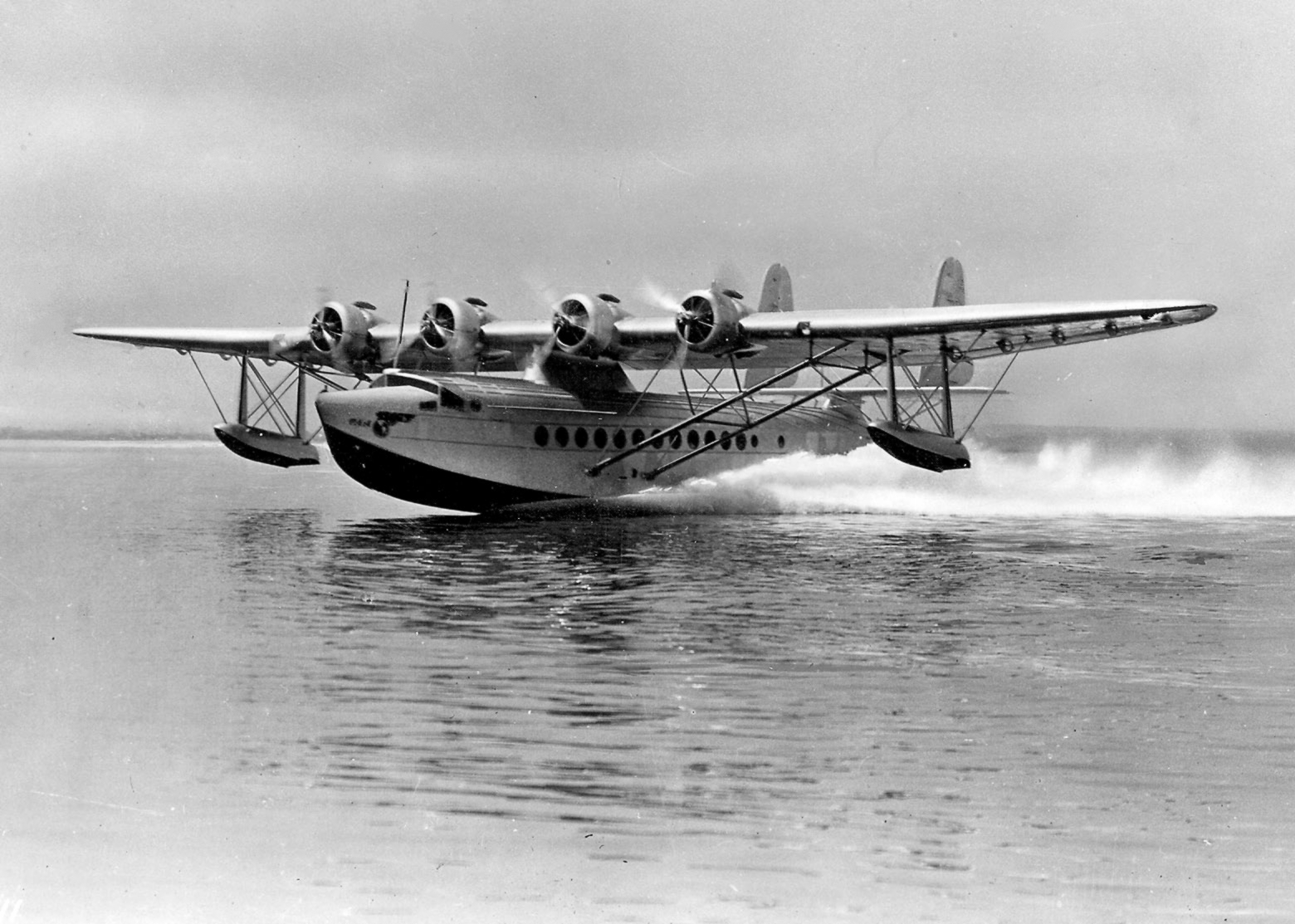 11 January 1938: Pan American Airways' Sikorsky S-42B NC16734, Samoan Clipper, took off from Pago Pago, American Samoa, enroute Auckland, New Zealand. The airplane had a crew of seven, commanded by Captain Edwin C. Musick, the airline's senior pilot, and a cargo of mail.
About two hours out, the number four engine began leaking oil. Captain Musick ordered the engine shut down. The flight radioed that they were returning to Pago Pago. They never arrived. Wreckage, a large oil slick, various documents and articles of the crew's clothing were found by the U.S. Navy seaplane tender USS Avocet (AVP-4), 14 miles (22.5 kilometers) west of the island. It was apparent that the S-42 had exploded in mid-air.
The cause of the explosion is not known with certainty but based on Captain Musick's handling of a similar problem with Samoan Clipper's number four engine on an earlier flight, a possible cause can be suggested.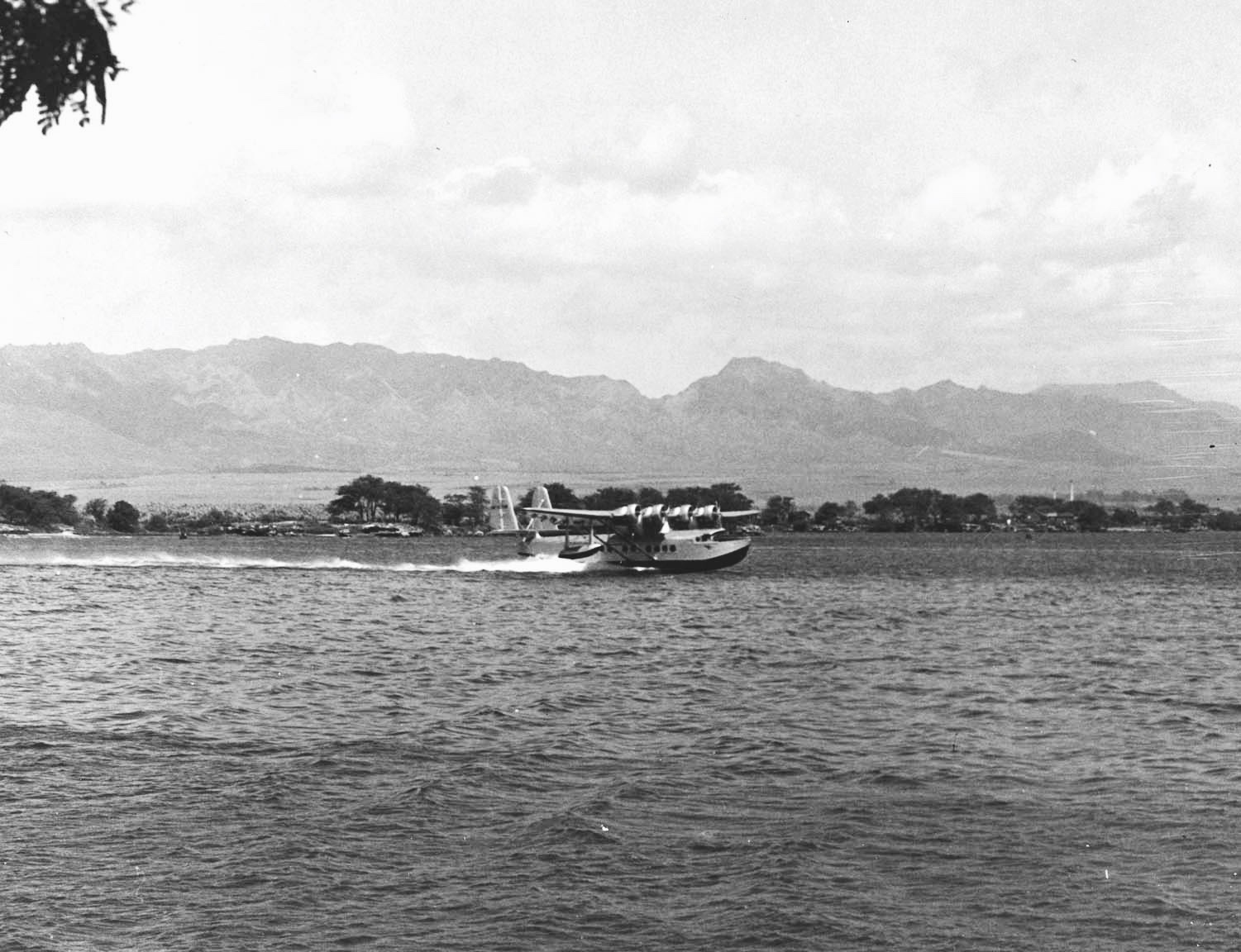 On the earlier flight, the engine had begun seriously overheating and Musick ordered the flight engineer to shut it down. Because of the decreased power with only three engines, Captain Musick ordered the crew to begin dumping fuel to decrease the weight of the airplane before landing.
Pan American had tested the fuel dumping characteristics of the Sikorsky S-42 using dye, and learned that because of the air flow patterns around the wings, the fluid tended to accumulate around the trailing edge of the wings, and that it could actually be sucked into the wings themselves.
On the previous flight as fuel was being dumped, fuel vapors were present in the cabin, which required that all electrical systems to be shut off, even though it was night. Liquid gasoline was dripping into the cockpit from the wing above.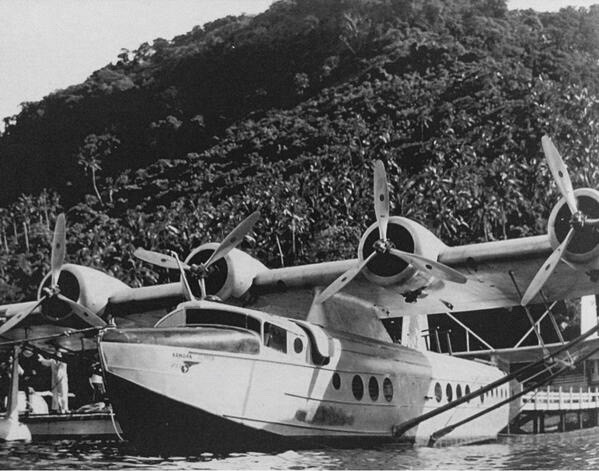 Samoan Clipper had been very heavy with fuel when it departed for the long transoceanic flight to Auckland. Presuming that Captain Musick once again ordered fuel to be dumped prior to landing back at Pago Pago, and that the vapors collected around the wings, the fuel could have been detonated by the electrical motors which were used to lower the flaps for flight at slower speed, or by coming into contact with the hot exhaust of the engines.
Two independent investigations were carried out by Pan American and by the United States Navy, and both came to this conclusion.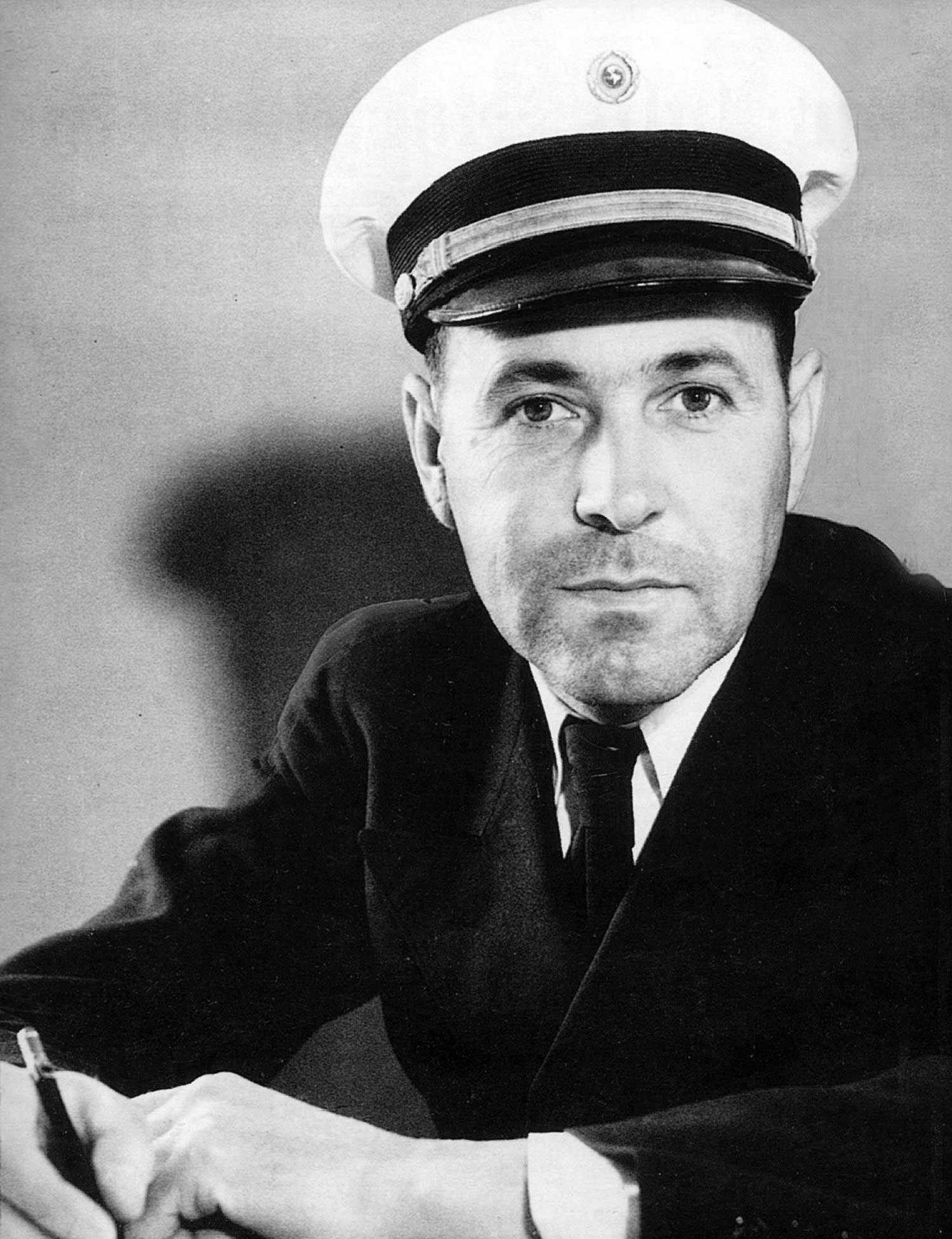 There were no survivors of the explosion. Killed along with Captain Musick were Captain Cecil G. Sellers, Second Officer P.S. Brunk, Navigator F.J. MacLean, Flight Engineer J.W. Stickrod, Flight Mechanic J.A. Brooks and Radio Operator T.D. Findley.
The Sikorsky S-42B was a four-engine long-range flying boat built for Pan American Airways by the Vought-Sikorsky Aircraft Division of United Technologies at Stratford, Connecticut. It was 68 feet (20.726 meters) long with a wingspan of 118 feet, 2 inches (36.017 meters). The flying boat had a useful load of 16,800 pounds (7,620 kilograms) and seats for 37 passengers.
The S-42B was powered by four air-cooled, supercharged, 1,690.537-cubic-inch-displacement (27.703 liters) Pratt & Whitney Hornet S1E-G nine-cylinder radial engines with a compression ratio of 6.5:1. The S1E-G had a Normal Power rating of 750 horsepower at 2,250 r.p.m., to 7,000 feet (2,134 meters), and 875 horsepower at 2,300 r.p.m., for Takeoff. The engines drove three-bladed Hamilton Standard constant-speed propellers through a 3:2 gear reduction. The S1E-G was 4 feet, 1.38 inches (1.254 meters) long, 4 feet, 6.44 inches (1.383 meters) in diameter, and weighed 1,064 pounds (483 kilograms).
The S-42B has a cruise speed 165 miles per hour (266 kilometers per hour) and maximum speed of 188 miles per hour (303 kilometers per hour). Its range was 1,930 miles (3,106 kilometers).
Ten Sikorsky S-42, S-42A and S-42B flying boats were built for Pan Am. None remain in existence.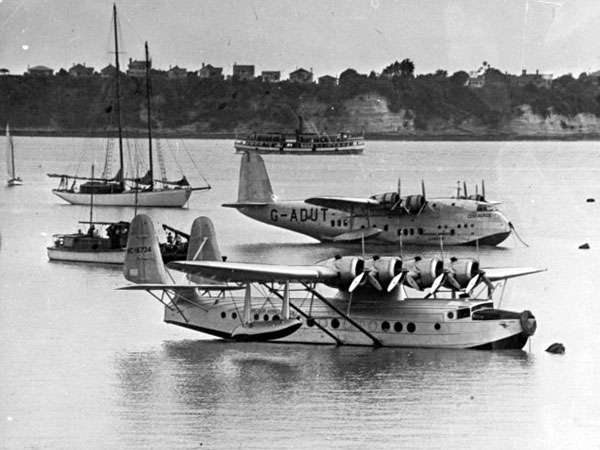 © 2017, Bryan R. Swopes
by