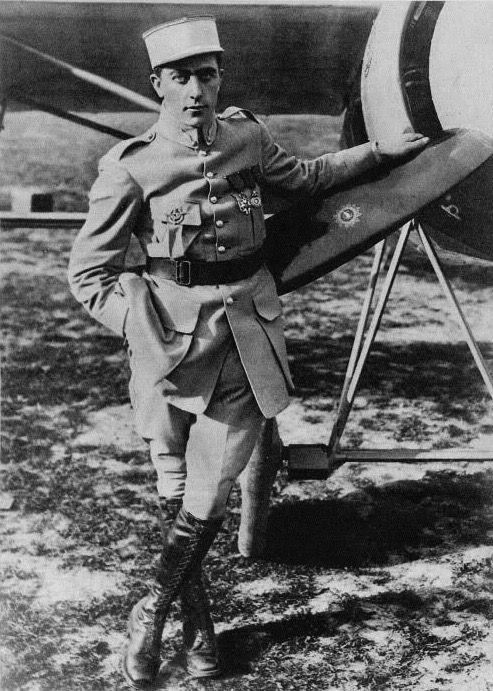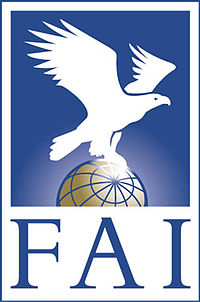 14 June 1919: Sous Lieutenant Jean Pie Hyacinthe Paul Jérôme Casale took off from Issy-les-Moulineaux, France, to set a Fédération Aéronautique Internationale (FAI) World Record for Altitude. Flying a Nieuport-Delage chasseur (an aircraft type we now know as a fighter), he reached an altitude of 9,520 meters (31,234 feet). ¹ At that altitude, he was subjected to air temperatures of -50 °C. (-58 °F.). Casale landed at Villacoublay after a flight of approximately two hours.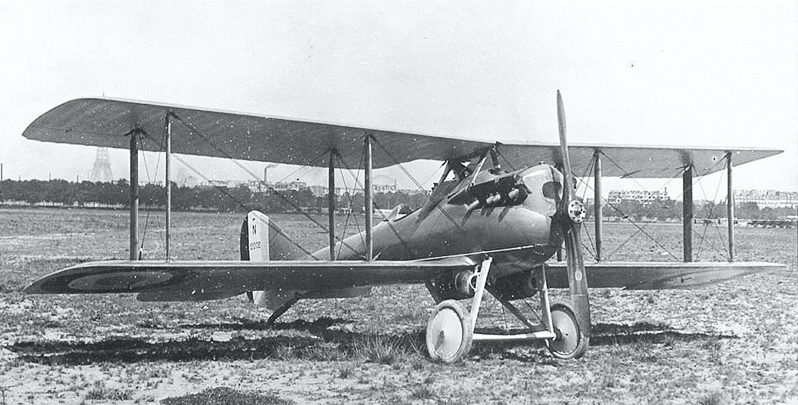 Casale's chasseur was a Nieuport-Delâge Ni-D 29 C.1, a single-place, single-engine, two-bay biplane.  The airplane was 6,50 meters (21.3255 feet) long with a wing span of 9,70 meters (31.8241 feet). The total wing area was 26,85 square meters (289.01099 square feet). The fighter had an empty weight of 740 kilograms (1,631.4 pounds) and gross weight of 1,100 kilograms (2425.085 pounds).
The airplane was powered by a water-cooled, turbosupercharged, 18.473 liter (1,127.29-cubic-inch displacement) right-hand tractor Hispano-Suiza 8Fb single overhead cam (SOHC) 90° V-8 engine. The engine was modified with the installation of a Rateau turbosupercharger to increase its output to more than 300 chaval vapeur. This was a direct-drive engine, and turned a two-bladed-fixed pitch propeller. The engine was 1.32 meters (4 feet, 4 inches) long, 0.89 meters (2 feet, 11 inches) wide, and 0.88 meters (2 feet, 10½ inches) high. It weighed 256 kilograms (564 pounds).
Engine cooling was provided by Lamblin cylindrical radiators mounted under the lower wing.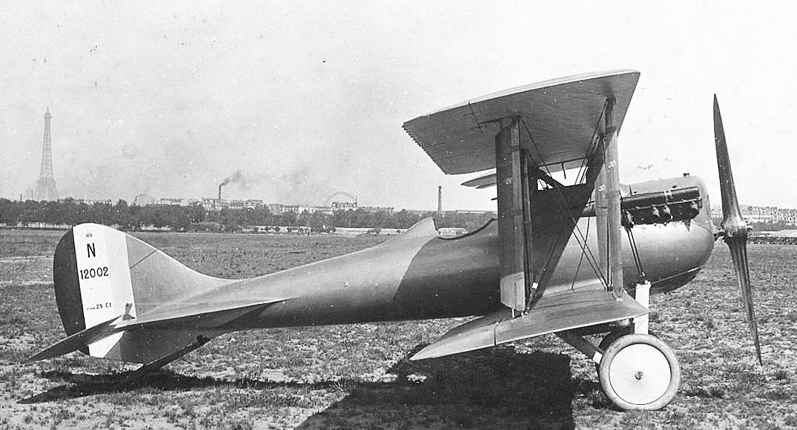 The standard airplane had a top speed of 230 kilometers per hour ( miles per hour), a range of 580 kilometers (360 miles) and a service ceiling of 8,500 meters (27,887 feet).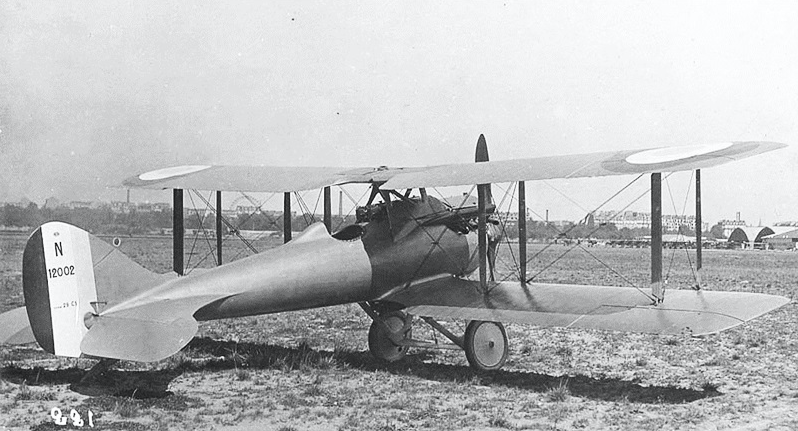 FLIGHT reported:
Pushing up World's Height Record
Not satisfied with his height record of last week Lieut. Casole [sic] on June 14 took his Nieuport up to 10,100 metres (33,330 feet) during a flight from Villacoublay which lasted 1 hr. 55 mins. As in his previous flights, he used a Nieuport, fitted with a 300 h.p. Hispano-Suiza motor. His previous highest was 9,500 metres (31,350 ft.) and not 51,350 ft., as a printer's error made it appear in our last issue.
—FLIGHT & The AIRCRAFT ENGINEER, No. 547, Vol. XI, No. 25, 12 June 1919, Page 799, Column 1
Jean Pie Hyacinthe Paul Jérôme Casale was born 24 September 1893 at Olmeta-di-Tuta, Corsica. His mother died when he was 9 years old, and his father, also, when he was 15.
Casale attended Bastia high school. On 1 Oct 1913, he enlisted in French Army, assigned to 8th Regiment of Chasseurs à Cheval. He was wounded in combat, 19 Aug 1914. After recuperating, he volunteered for aviation, December 1914. On completion of flight training, on 20 April 1915, he was awarded military pilot certificate # 837.
Casale was then assigned to the 1st Aviation Group, 20 May, and was promoted to corporal 5 June 1915. He was again promoted to Sergeant, 21 August 1915. On 19 May 1916, Sergeant Casale was awarded the Médaille Militaire and promoted to Adjutant. He scored his fifth shootdown of an enemy aircraft on 10 December 1916. He was next promoted to Sous Lieutenant, 24 June 1917
During World War I, Sous Lieutenant Casale was credited with 13 victories in air combat. For his service, Casale was awarded the Croix de Guerre with 9 palms, and was appointed Chevalier de la légion d'honneur.
Sous Lieutenant Casale was killed 23 June 1923 when he crashed in the forest of Daméraucourt dans l'Oise.
¹ FAI Record File Number 15455
© 2022, Bryan R. Swopes