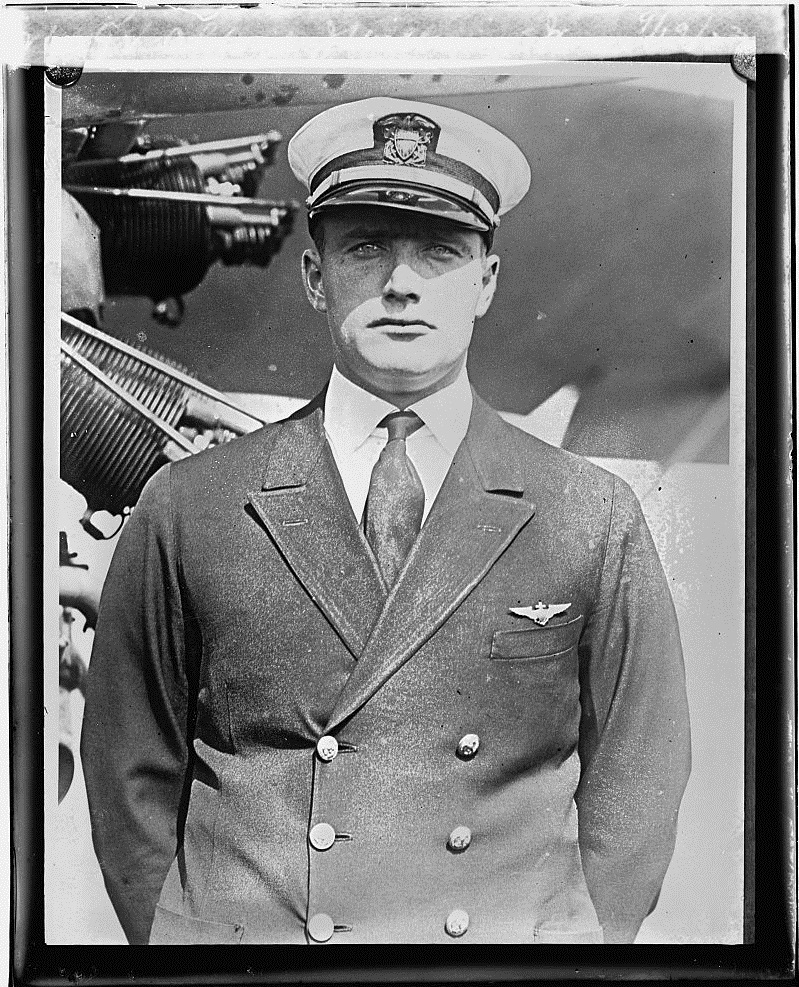 4 November 1923: At Mitchel Field, Mineola, Long Island, New York, Lieutenant Alford J. Williams, Jr., United States Navy, flew a specially-constructed Curtiss R2C-1 Racer to a new Fédération Aéronautique Internationale (FAI) World Record for Speed Over a 3 Kilometer Course, averaging 429.03 kilometers per hour (266.59 miles per hour).¹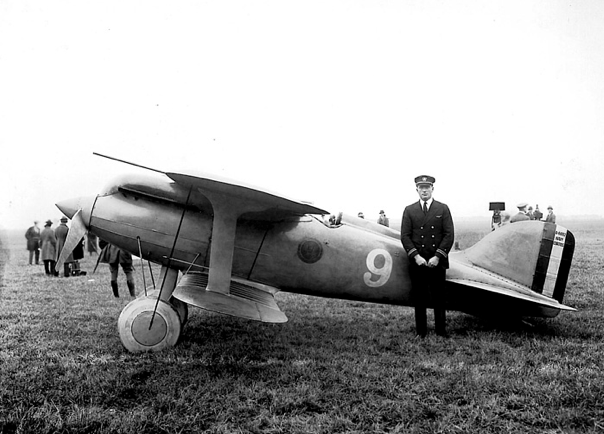 Two R2C-1 Racers was built for the U.S. Navy by the Curtiss Aeroplane and Motor Company of Hammondsport, New York, and were assigned serial numbers A6691 and A6692. They were single-place, single-engine biplanes with a wooden monocoque fuselage and fabric-covered wings. Curtiss had made every effort to reduce aerodynamic drag, including the use of surface radiators on the wings to cool the engine. The airplane was 19 feet, 3 inches (5.867 meters) long with a wingspan of 22 feet (6.706 meters). The biplane had an empty weight of 1,692 pounds (767 kilograms) and gross weight of 2,112.3 pounds (958.1 kilograms).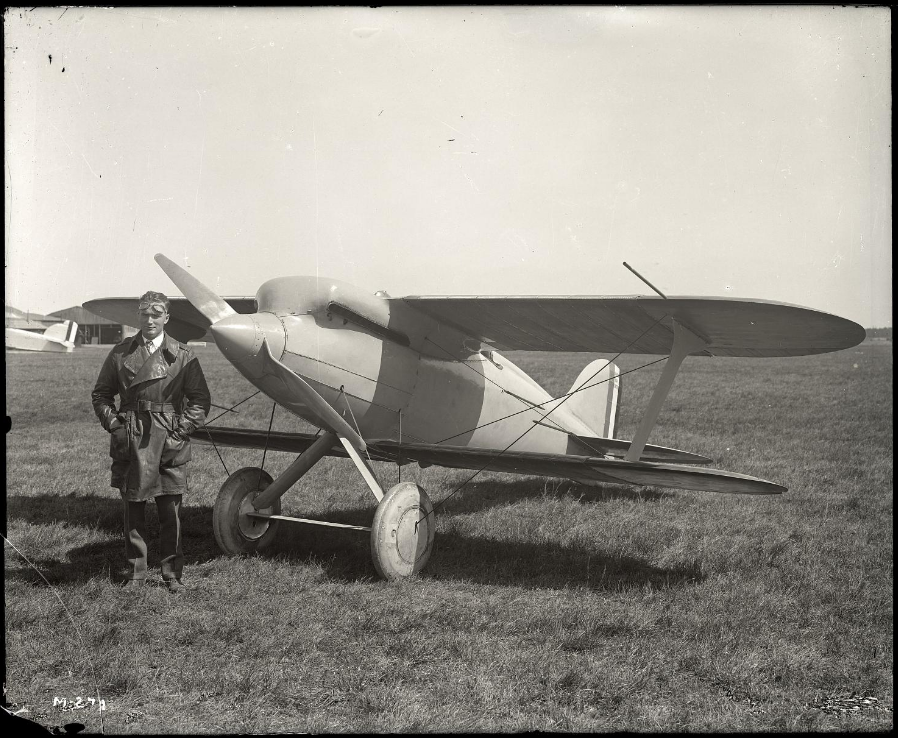 The R2C-1 Racers were powered by a revolutionary 1,209.610-cubic-inch-displacement (19.813 liter) water-cooled, normally-aspirated Curtiss D-12A dual overhead camshaft (DOHC) 60° V-12 engine with four valves per cylinder. The cylinders and water jackets were cast as a monoblock and a drop-forged crankshaft with seven main bearings was used. A Stromberg NA-75 carburetor supplied the air/fuel mixture. The engine turned a two-bladed forged aluminum propeller designed by Sylvanus A. Reed. This fixed-pitch propeller had very thin blades which allowed it to turn at high speed without adverse sonic effects. The D-12A drove this propeller without gear reduction (direct drive, hence the "D" in the engine's designation). The D-12A was specifically modified as a racing engine and did not have a power rating for normal service, however, it nominally produced 507 horsepower, with a 520 horsepower maximum. It was capable of operating at 2,500 r.p.m. The Curtiss D-12 was 56¾ inches (1.441 meters) long, 28¼ inches (0.718 meters) wide and 34¾ inches (0.882 meters) high. It weighed 678.25 pounds (307.65 kilograms).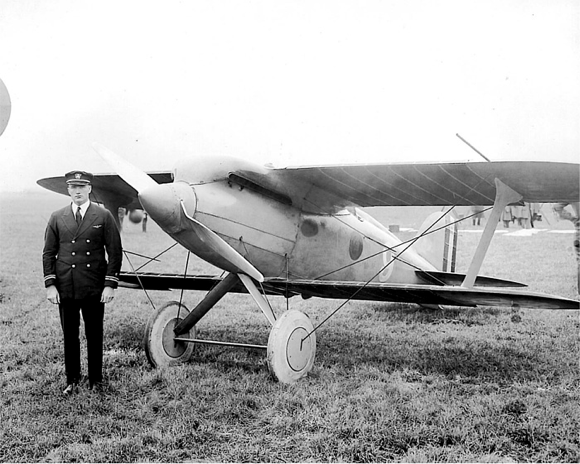 Lieutenant Alford J. Williams, Jr., born at Bronx, New York, 26 July 1891, the first of four children of Alford Joseph Williams, a stone cutter, and Emma Elizabeth Madden William. He entered Fordham University in 1909, graduating with an A.B. degree. In 1913 Williams entered the university's School of Law. He played professional baseball for two seasons with the New York Giants. Williams was 5 feet, 10 inches (178 centimeters) tall, weighed 145 pounds (66 kilograms), and had light brown hair and blue eyes.
Williams enlisted as a private in the New York National Guard, 4 March 1913. He was assigned to Company E, 7th Infantry. When the United States entered World War I, Williams, by then working as a machinist, joined the United States Naval Reserve Force (U.S.N.R.F.) as a seaman, 2nd class, and was trained in aviation at the Naval Aviation Detachment, Massachussetts Institute of Technology; the Naval Air Station, Bayshore New York; and at Pensacola Florida. During training he was promoted to Chief Quartermaster, Aviation. Williams was commissioned an Ensign,  December 9, 1918.
Ensign Williams served as a gunnery and primary flight instructor at Pensacola, Florida before being assigned as a test pilot at the Naval Air Station at Hampton Roads, Virginia. He was promoted to lieutenant (junior grade), 1 April 1919, and to lieutenant, 1 July 1920. He remained at NAS Hampton Roads until being detached to fly high speed airplanes for the Pulitzer Trophy races. As of 9 October 1922, Williams had a total of 1,042 flight hours.
Appointed the Navy's chief test pilot, he was considered to be a protégé of Rear Admiral William A. Moffet. This placed him in the center of a rivalry between Moffett and Captain Ernest J. King (later, Fleet Admiral). While Moffett was in Europe, Captain King had Lieutenant Williams transferred to sea duty. Williams was angry and in an ill-considered action, resigned his commission.
In 1925 Williams married Miss Florence Wright Hawes of Georgia.
During the 1930s, Williams requested and received a commission as a captain in the U.S. Marine Corps, and was soon promoted to the rank of major. However, Major Williams publicly advocated a separate Air Force, and for this he was forced to resign from the military.
Williams wrote Aviation from an Airman's Standpoint, which was published in 1934.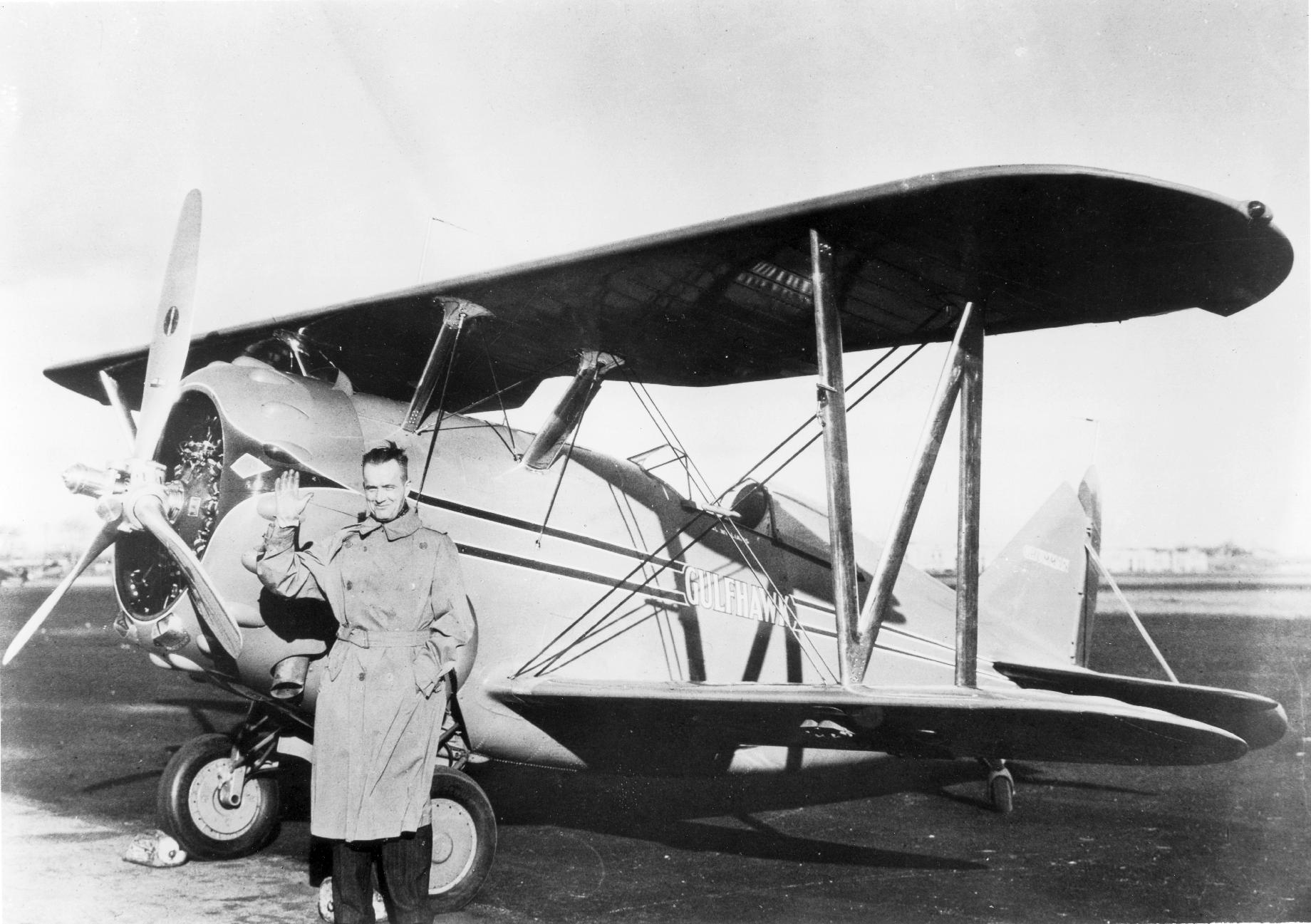 Williams later served as Aviation Sales Manager for the Gulf Refining Company, Pittsburgh, Pennsylvania. He commuted with a Grumman G-58A Gulfhawk (a civil version of the F8F Bearcat fighter).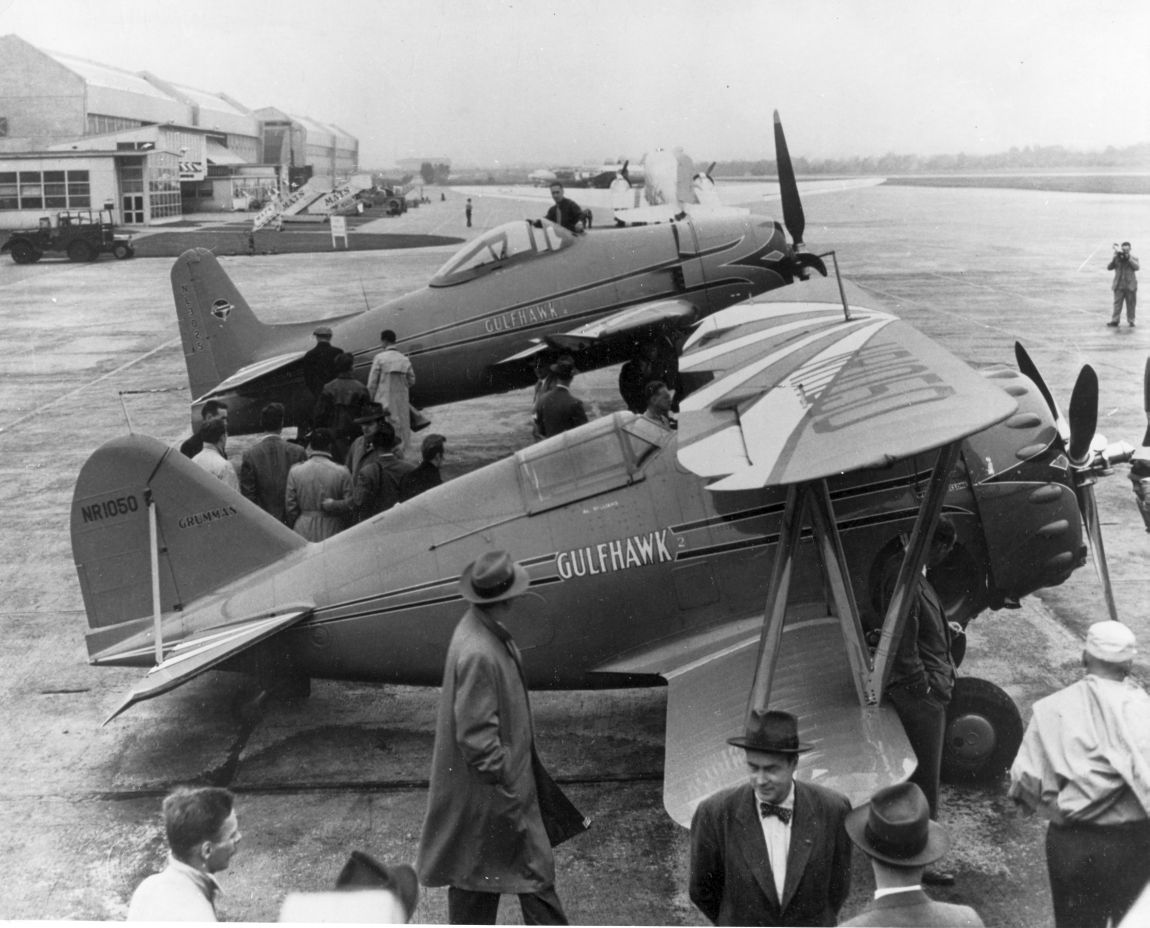 Al Williams retired from Gulf in 1951, and passed away 15 June 1958. He was buried at Arlington National Cemetery.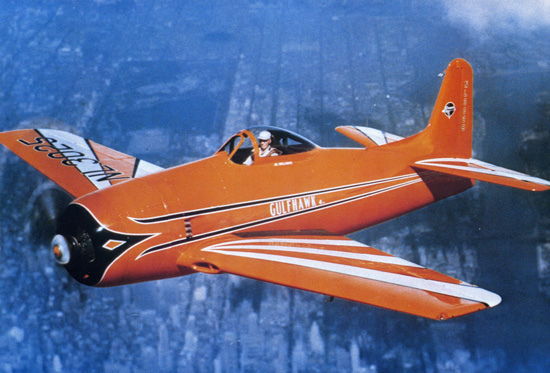 ¹ FAI Record File Number 8753
© 2017, Bryan R. Swopes