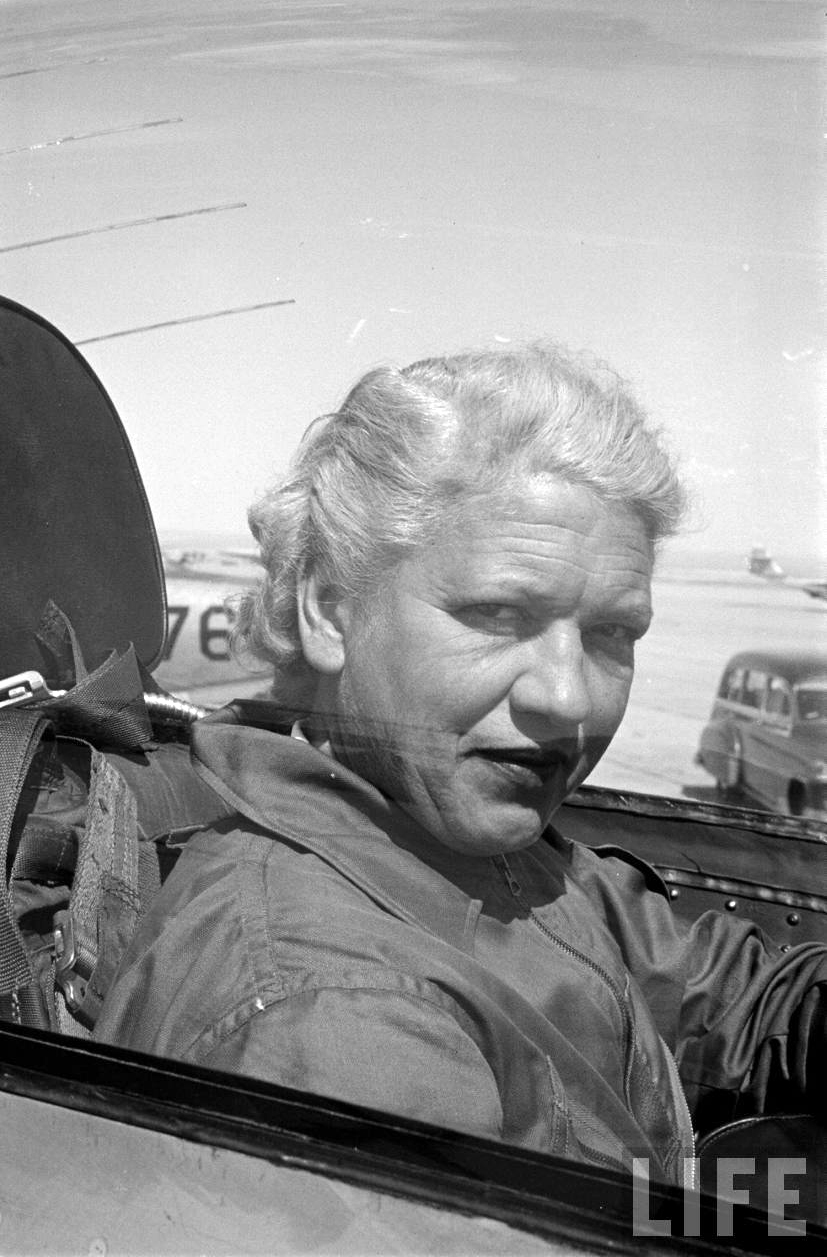 24 May 1954: At Edwards Air Force Base, Jackie Cochran sets a Fédération Aéronautique Internationale (FAI) altitude record of 14,377 meters (47,169 feet) while flying the Canadair CL-13 Sabre Mk. 3, serial number 19200.¹
Cochran had set several FAI speed records with this Sabre in the previous days.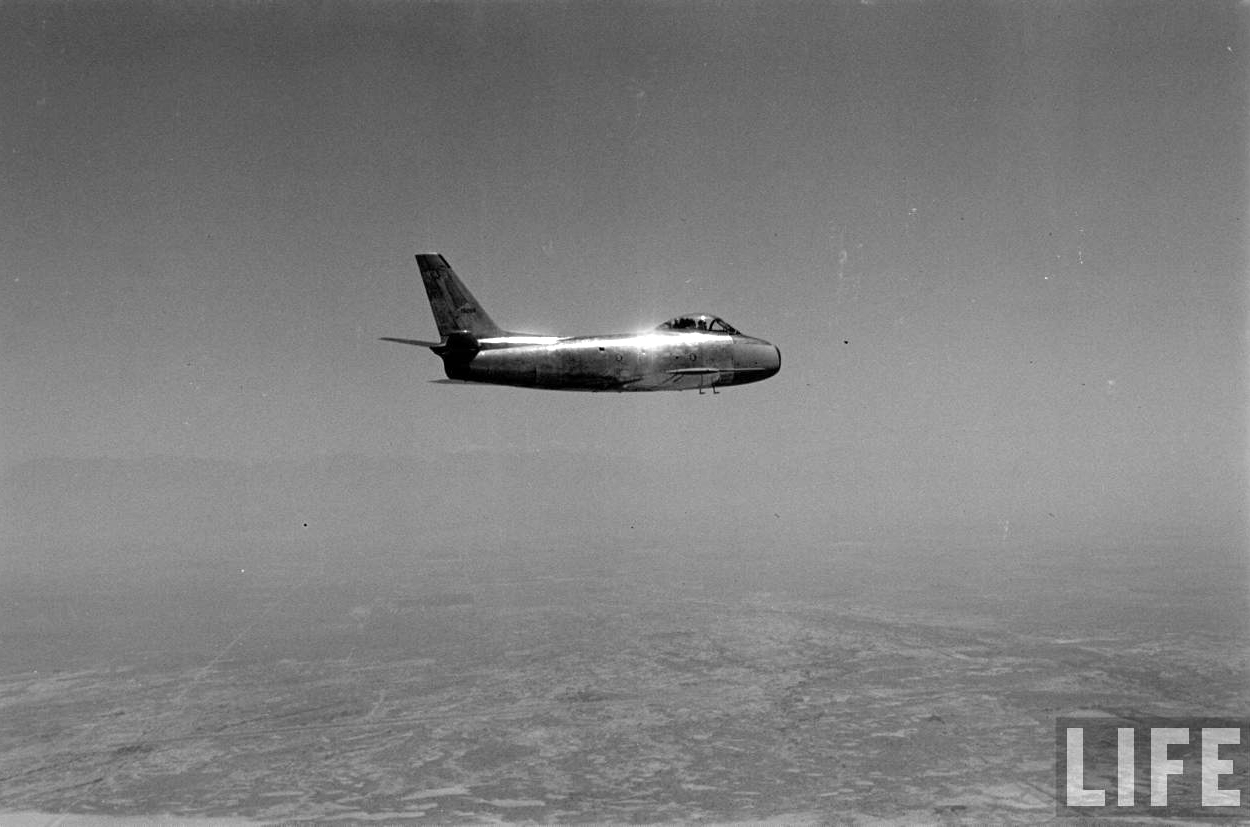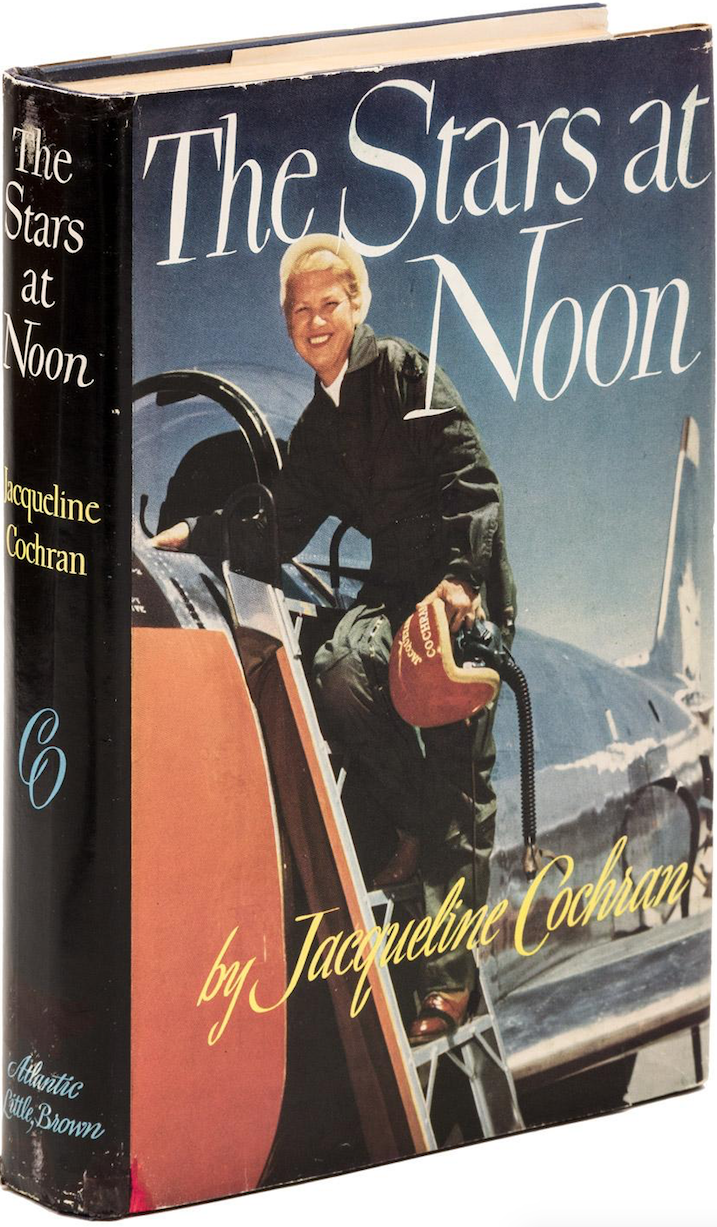 "As I climbed. . . I noticed that the sky above was growing darker until it became a dark blue. The sun is a bright globe up there above but there are no dust particles at that height to catch the sun's rays, so there is not what we know as "sunshine" down on the surface. Yellow has given way to blue. The gates of heaven are not brilliantly lighted. The stars can be seen at noon."
—The Stars at Noon, by Jacqueline Cochran, Little, Brown and Company, Boston, 1954, Chapter XII, at Page 238.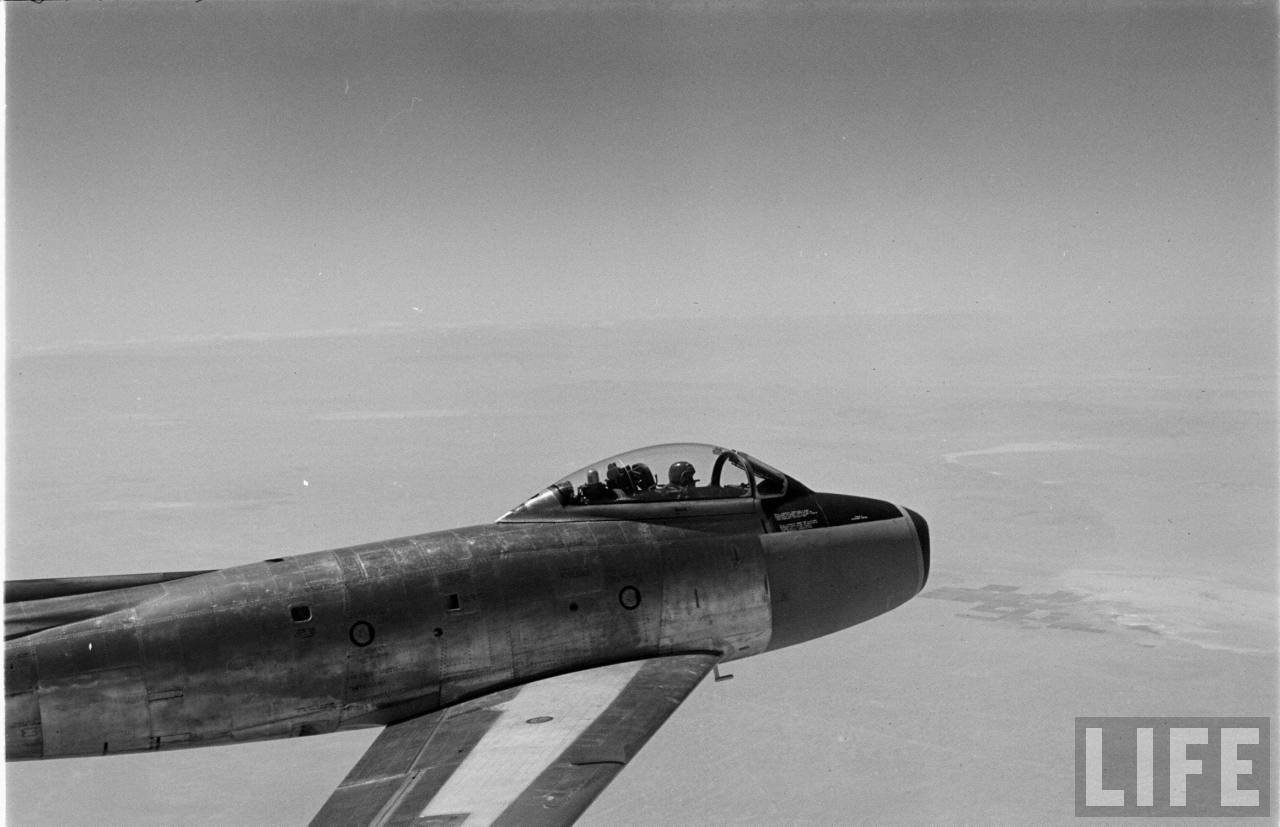 During May and June 1953, Cochran, a consultant to Canadair, Ltd., flew the Sabre Mk.3 to FAI records over the 15/25 kilometer straight course, the 100-kilometer closed circuit, the 500-kilometer closed circuit. She was the first woman to "break the Sound Barrier" when she flew No. 19200 to Mach 1.04.

The Canadair Sabre Mk.3 was a one-of-a-kind CL-13 Sabre (an F-86E Sabre manufactured by Canadair, Ltd., under license from North American Aviation, Inc.) built to test the prototype Avro Canada Gas Turbine Division Orenda 3 engine. Modifications to the F-86 airframe were required to install the new, larger engine.

The Orenda 3 was an axial-flow turbojet engine with a 10-stage compressor, six combustion chambers and single-stage turbine. It produced 6,000 pounds of thrust (16.69 kilonewtons), a 15% improvement over the General Electric J47-GE-13 installed in the standard F-86E. The Orenda was 121.3 inches (3.081 meters) long, 42 inches (1.067 meters) in diameter and weighed 2,650 pounds (1,202 kilograms).
Canadair Ltd. was an aircraft manufacturer located at Cartierville, Montreal, Canada, owned by the American submarine builder, Electric Boat Company. Canadair also built licensed versions of the Douglas DC-4 (powered by Rolls-Royce Merlin engines) and the Lockheed T-33 two-place jet trainer. In 1954, the company became a part of General Dynamics.
After the speed records, No. 19200 was sent to North American Aviation for evaluation. Today, it is on static display outdoors at Wetaskiwin Regional General Airport (CEX3), Alberta, Canada.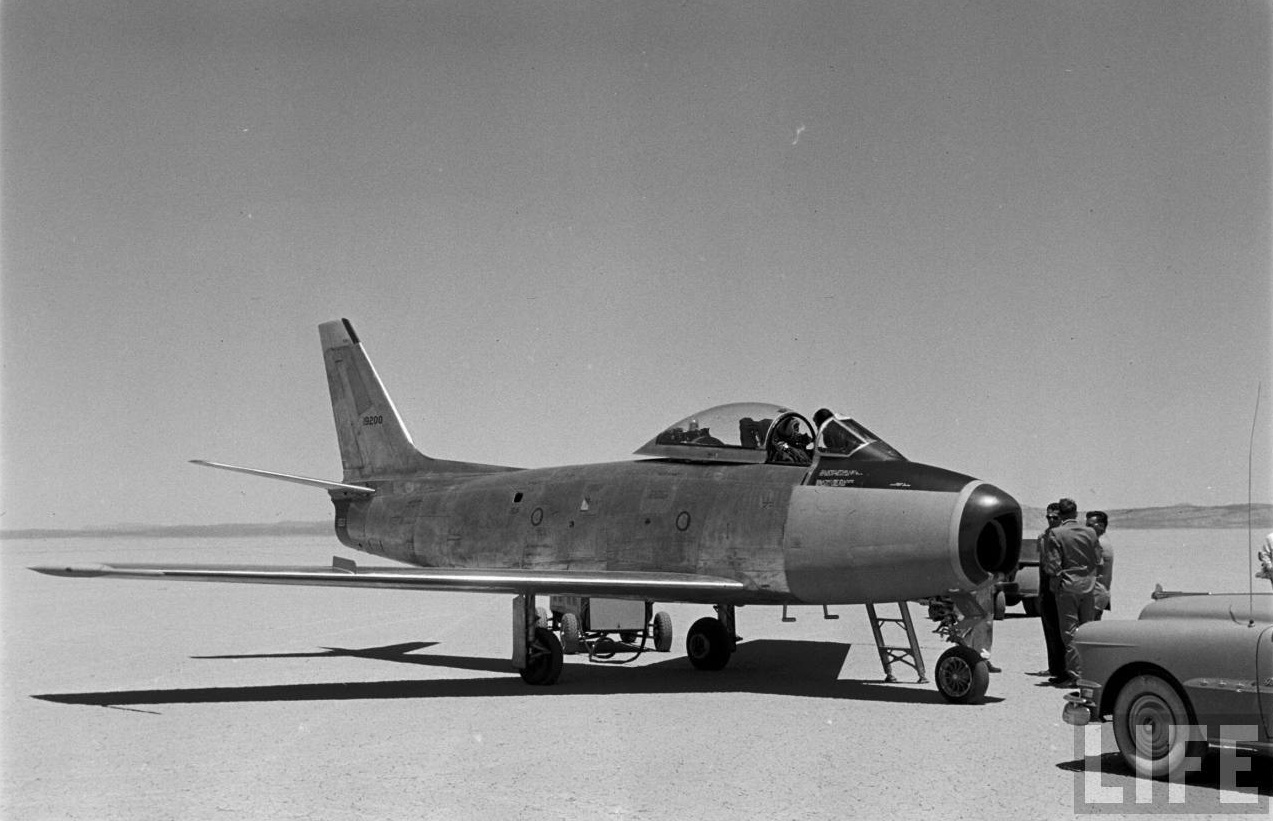 ¹ FAI Record File Number 12858
© 2017, Bryan R. Swopes