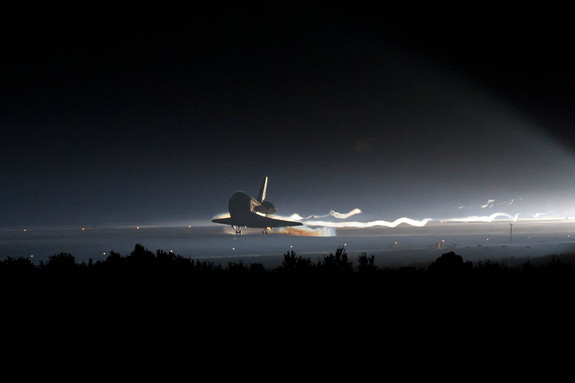 21 July 2011, 5:54:00 a.m. Eastern Daylight Time, (21:54:00 UTC) Space Shuttle Atlantis on mission STS-135, landed at Kennedy Space Center, Cape Canaveral, Florida. Wheel stop was 5:57:54 a.m., EDT.
This 13-day mission had been the thirty-third flight for Atlantis. It had spent a total of 307 days in Earth orbit.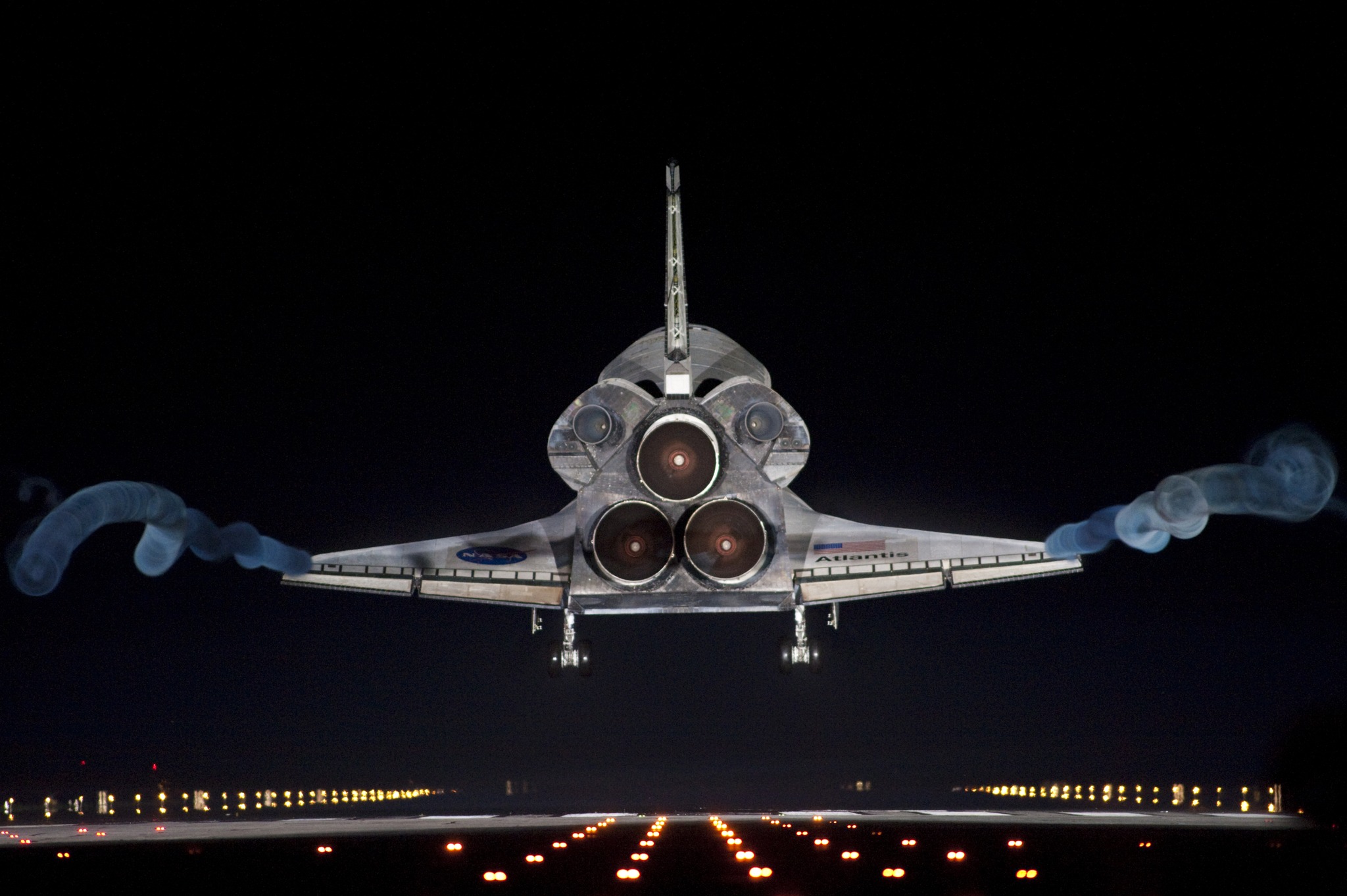 This brought to a close The Era of American Manned Space Flight which began 50 years, 2 months, 15 days, 20 hours, 23 minutes, 41 seconds earlier with the launch of Alan Shepard in Freedom 7, 5 May 1961, 09:34:13 EST.
The benefits of the NASA programs over these decades are immeasurable.
© 2015, Bryan R. Swopes