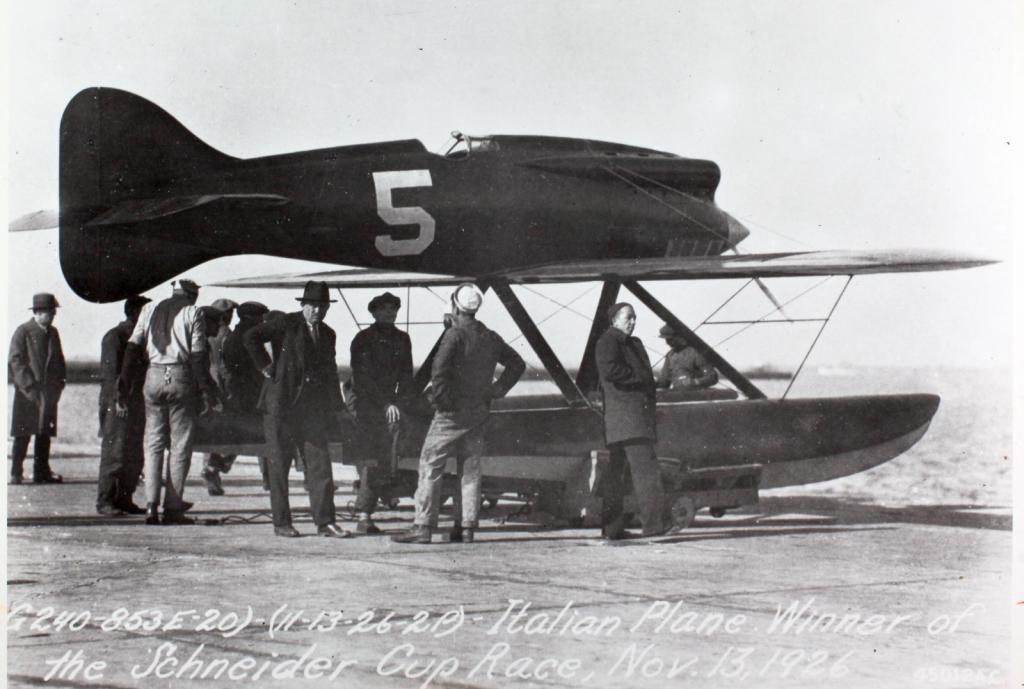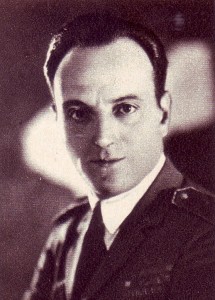 13 November 1926: The 1926 race for the Coupe d'Aviation Maritime Jacques Schneider (the Schneider Trophy) was held at Hampton Roads, a large natural harbor between southeastern Virginia and northeastern North Carolina, two states on the Atlantic coast of the United States. There were an estimated 30,000 spectators. The race consisted of seven laps of a 50 kilometer (31 miles) triangular course.
The location of each race went to the country whose national team had won the previous year. Lieutenant James H. Doolittle, Air Service, United States Army, had won the 26 October 1925 race at Baltimore, Maryland, flying a Curtiss R3C-2 to an average speed of 232.57 miles per hour (374.29 kilometers per hour).
The 1926 Schneider Race included three Italian and three American airplanes. The British team's aircraft were not ready so they did not compete.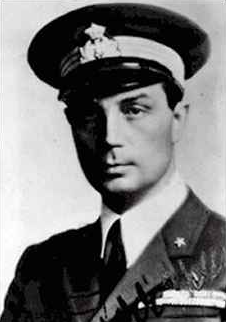 All three Regia Aeronautica pilots, Major Mario de Bernardi, Captain Arturo Ferrarin, and Lieutenant Adriano Bacula, flew Macchi M.39 seaplanes, powered by the Fiat AS.2 V-12 engine.
The American team used three different Curtiss biplanes, each with a different Curtiss V-12 engine. 1st Lieutenant Christian Frank Schilt, United States Marine Corps, flew a Curtiss R3C-2, serial number A.7054, carrying race number 6. Schilt's airplane was powered by a Curtiss V-1400. Lieutenant William Gosnell Tomlinson, U.S. Navy, flew a Curtiss F6C-3 Hawk, A.7128, with race number 2. This airplane was equipped with a Curtiss D-12A. Lieutenant George T. Cuddihy, U.S. Navy, flew a Curtiss R3C-4, A.6979, with race number 4, with a Curtiss V-1550.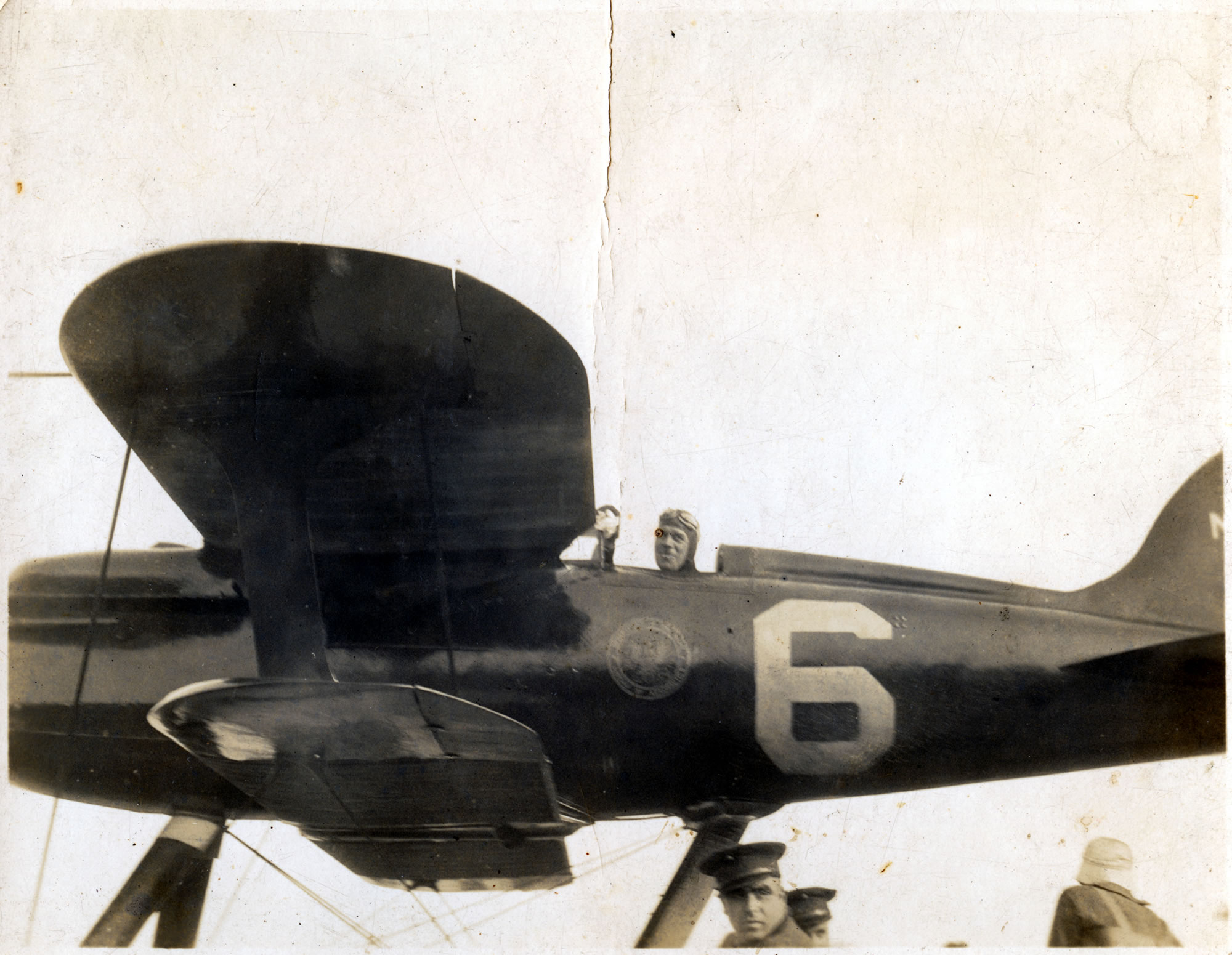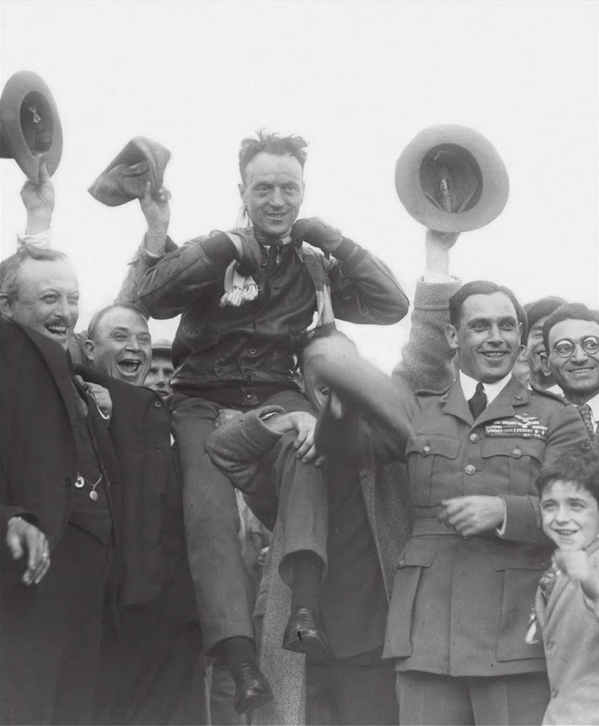 The race was delayed for two days because of adverse weather conditions. The race began at 2:35 p.m. on Saturday afternoon, with the first of three Italian racers entering the course.  Airplanes departed at intervals to avoid coming too close to each other while flying the course.
De Bernardi finished the seven laps in 52 minutes, 56.22 seconds, averaging 246.496 miles per hour (396.697 kilometers per hour). Schilt finished in second place in 56 minutes, 23.96 seconds, at 231.364 miles per hour (372.344 kilometers per hour). Bacula was third at 59 minutes, 51.31 seconds, at 218.006 miles per hour (350.847 kilometers per hour). Fourth place went to Tomlinson, completing the course in 1 hour, 35 minutes, 16.72 seconds, at 136.954 miles per hour (220.406 kilometers per hour). Ferrarin's airplane had an oil line break and he made a precautionary landing at the end of his fourth lap. A fuel pump on Cuddihy's airplane failed, and his engine stopped. He touched down short of the finish line on his seventh and final lap.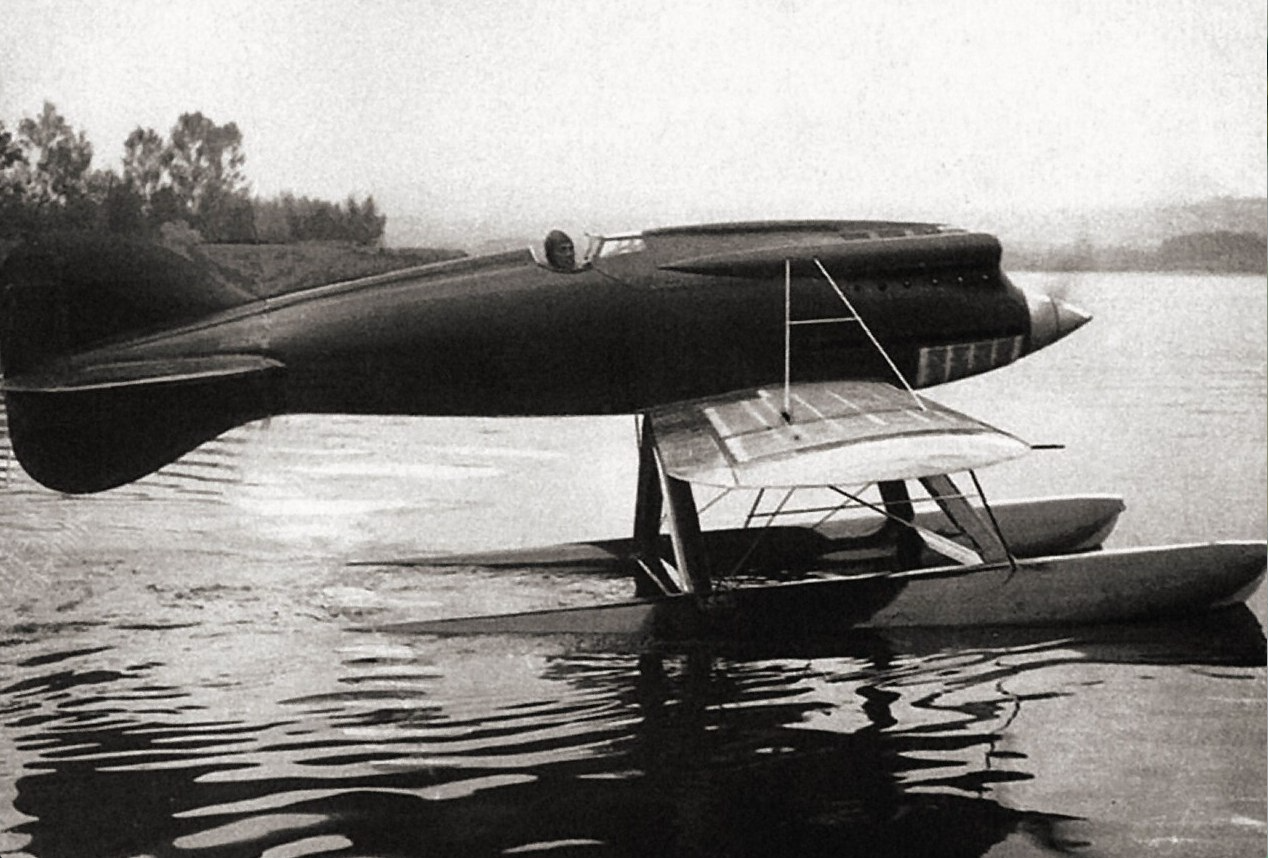 The Macchi M.39 racing float plane was designed by Mario Castoldi. It is a single engine, single-place, low-wing monoplane with two pontoons, or floats. The wing is externally braced, has 0° dihedral, and incorporates surface radiators. The M.39 is 6.473 meters (22 feet, 2.8 inches) long with a wingspan of 9.26 meters (30 feet, 4.6 inches) and height of 3.06 meters (10 feet, 0.5 inches). The empty weight of the Schneider Trophy racer is 1,300 kilograms (2,866 pounds) and its maximum gross weight is 1,615 kilograms (3,560 pounds).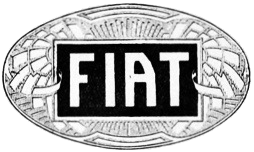 The M.39 is powered by a water-cooled, normally-aspirated, 31.403 liter (1,916.329 cubic inch) Fiat AS.2 DOHC 60° V-12 direct-drive engine with a compression ratio of 6:1. It used three carburetors and two magnetos, and produced 882 horsepower at 2,500 r.p.m. The engine drove a two-bladed, fixed-pitch metal propeller designed by Dr. Sylvanus A. Reed. The AS.2 engine was designed by Tranquillo Zerbi, based on the Curtiss Aeroplane and Motor Company's D-12 engine. The engine was 1.864 meters (6 feet, 1.4 inches) long, 0.720 meters (2 feet, 4.4 inches) wide and 0.948 meters (3 feet, 1.3 inches) high. It weighed 412 kilograms (908 pounds).
The Macchi M.39 could reach 420 kilometers per hour (261 miles per hour).
Macchi M.39 MM.76 is in the collection of the Aeronautica Militare museum.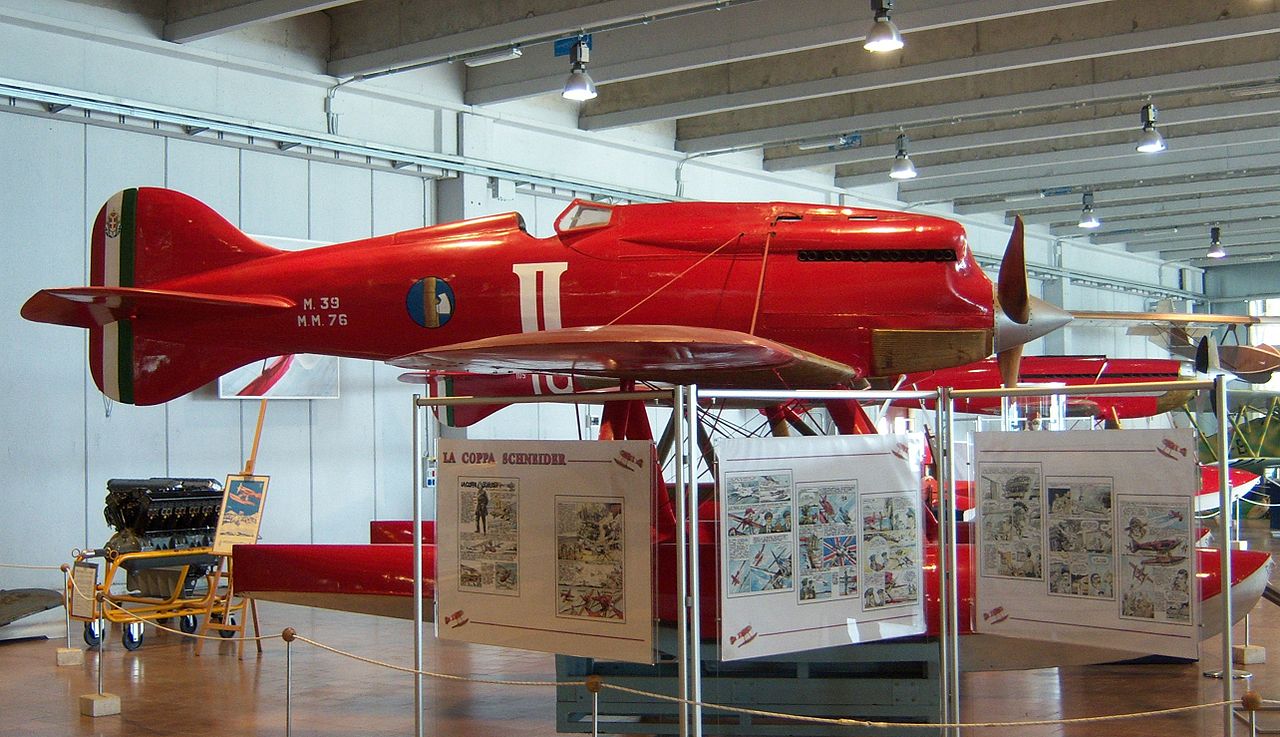 Mario de Bernardi served in the Italian Army during the Italo-Turkish War, 1911–1912, and became a pilot during World War I. He rose to the rank of colonel in the Regia Aeronautica. He set several world aviation records and continued his work as a test pilot. He died in 1959 at the age of 65 years.
Adriano Bacula also set several world records. He was killed in an airplane crash in Slovenia, 18 April 1938.
Arturo Ferrarin, another world record holder, was killed while testing an experimental airplane, 18 July 1941.
Christian Frank Schilt enlisted as a private in the U.S. Marine Corps in 1917. He was awarded the Medal of Honor for his actions in Nicaragua, 6–8 January 1928. During World War II, Schilt served as Commander, Marine Air Group 11 during the Solomons Campaign, and later went on to command Aircraft, Fleet Marine Force, Pacific. He retired from the Marine Corps with the rank of General in 1957, and died in 1987 at the age of 91 years.
William Gosnell Tomlinson was a 1919 graduate of the United States Naval Academy. During his career in the U.S. Navy, he commanded the aircraft carrier USS Belleau Wood (CVL-24), Carrier Division 3, USS Boxer (CVA-21), USS Bon Homme Richard (CVA-31) and served as Commander, Task Force 77 (CTF 77) during the Korean War. During World War II, Tomlinson was awarded the Navy Cross, and twice, the Legion of Merit with Combat "V". He retired in 1953 as a Vice Admiral, and died in 1972 at the age of 75 years.
George T. Cuddihy was a 1918 graduate of the U.S. Naval Academy. he was the Navy's chief test pilot. He was killed while testing a Bristol Type 105 Bulldog II fighter, Bu. No. A8485 (c/n 7358) at Anacostia Naval Air Station, 25 November 1929.
© 2018, Bryan R. Swopes