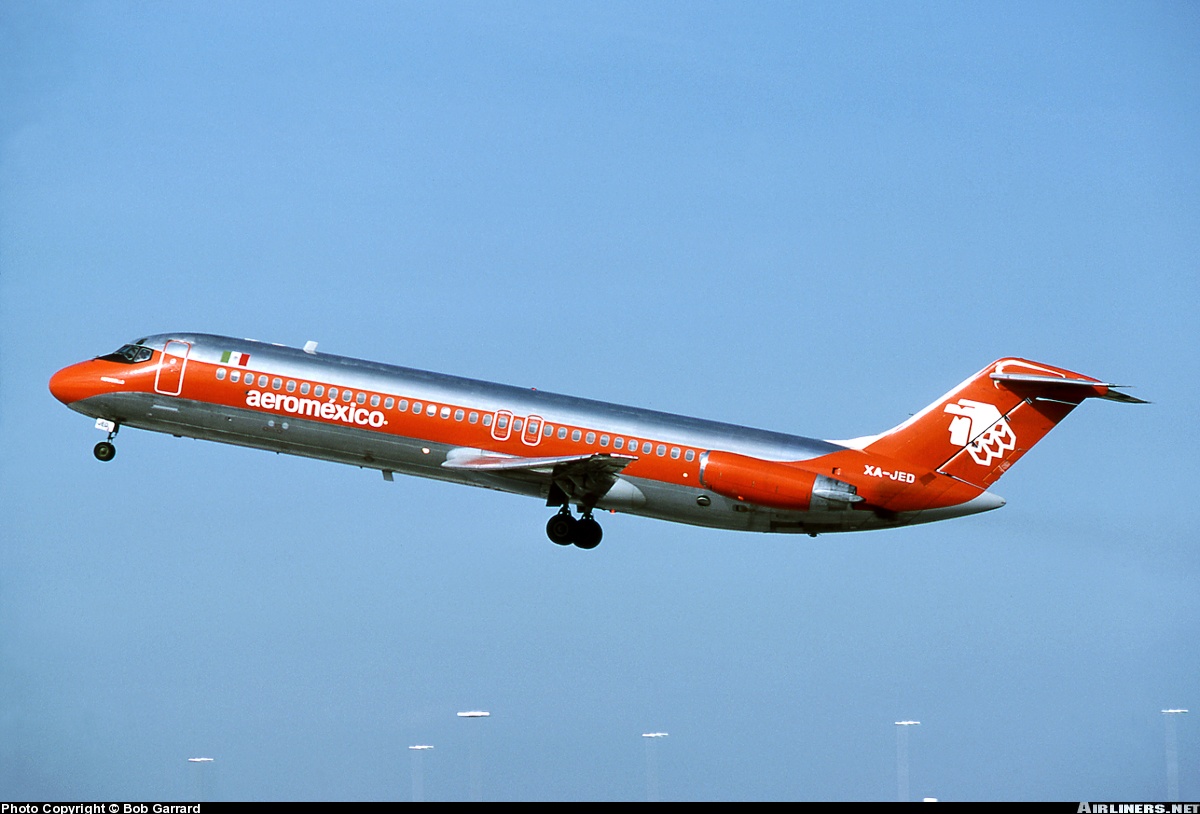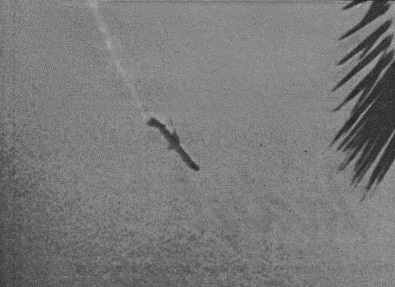 31 August 1986: A Piper Archer PA-28-181 single-engine, four-place light airplane, FAA registration N4891F, departed Zamperini Field (TOA), Torrance, California and began to climb to the east, enroute to Big Bear City Airport (L35), high in the San Bernardino Mountains of Southern California. A pilot and two passengers were aboard. Without authorization from Air Traffic Control, the pilot entered a segment of the Los Angeles Terminal Control Area.
Aeroméxico Flight 498 was a chartered McDonnell Douglas DC-9-32, XA-JED, named Hermosillo. It was descending into Los Angeles International Airport (LAX) on a flight from Mexico City. Aboard were 6 crew members and 58 passengers.
At 11:52:09 a.m., the Piper collided with the left side of the DC-9 at an altitude of 6,650 feet (2,027 meters), damaging the horizontal stabilizer, vertical fin and right wing. All three persons aboard the light airplane were decapitated. The airplane was heavily damaged, and with no one alive to fly it, crashed on the playground of Cerritos Elementary School.
The cockpit voice recorder picked up the DC-9 captain's exclamation, "Oh, this can't be!" The Aeroméxico pilots had no way to control their damaged DC-9. It rolled inverted and, on fire, crashed into a residential neighborhood.
All three persons on board the PA-28, all 64 on the DC-9, and another 15 on the ground were killed. Another eight persons on the ground were injured. Five homes were destroyed and another ten were damaged.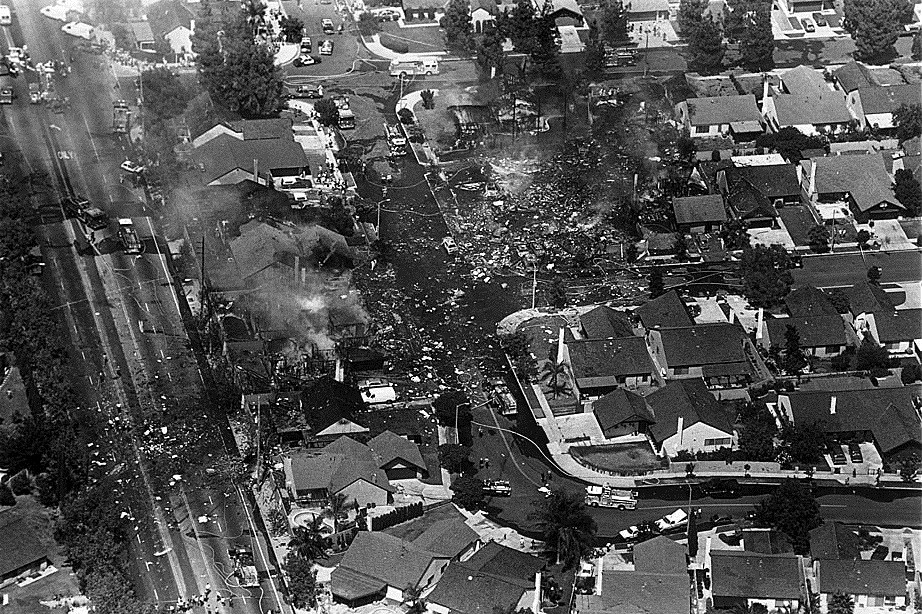 © 2015, Bryan R. Swopes
by