3 August 1962: Following his record-setting flight into space aboard an X-15 hypersonic research rocketplane, 17 July 1962, Major Robert M. White, U.S. Air Force, was featured with a cover photograph on the LIFE Magazine issue for the week of 3 August 1962. LIFE was the most prestigious news magazine of its time.
This was the first time that a manned aircraft had gone higher than 300,000 feet (91,440 meters). It was also the first flight above 50 miles (80.47 kilometers). For that achievement, Bob White became the first X-15 pilot to be awarded U.S. Air Force astronaut wings. His 314,750-foot altitude (95,936 meters) also established a Fédération Aéronautique Internationale (FAI) world altitude record, which will probably never be broken.
To qualify, a new record would have to exceed White's altitude by at least 3%, or more than 324,419 feet (98,882.9 meters). As the FAI-recognized boundary of Space is the Kármán line (100 kilometers, or 328,083.99 feet), any prospective challenger would have to hit a very narrow band of the atmosphere.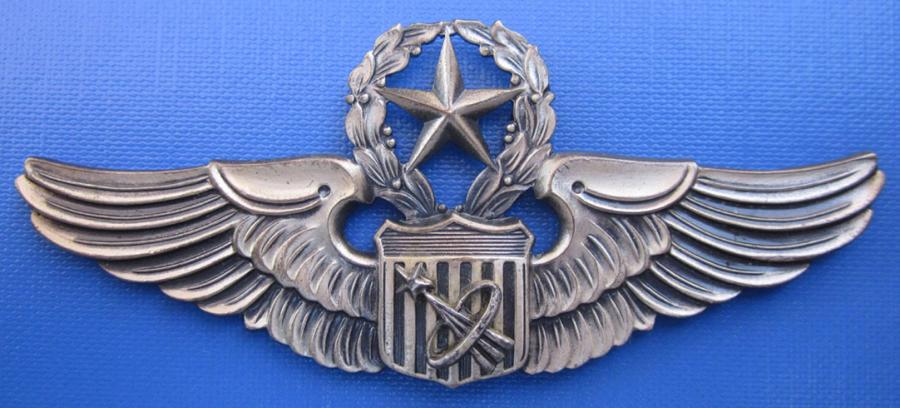 Major White had been the first pilot to fly faster than Mach 4, Mach 5 and Mach 6. He was the first to fly over 200,000 feet (60,960 meters), then over 300,000 feet (91,440 meters). He was a graduate of the Air Force Experimental Test Pilot School and flew tests of many aircraft at Edwards before entering the X-15 program. He made at total of sixteen X-15 flights.
A P-51 Mustang fighter pilot in World War II, Bob White was shot down on his 52nd combat mission in February 1945 and captured. He was held as a prisoner of war until the war in Europe came to an end in April 1945. White was recalled to active duty during the Korean War and was assigned to a fighter squadron stationed in Japan. Later, he flew 70 combat missions over North Vietnam in the Republic F-105 Thunderchief supersonic fighter bomber, including leading the attack against the Paul Doumer Bridge at Hanoi, 11 August 1967, for which he was awarded the Air Force Cross.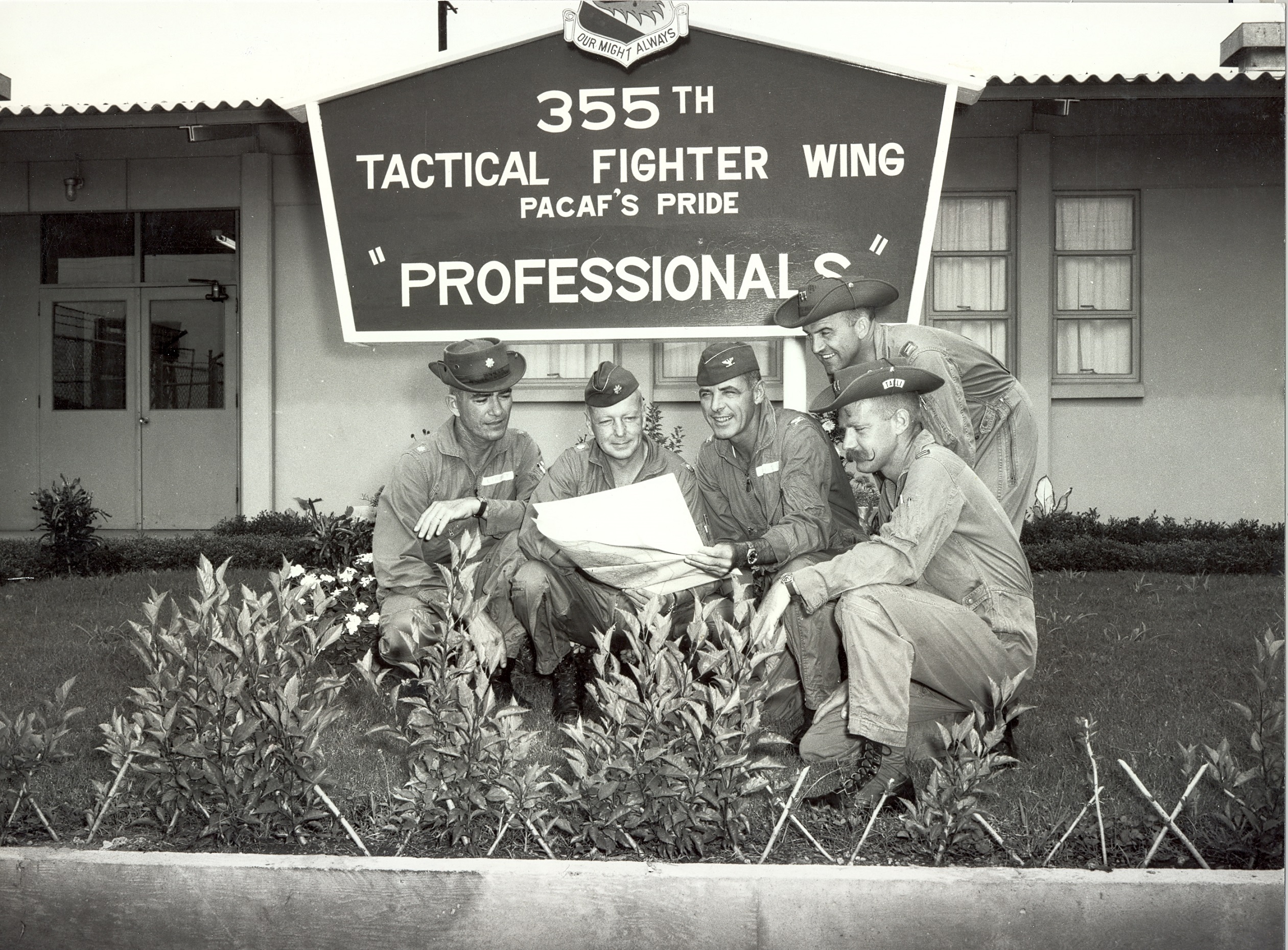 Colonel White next went to Wright-Patterson Air Force Base, Ohio, where he was director of the McDonnell Douglas F-15 Eagle systems program. He then returned to Edwards Air Force Base, California, as commander of the Air Force Flight Test Center. White was promoted to Major General in 1975.
General White retired from the U.S. Air Force in 1981. He died 17 March 2010.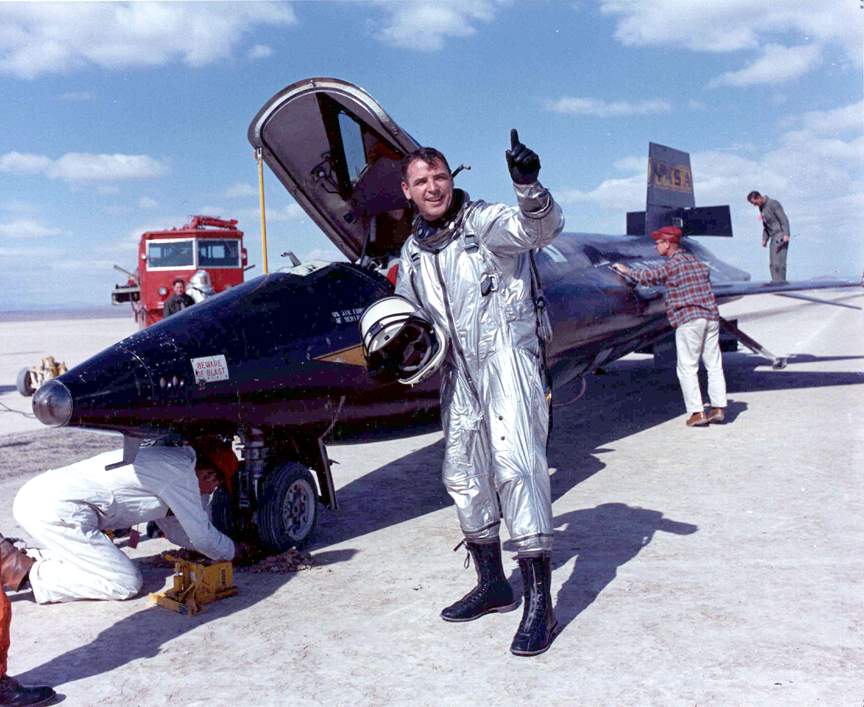 © 2015, Bryan R. Swopes