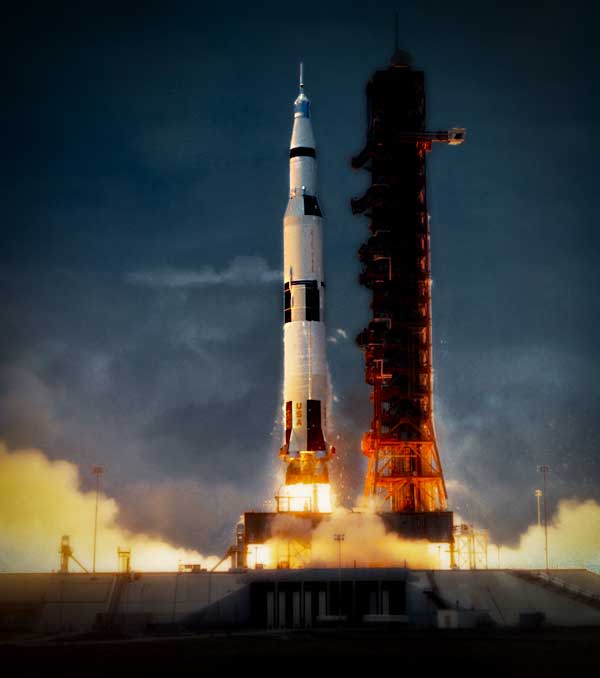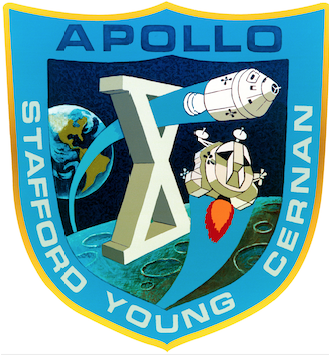 18 May 1969: At 16:49:00 UTC, Apollo 10 Saturn V AS-505 lifted off from Launch Complex 39B at the Kennedy Space Center, Cape Canaveral, Florida, on a full dress rehearsal for the landing on the Moon that would follow with Apollo 11, two months later. On board were Colonel Thomas P. Stafford, U.S. Air Force, Mission Commander, on his third space flight; Commander John W. Young, U.S. Navy, Command Module Pilot, also on his third mission; and Commander Eugene A. Cernan, U.S. Navy, Lunar Module Pilot, on his second space flight. This was the first Apollo mission in which all three flight crew members had previous space flight experience.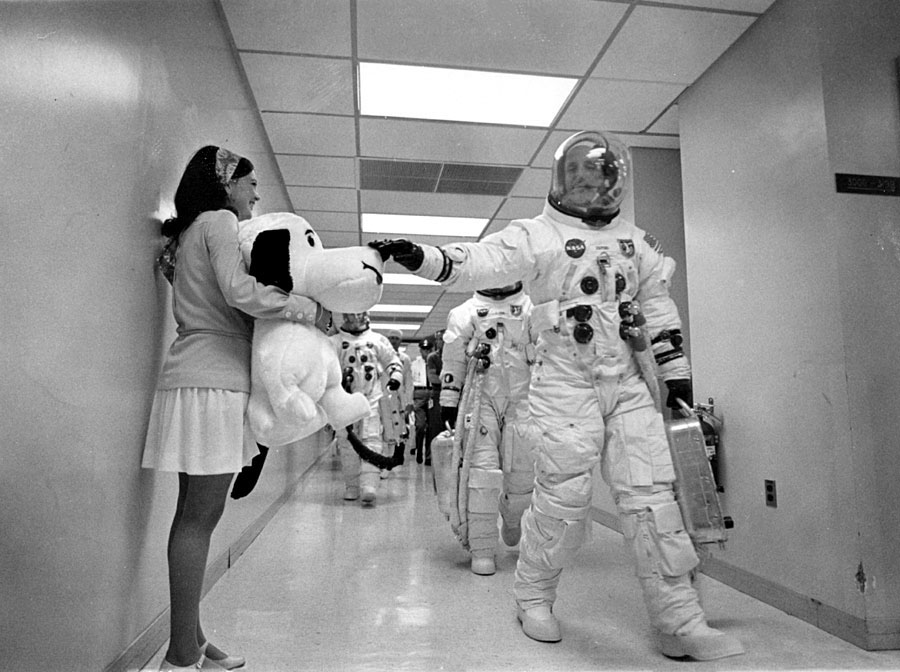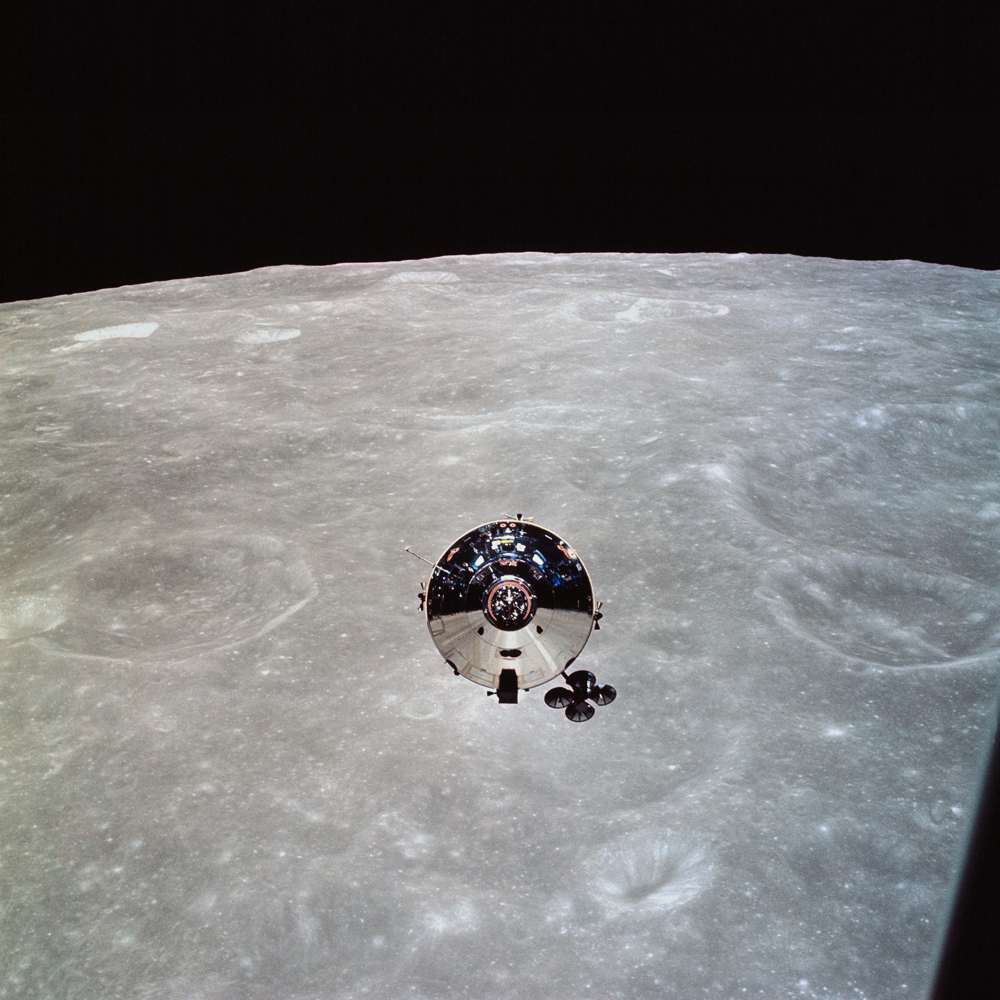 During the Apollo 10 mission, everything except an actual landing was done. The Lunar Module separated from the Command Service Module in lunar orbit and descended to within 47,400 feet (14,447.5 meters) of the surface. The CSM and LM were in lunar orbit for 2 days, 13 hours, 37 minutes, 23 seconds before returning to Earth. During the return, the CSM reached a maximum speed of 24,791 miles per hour (39,897 kilometers per hour).
At T+192:03:23 (16:52:25 UTC, 26 May) the Apollo capsule and the three astronauts splashed down in the Pacific Ocean 400 miles (643.7 kilometers) east of American Samoa. The duration of the mission was 8 days, 3 minutes, 23 seconds.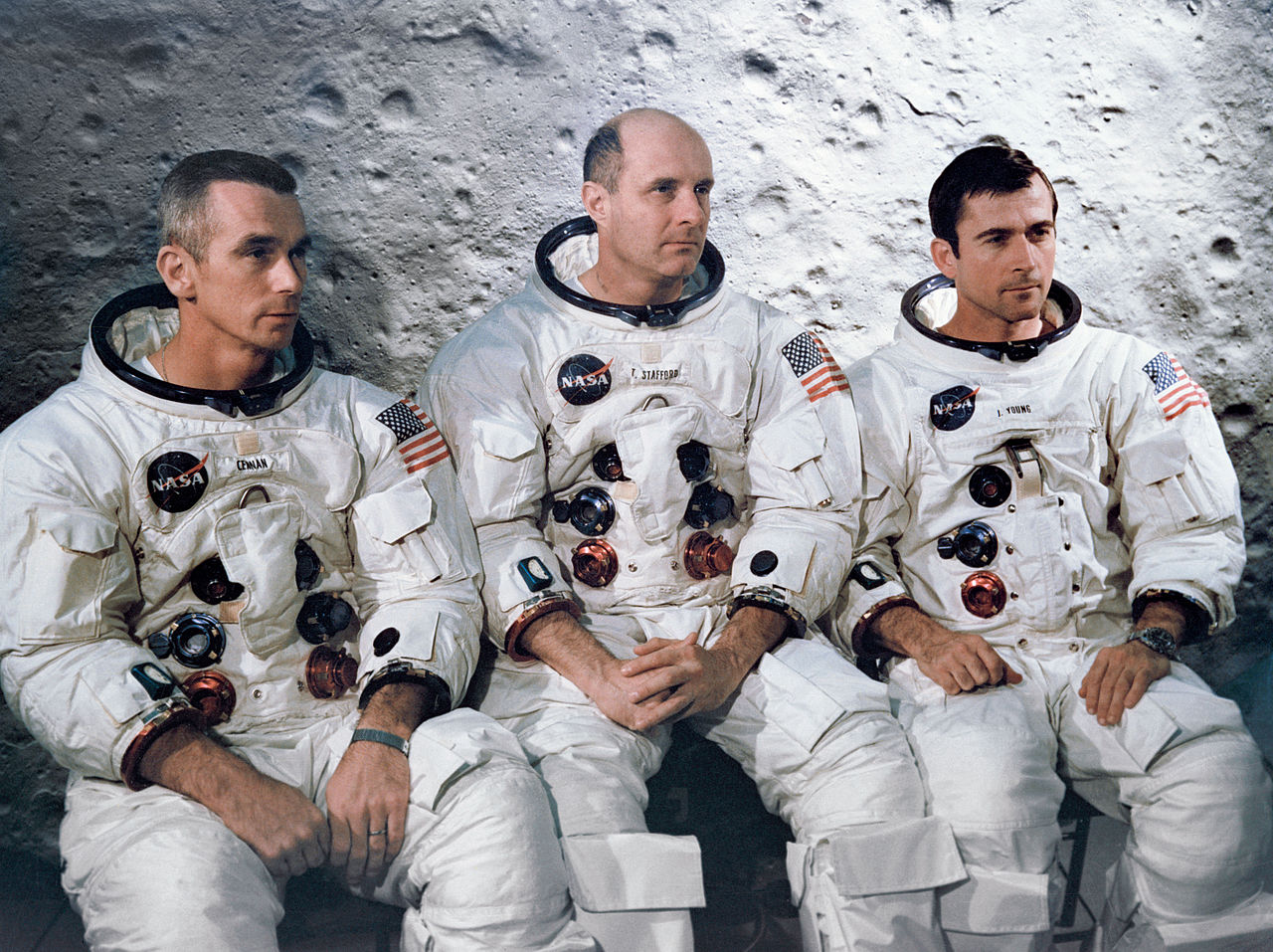 © 2017, Bryan R. Swopes