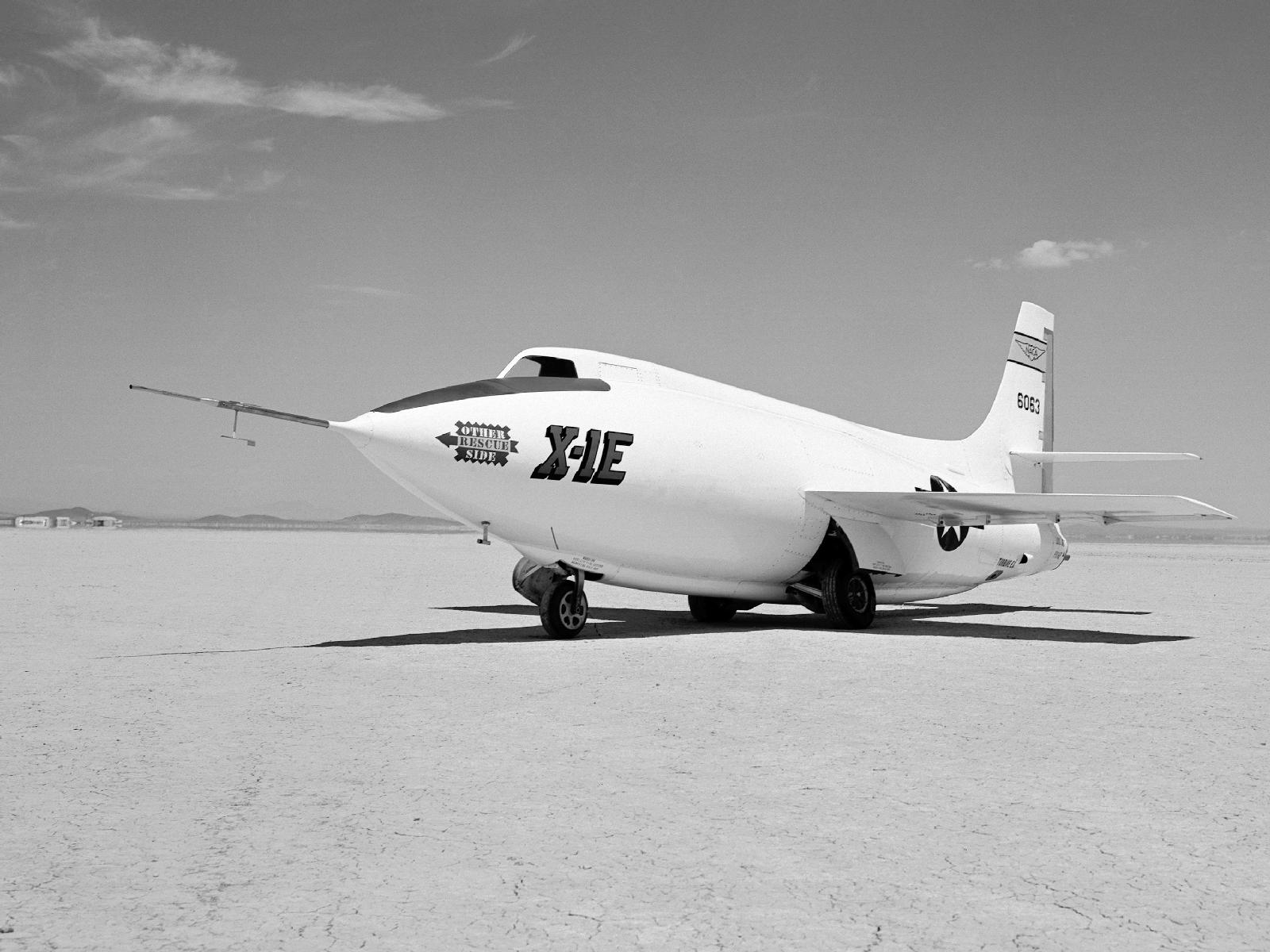 6 November 1958: NASA Research Test Pilot John B. (Jack) McKay made the final flight of the X-1 rocketplane program, which had begun twelve years earlier.
Bell X-1E 46-063 made its 26th and final flight after being dropped from a Boeing B-29 Superfortress over Edwards Air Force Base on a flight to test a new rocket fuel.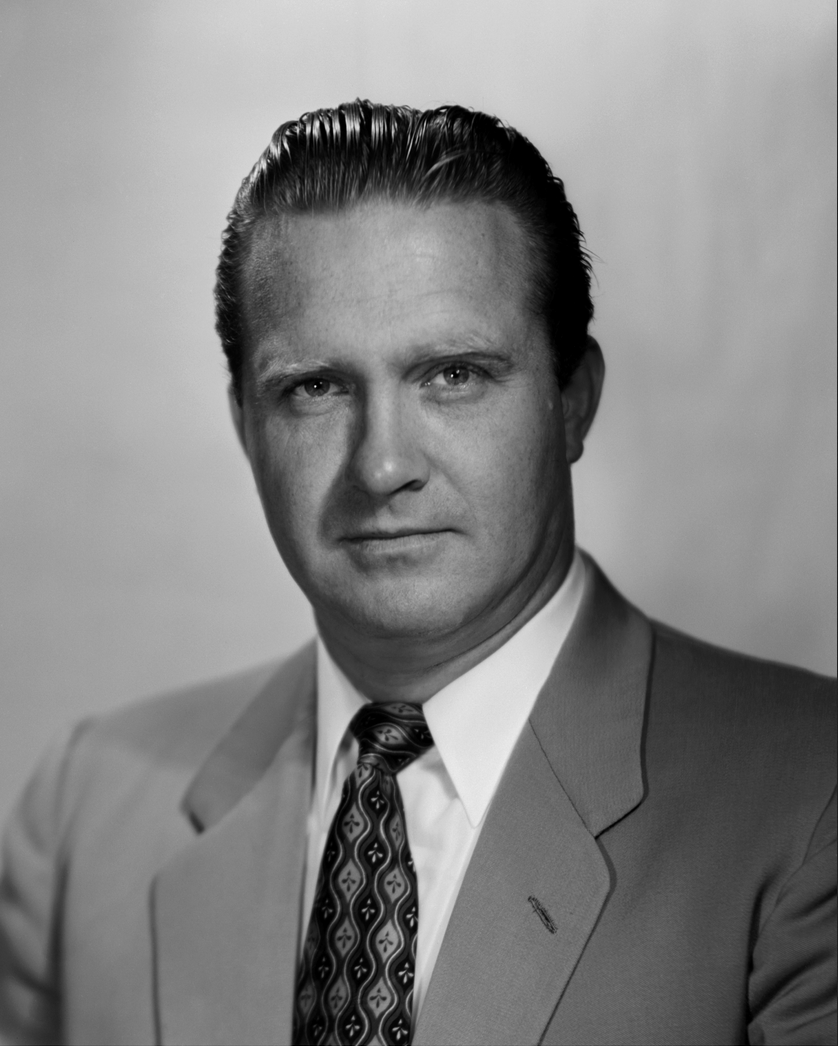 When the aircraft was inspected after the flight, a crack was found in a structural bulkhead. A decision was made to retire the X-1E and the flight test program was ended.
The X-1E had been modified from the third XS-1, 46-063. It used a thinner wing and had an improved fuel system. The most obvious visible difference is the cockpit, which was changed to provide for an ejection seat. Hundreds of sensors were built into the aircraft's surfaces to measure air pressure and temperature.
The Bell X-1E was 31 feet (9.449 meters) long, with a wingspan of 22 feet, 10 inches (6.960 meters). The rocketplane's empty weight was 6,850 pounds (3,107 kilograms) and fully loaded, it weighed 14,750 pounds (6,690 kilograms). The rocketplane was powered by a Reaction Motors XLR11-RM-5 rocket engine which produced 6,000 pounds of thrust (26.689 kilonewtons). The engine burned ethyl alcohol and liquid oxygen. The X-1E carried enough propellants for 4 minutes, 45 seconds burn.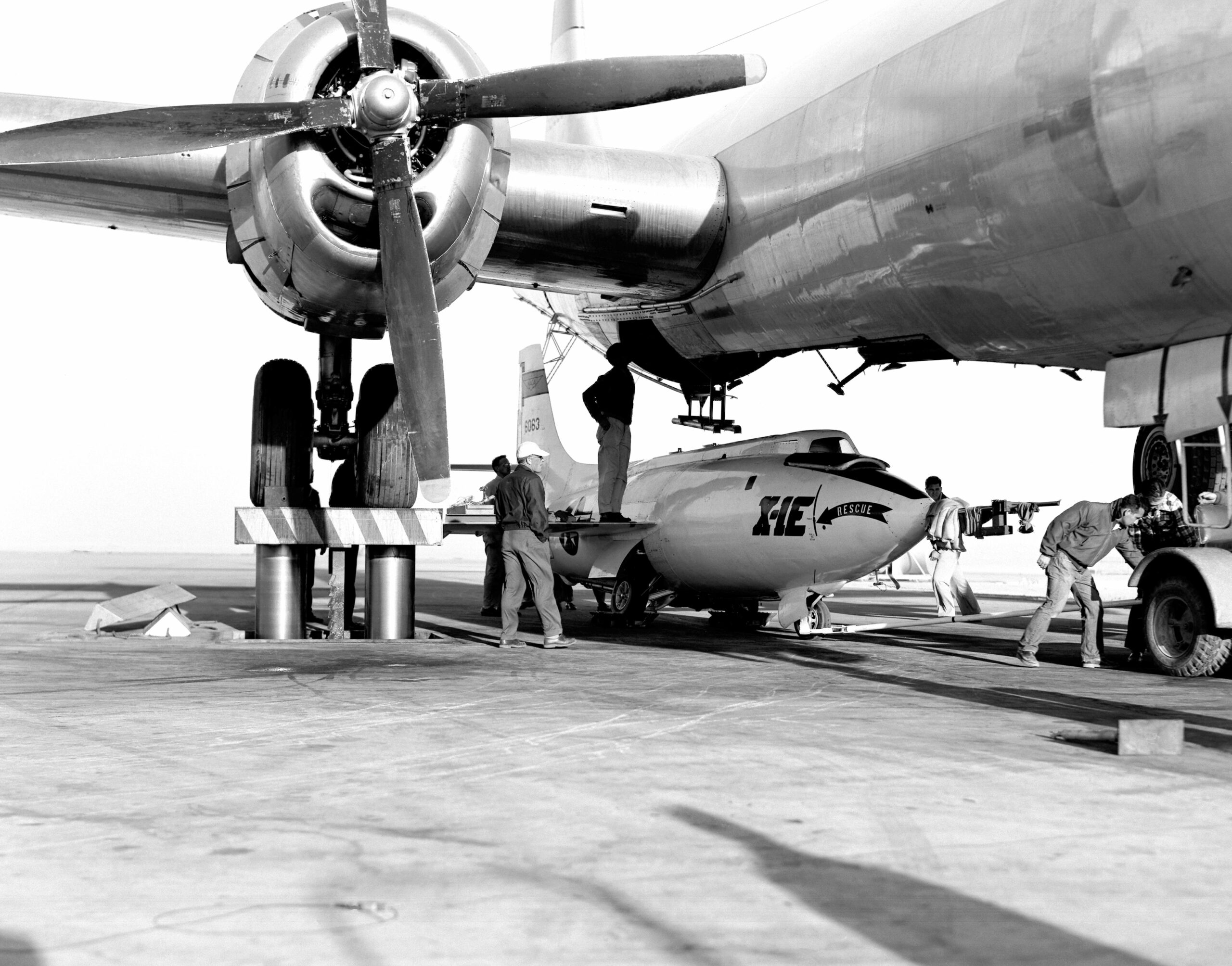 The early aircraft, the XS-1 (later redesignated X-1), which U.S. Air Force test pilot Charles E. ("Chuck") Yeager flew faster than sound on 14 October 1947, were intended to explore flight in the high subsonic and low supersonic range. There were three X-1 rocketplanes. Yeager's Glamorous Glennis was 46-062. The X-1D (which was destroyed in an accidental explosion after a single glide flight) and the X-1E were built to investigate the effects of frictional aerodynamic heating in the higher supersonic ranges from Mach 1 to Mach 2.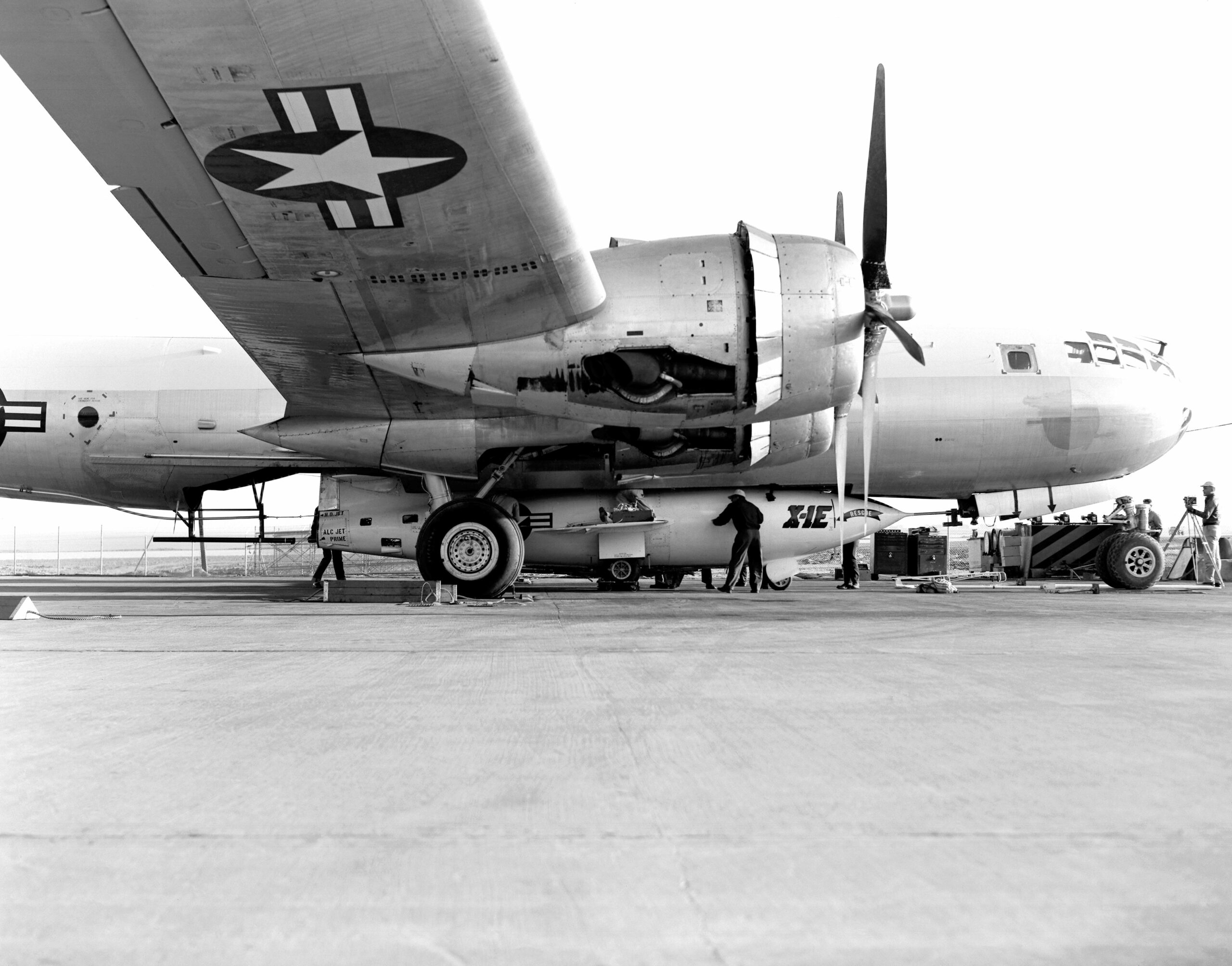 The X-1E reached its fastest speed with NASA test pilot Joseph Albert Walker, at Mach 2.24 (1,450 miles per hour/2,334 kilometers per hour), 8 October 1957. Walker also flew it to its peak altitude, 70,046 feet (21,350 meters) on 14 May 1958.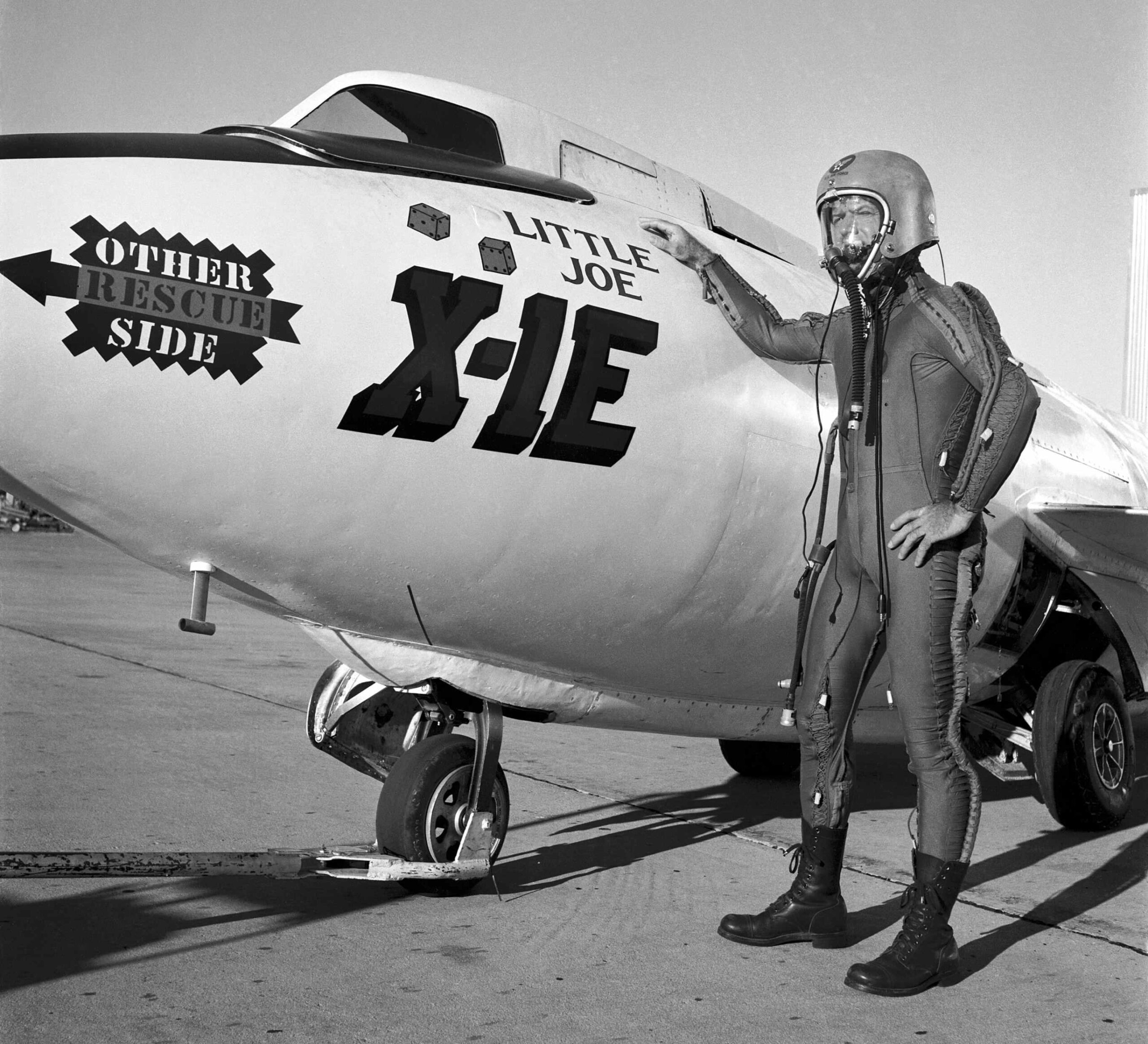 There were a total of 236 flights made by the X-1, X-1A, X-1B, X-1D and X-1E. The X-1 program was sponsored by the National Advisory Committee on Aeronautics, NACA, which became the National Aeronautics and Space Administration, NASA, on 29 June 1958.
The X-1E is on display in front of the NASA administration building at the Dryden Flight Research Center, Edwards Air Force Base, California.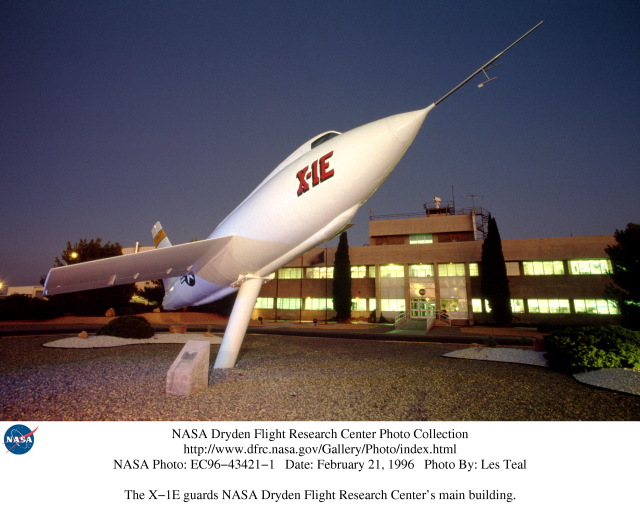 © 2016, Bryan R. Swopes